Broadway's box office booms, with grosses and attendance up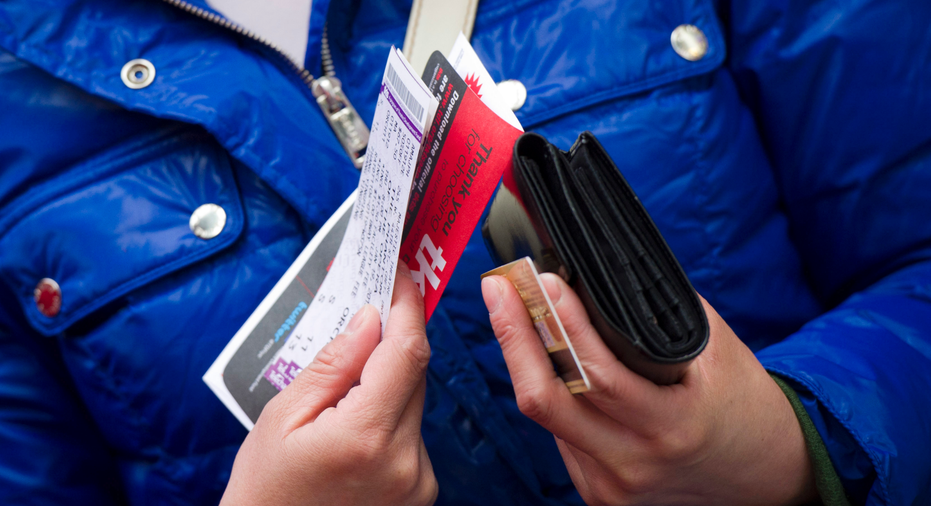 Broadway grosses hit another record high last season by pulling in $1.7 billion, fueled by fervent demand to see such draws as Bruce Springsteen, Bette Midler and a grown-up Harry Potter.
Data from the Broadway League, the national trade association for the industry, released Tuesday shows box office receipts were up 17.1 percent over last season's $1.45 billion.
Another good note in the financial windfall was that attendance was up, coming in a 13.79 million, an increase of 3.9 percent at last season's 13.27 million. That indicates some broadening of ticket-buyers, but mostly just higher prices pushing the yearly box-office records.
Broadway had a healthy cluster of new powerhouse earners this season, including Tina Fey's "Mean Girls," the British import "Harry Potter and the Cursed Child" and Springsteen. They added to established megahits such as "Hamilton," ''Hello, Dolly!" and "Dear Evan Hansen."
The season ended with several shows breaking individual theater box-office records, including the revival of Edward Albee's "Three Tall Women," which earned $940,362 for the eight show week at the Golden Theatre, and "Mean Girls," which set a new milestone for an eight-performance week at the Golden Theatre with $1,565,923.
Charlotte St. Martin, president of the Broadway League, in a statement said over 80 percent of Broadway shows had an average paid admission of under $130 and 60 percent had an average paid admission of less than $101.
A total of 33 shows opened during the season. There were seven new musicals, three musical revivals, 10 original plays, 10 play revivals and three special events. Last season saw 45 shows open.
The season — in a periodic quirk of the calendar, it was a 53-week season — began May 22, 2017, and ended Sunday. The number of playing weeks — Broadway's occupancy rate — was 1,624, up 2.8 percent.
___
Mark Kennedy is at http://twitter.com/KennedyTwits