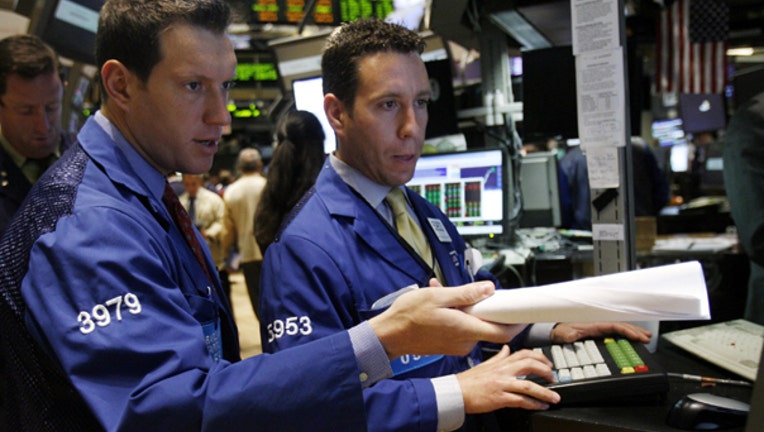 U.S. equity markets saw a positive start to the session on Tuesday, as oil prices continued turned green.
Here are the biggest names to watch as trading gets underway.
AIG
As it looks to fend off activist pressure from billionaire investor Carl Icahn and maximize shareholder value, American International Group (NYSE:AIG) said it would spin off its mortgage insurance unit and sell its AIG Advisor Group, a broker-dealer network. In addition, the company said it would make sweeping changes to its operational structure allowing an easier track to take individual units or businesses public should they underperform.
The announcement comes as the biggest insurer by premiums plans to slash $1.6 billion in costs, and return at least $25 billion to its shareholders over the next two years.
DuPont
The U.S. chemical company, in the midst of a merger with Dow Chemical (NYSE:DOW), said it expects full-year earnings of $2.95 to $3.10 a share including a 64-cent benefit from cost cutting and restructuring. In its most recent quarter, the company earned profits of 27 cents a share, which topped expectations by a penny.
DuPont (NYSE:DD) said the merger deal, announced in December, was still "on track." Once the companies combine, they plan to separate into three independent businesses.
Lockheed Martin
The aerospace giant on Tuesday announced plans to separate its IT and technical services business and combine them with Leidos, a Virginia-based defense company headquartered in Virginia. The deal, Lockheed Martin (NYSE:LMT) said, would unlock about $5 billion in value for its shareholders.
The announcement came alongside Lockheed's quarterly earnings results. The company reported $3.01 in earnings per share on sales of $12.9 billion. The results topped expectations for profits of $2.94 a share on revenue of $12.36 billion.
Apple
The tech juggernaut was expected to report quarterly results after the bell. But investors are already preparing for disappointment. Apple (NASDAQ:AAPL) is expected to post its highest-ever quarterly sales -- $76.6 billion -- thanks to the holiday shopping season, with profits per share forecast to be $3.23.
However, it's the iPhone sales that investors are likely to focus on. Wall Street expects to see a decline in shipments of one of Apple's most iconic products. The lowered projections are also seen as hitting the company's current-quarter sales outlook. According to data from FactSet, the Street expects Apple's 2Q sales forecast to come in at $55.6 billion, about a 4% year-over-year decline.
Federal Reserve
The U.S. central bank was set to begin its two-day policy setting meeting on Tuesday afternoon, which will be followed by a statement Wednesday at 2:00 p.m. ET. In an historic move in December, the Fed opted to raise short-term interest rates from historic lows for the first time in nearly a decade. The move was cheered by Wall Street after hopes had been pinned to a September rate rise. The central bank said it planned to raise rates three to four more times this year in its statement last month,  however, some wonder whether the Fed actually jumped the gun as the global market and economic backdrop have become more volatile, and U.S. equities saw their worst start to a new year ever.