Broadcom's Tan, CBS's Moonves among highest-paid CEOs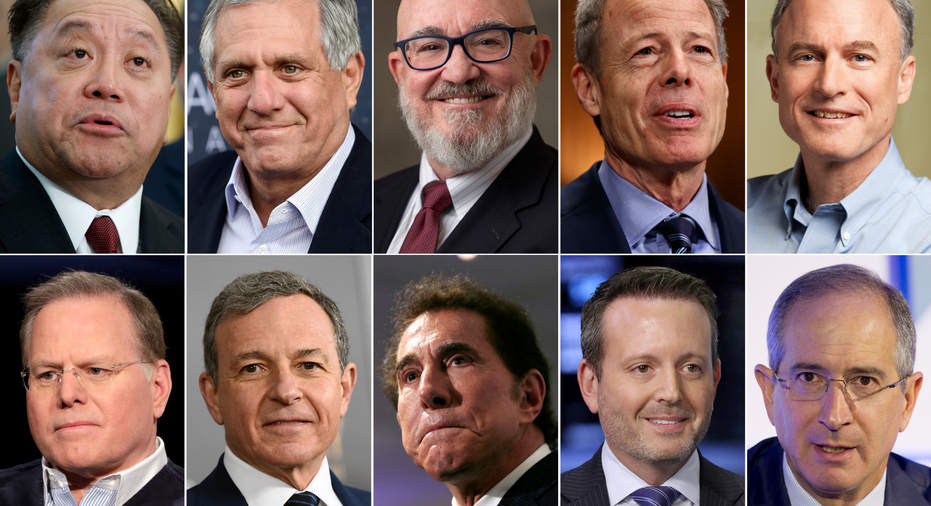 Here are the highest-paid CEOs for 2017, as calculated by The Associated Press and Equilar, an executive data firm.
The AP's compensation study covered 339 executives at S&P 500 companies who have served at least two full consecutive fiscal years at their respective companies, which filed proxy statements between Jan. 1 and April 30. Some companies with highly paid CEOs do not fit these criteria, such as Oracle.
Compensation often includes stock and option grants that the CEO may not receive for years unless certain performance measures are met. For some companies, big raises occur when CEOs get a stock grant in one year as part of a multi-year grant.
___
1. Hock Tan
Broadcom
$103.2 million
Change from last year: Up 318 percent
___
2. Leslie Moonves
CBS
$68.4 million
Change: flat
___
3. W. Nicholas Howley
TransDigm
$61 million
Change: Up 223 percent
(Howley left the CEO position last month.)
___
4. Jeffrey Bewkes
Time Warner
$49 million
Change: Up 50 percent
___
5. Stephen Kaufer
TripAdvisor
$43.2 million
Change: Up 3,400 percent
(Kaufer's 2017 compensation excludes $4.8 million in incremental fair value relating to the modification of awards granted in 2013.)
___
6. David Zaslav
Discovery Communications
$42.2 million
Change: Up 14 percent
___
7. Robert Iger
Walt Disney
$36.3 million
Change: Down 11 percent
___
8. Stephen Wynn
Wynn Resorts
$34.5 million
Change: Up 23 percent
(Wynn left the CEO position in February.)
___
9. Brenton Saunders
Allergan
$32.8 million
Change: Up 693 percent
___
10. Brian Roberts
Comcast
$32.5 million
Change: Down 1 percent