British Pound Gains Ground But Few Predict Resounding Recovery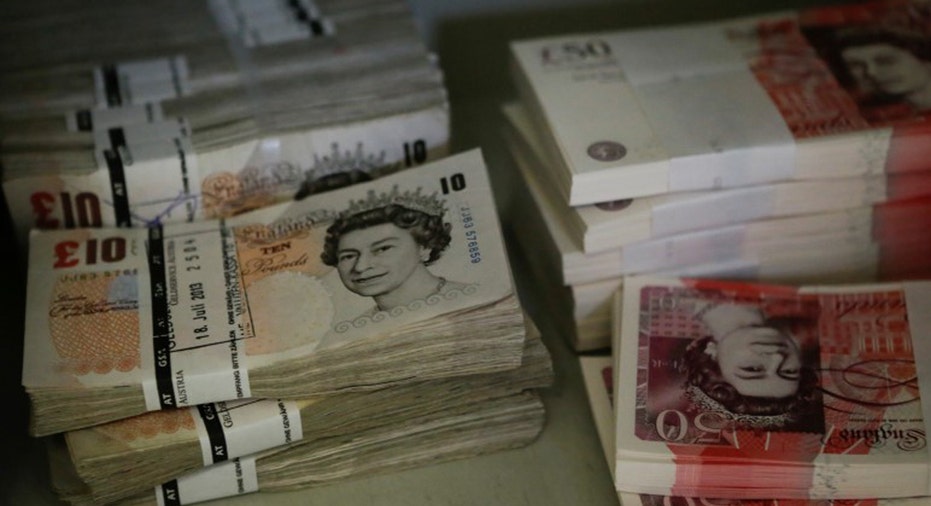 Sterling edged up from its decade-lows on Tuesday as global markets rose for the first time since Britain voted to leave the European Union, but amid political and economic uncertainty few predict a recovery for the pound.
Sterling gained 0.8% against the dollar and was trading at $1.334 after slumping to a 31-year low Monday. It was trading up 0.12% against the euro, in gains analysts attributed to traders covering their short positions after profiting from bets the pound will fall.
With Britain's political situation in flux and its exit negotiations with the EU likely to drag on for years, analysts expect further falls for the pound. The U.K. currency is also vulnerable because of the country's large current-account deficit and an expectation that foreign investment will fall.
"I wouldn't put too much weight on this move--we're in uncharted territory now," said Rob Carnell, chief international economist at ING Bank.
Mr. Carnell sees the pound falling to $1.25 due to the continued post-Brexit uncertainty.
"I wouldn't be going out and filling my boots with sterling," he said.
Financial markets showed signs of stabilizing Tuesday. The Stoxx Europe 600 rose 2.6% in early European trade, having tumbled nearly 11% over the previous two trading sessions. The euro also advanced 0.7% to 1.109 against the greenback.
But analysts continue to focus on the pound, which was one of the biggest market casualties from Britain's historic vote to exit the EU last Thursday.
John Wraight, head of U.K. rates strategy at UBS, said that after falls of such magnitude for sterling, a rebound should have been expected.
"But the key question for markets is what's next on the political side," he said.
Investors on Tuesday were trying to gauge the state of play in Brussels, where U.K. Prime Minister David Cameron will discuss Britain's next steps with other EU leaders. But Mr. Cameron, who resigned on Thursday, has said that negotiating the U.K.'s future relationship with the bloc is something the next prime minister will decide, heralding a further period of delay.
Mr. Cameron's Conservative Party will elect a new leader by September, leaving analysts scrambling to work out what each of the potential candidates will mean for negotiations.
"A period of exceptional uncertainty now starts for the U.K., including a potential leadership battle in the Conservative party, the timing of the trigger of the EU's Article 50 [regulating Britain's exit from the bloc], as well as potential Scottish referendum too," analysts at Deutsche Bank wrote in a note to clients.
Nicola Sturgeon, leader of Scotland's devolved government, has said a second Scottish independence referendum was "very much on the table," because Scots mainly voted to stay in the EU.
Deutsche Bank said it now believes sterling will fall to $1.15 later this year.
Analysts also highlight the U.K.'s record current-account deficit, which is sustained by large inflows of foreign capital. But if the investors providing those inflows were to go sour on the U.K., demand for sterling would slump and the pound's value could plummet.
Still, some analysts say any forecasts need to be taken with a grain of salt.
"There is no historical precedent for this and all of our models can't help," said ING's Mr. Carnell.