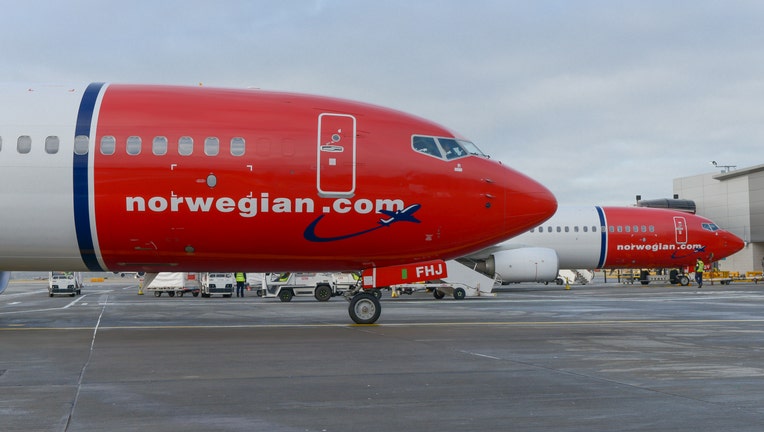 British Airways parent company International Airlines Group (IAG) is considering buying budget air carrier Norwegian Air Shuttle, in which it recently acquired a 4.6% stake, to increase its presence in the low-cost market.
The low-cost carrier's shares jumped as much as 45% on the news.
IAG said it bought the minority stake in Norwegian as a way to initiate discussions with the airline, which includes the "possibility of a full offer."
The company said no discussions have taken place and that no offer has been made, adding that there is "no certainty" that this type of decision will be made.
Norwegian carries nearly 6 million U.K. passengers annually from airports in London, Edinburgh and Manchester, England, to 50 destinations worldwide, and has been bolstering its long-haul flights to the U.S. since it introduced them in 2014.
However, Norwegian said it had no prior knowledge of the minority acquisition by IAG.
"Norwegian has not been in any discussions or dialogue with IAG about the matter. Norwegian believes that interest from one of the largest international aviation groups demonstrates the sustainability and potential of our business model and global growth," the company said in a press release.
The purchase of Norwegian would benefit IAG's British Airways gain a bigger share of the low-cost market. Some of the airline's top competitors in the budget airline industry include Ryanair and EasyJet, which are based in Ireland and Luton, England, respectively.