Bristol-Myers Squibb Finally Hits a Roadblock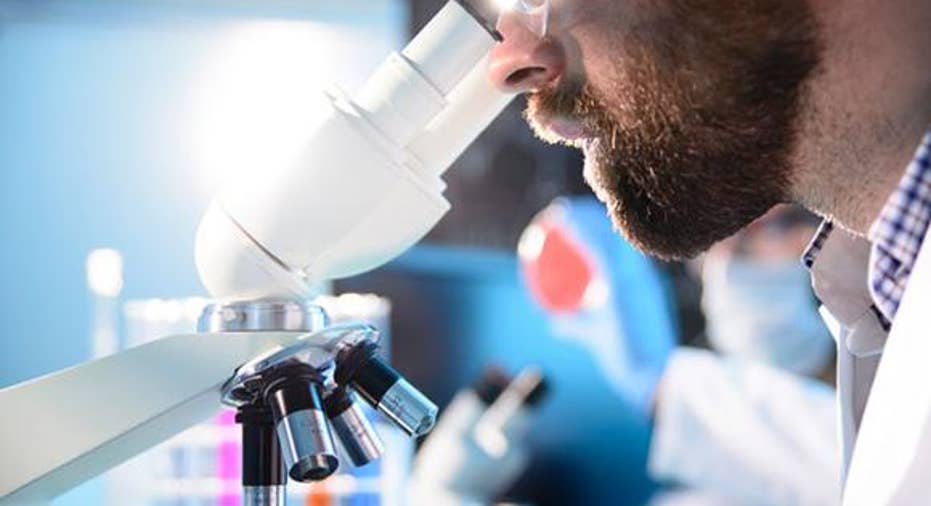 Image source: Flickr userGotCredit.
Fans ofBristol-Myers Squibb have lots to cheer about recently. The company's second immuno-oncology therapy, Opdivo, is setting a pace for label expansions that Merck's competing drug Keytrudais having trouble keeping up with. In less than a year following its first approval, the FDA expanded Opdivo's patient base five times.
In November, the FDA approved Opdivo for kidney cancer just seven days after Bristol-Myers finished submitting the application, three months ahead of schedule. Success with regulators has also carried over to sales. Third-quarter earnings reports for both companies showed a widening salesgap between Opdivo and Keytruda.
With everything going so smoothly for Bristol, it came as a bit of a shock to see the FDA deny an application to treat a subset of melanoma patients. Let's compare the latest application to those recently approved to see if this is a hiccup or a serious problem.
Leading the leagueIn the race to reach as many patients as possible, Opdivo has taken a commanding lead over Keytruda. Both drugs are approved to treat some melanoma and lung cancer patients, and recently Opdivo became the first to win approval in kidney cancer.
Image source: Bristol-Myers Squibb.
While this looks like a three-to-two lead for Opdivo, their approved indications are anything but straightforward. For example, the tumors of lung cancer patients must show overexpression of the PD-L1 protein to be eligible for treatment with Keytruda, but these same patients can receive Opdivo without testing for this biomarker.
In melanoma, Keytruda was approved for patients that progressed following treatment with Yervoy.In October the FDA approved Opdivo for use in combination with Yervoy, advancing it one more notch along standard treatment protocols.
Accelerating salesMinor variance in approved indications adds up to big differences on income statements. When Merck reported third-quarter results, Keytruda sales were $159 million for the period, and $396 million in the first nine months of the year. Bristol reported $305 million in Opdivo sales in the third quarter alone, and $467 million for the first nine months of the year.
Since Bristol reported last, Opdivo has bagged a stunning three expansions to its melanoma and lung cancer indications and a new kidney cancer indication. I think it's safe to say the acceleration in Opdivo sales is just beginning. For investors that have suffered through a bouncing top line in recent years, the sustained growth of a wholly owned drug like Opdivo is exactly what they need.
Why the denial?The recent FDA denial centers around the B-Raf protein. Found in cell membranes, it sends signals inward that direct cell growth, and about half of all melanomas have mutations in the BRAF gene.Recently the FDA approved Opdivo as a first-line, single-agent treatment for people without specific BRAF mutations.Just three days later it denied its application for patients that are BRAF-mutation positive.
Luckily, FDA didn't completely deny the expansion. Instead it issued a complete response letter. These letters outline why an application wasn't approved, and what needs to be shown next time around. According to Bristol-Myers, what the FDA needs is more data from patients with BRAF mutations.It's important to remember that the contents of complete response letters are confidential, so investors have to take Bristol-Myers at its word that insufficient data is the only issue.
Is that all?If FDA needs nothing more than data showing Opdivo is effective when taken alone by BRAF-mutation-positive patients, then a resubmission isn't far off. This is especially good news for Bristol considering Merck is expecting a decision on Keytruda's application for first-line treatment of melanoma before Christmas.
Recently Bristol-Myers submitted an application for first-line treatment of melanoma with a combination of Opdivo and Yervoy.The application is supported by data from a trial that just happens to include some data from BRAF-mutation-positive patients treated with Opdivo alone -- a data set the FDA requested in its complete response letter.
Image source: The National Cancer Institute.
During the trial, the median patient receiving just Opdivo went 6.9 months without disease progression. That's not as great as the 11.5 months seen with the combination, but much better than just 2.9 months for those on Yervoy alone. Bristol hasn't been forthcoming with the exact number of patients in the trial with BRAF mutations, although there should have been a roughly equal number in each group.
With progression-free survival in the mixed group more than double the standard of care, well-tolerated Opdivo seems like a slam dunk for all patients, not just those without BRAF mutations.Bristol-Myers has said results among patients with BRAF mutations were similar to those without, but again, we don't have the exact figures.
Opdivo and Keytruda are the only approved drugs in the anti-PD1 class, although contenders fromAstraZeneca andRoche could be on the way. Peak sales estimates for the class as a whole top $40 billion. Melanoma isn't nearly as large an indication as lung cancer, but with an estimated 73,870 new cases expected this year, it's an important one. Bristol-Myers doesn't necessarily need the denied application to be overturned for Opdivo to carve out a large share of the available market. With about half of all melanomas BRAF mutation positive, an approval to treat this group would certainly help.
The article Bristol-Myers Squibb Finally Hits a Roadblock originally appeared on Fool.com.
Cory Renauer has no position in any stocks mentioned. The Motley Fool has no position in any of the stocks mentioned. Try any of our Foolish newsletter services free for 30 days. We Fools may not all hold the same opinions, but we all believe that considering a diverse range of insights makes us better investors. The Motley Fool has a disclosure policy.
Copyright 1995 - 2015 The Motley Fool, LLC. All rights reserved. The Motley Fool has a disclosure policy.