Bristol-Myers Beats Wall St Estimates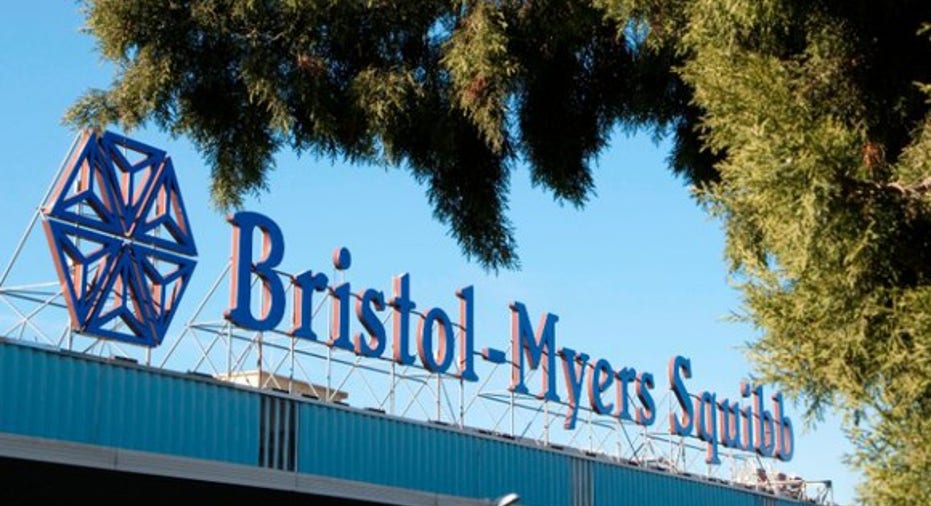 Bristol-Myers Squibb on Thursday posted better-than-expected first-quarter earnings, helped by growth from cancer drugs Opdivo and Yervoy and blood thinner Eliquis.
The U.S. drugmaker, which has faced increasing competition for blockbuster Opdivo as well as pressure from activist investors, also raised its expectations for its full-year earnings, reversing a cut to its outlook it made in the previous quarter.
Opdivo sales rose 60 percent in the quarter, while Eliquis and Yervoy sales rose 50 percent and 25 percent, respectively. Opdivo and Yervoy are immuno-oncology drugs, which target the body's immune system to fight cancer.
Bristol-Myers reported profit of $1.57 billion, or 94 cents a share, in the quarter, up from $1.20 billion, or 71 cents a share, a year earlier.
Excluding one-time items, Bristol-Myers said it earned 84 cents a share. Wall Street analysts, on average, had expected the company to earn 74 cents a share.
Revenue rose 12 percent to $4.93 billion, which was also higher than the average analyst estimate of $4.74 billion.
The company had warned last quarter that the potential for earlier-than-expected lung cancer competition from Merck & Co Inc could sap Opdivo's earnings potential this year.
Merck had filed for speedy U.S. approval of its immuno-oncology drug Keytruda as an initial lung cancer treatment in combination with chemotherapy. That coincided with Bristol-Myers' decision not to seek accelerated approval for a combination of Opdivo and Yervoy in first-line lung cancer.
But Opdivo outperformed scaled-back sales expectations for the quarter, generating revenue of $1.13 billion, up from $704 million last year.
The company increased its forecast for 2017 earnings to a range of $2.85 a share to $3 a share, up from its previous forecast range of $2.70 a share to $2.90 a share.
In February, the company added three independent directors to its board, a move it said was supported by activist investor Jana Partners, which had built a position in the company. Billionaire investor Carl Icahn has also taken a stake in Bristol-Myers.
Bristol-Myers shares closed at $53.77 on the New York Stock Exchange on Wednesday. They are down around 8 percent in 2017.
(Reporting by Michael Erman; Editing by Bill Rigby)