'Brexit' Could Harm Global Economy, Says BOE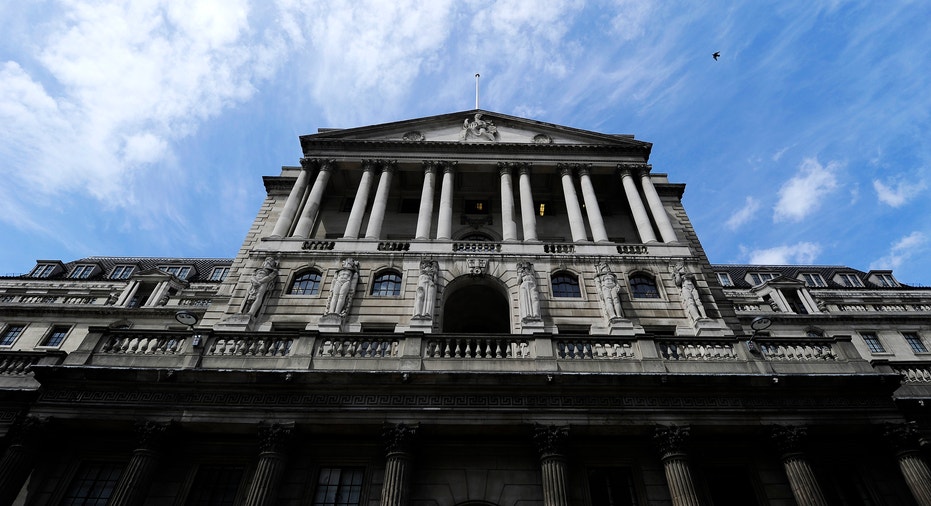 A vote in favor of leaving the European Union in the U.K.'s referendum on membership next week could adversely affect the global economy, the Bank of England said Thursday, in its latest assessment of the potential consequences of a British exit from the 28-member bloc.
The U.K. central bank said in its monthly policy statement that officials agreed to hold their benchmark interest rate steady at 0.5% Thursday, following similar decisions to stand pat this week by the Bank of Japan and the U.S. Federal Reserve.
Uncertainty over the outcome of next week's vote is rattling financial markets and causing disquiet in policy circles around the world. Fed Chairwoman Janet Yellen said Wednesday the British vote was "a factor" behind the Fed's decision to leave short-term interest rates unchanged this month.
The referendum already appears to be prompting households and businesses in the U.K. to delay major spending decisions, the BOE said Thursday, adding that a vote in favor of leaving the EU risks causing an upset beyond the U.K.'s shores.
"The outcome of the referendum continues to be the largest immediate risk facing U.K. financial markets, and possibly global financial markets," officials concluded this month, according to minutes of their discussions published Thursday.
"Through financial market and confidence channels, there are also risks of adverse spillovers to the global economy" if Britons vote in favor of a British exit, or "Brexit," the BOE said.
The BOE's remarks come as opinion polls show the pro-Brexit camp is gaining ground among voters, with some recent surveys putting them on course for victory in next Thursday's vote.
Proponents of quitting the EU say the concerns of the BOE and other institutions that have warned leaving carries economic risks are overblown, and that the U.K. would flourish outside the EU once free of burdensome EU regulation and able to ink its own trade deals with the rest of the world.
Advocates of Brexit have repeatedly clashed with Mr. Carney over the BOE's assessment of the risks, saying he has strayed into political waters he should avoid as a central banker independent of government.
In a letter to one "euroskeptic" lawmaker published by the BOE earlier Thursday, Mr. Carney issued a stern defense, saying the BOE has a legal duty to comment on any risks to its objectives of keeping inflation low and the financial system stable.
Write to Jason Douglas at jason.douglas@wsj.com