Brazilian firm Odebrecht to pay Panama $220 million fine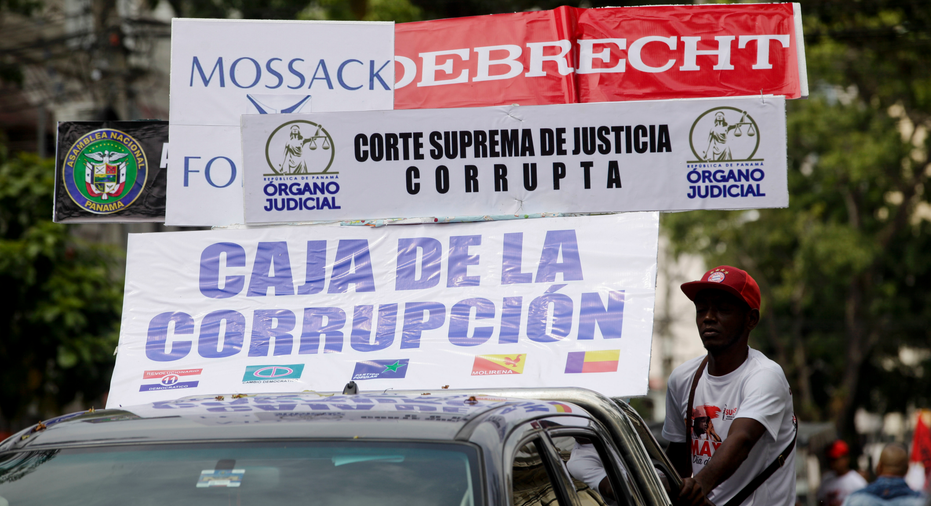 Brazilian construction company Odebrecht has agreed to pay Panama a $220 million fine and provide information about Panamanians who received bribes, prosecutors said Tuesday.
Chief prosecutor Kenia Porcell said the payment is part of a deal reached July 26.
Porcell said 24 Panamanians and 13 Brazilians may face charges.
She didn't name them, but two sons of former President Ricardo Martinelli have been implicated in laundering bribe money. Martinelli governed in 2009-2014 and lives in Miami.
Odebrecht reportedly paid $59 million in bribes to win contracts in Panama. The company has acknowledged paying $800 million in bribes across Latin America.
In other fines, Odebrecht has been ordered to pay nearly $2.4 billion to Brazil, $116 million to Switzerland and $93 million to the United States.
.