Brazil union to truckers: end strike or risk losing gains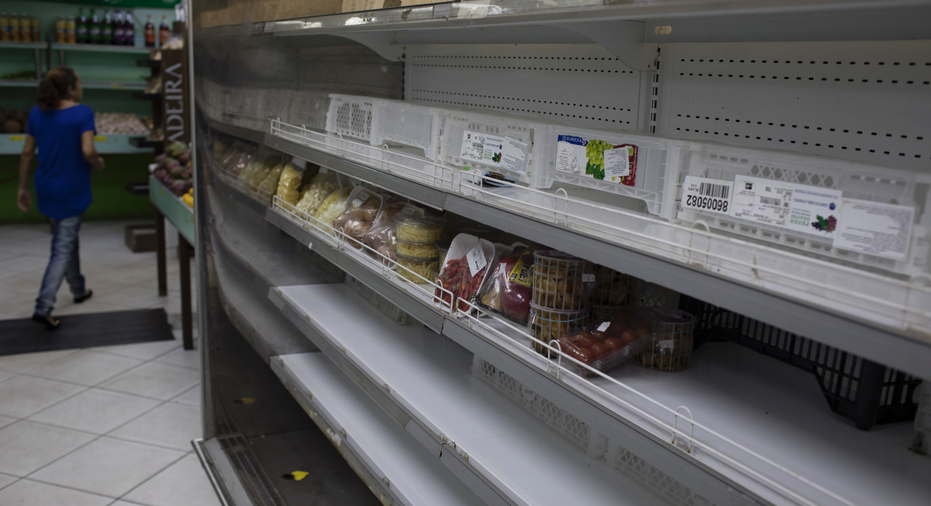 One of the main unions behind a crippling truckers' strike in Latin America's largest nation on Tuesday called on its members to return to work, warning that failing to do so would erode hard-won gains.
The call by the National Confederation of Autonomous Transporters was a sign that the 9-day strike was starting to wind down despite sporadic blockages nationwide and widespread food and gasoline shortages. It was also a clear that strike leaders knew the disruptions were wearing on Brazilians, who have had to endure empty shelves, canceled flights and shuttered schools as much of the country has come to a halt.
"Everything that has been achieved up until now, with a good image in the public view, runs the risk of being lost" if the shutdown continues, read the statement.
The statement also said some truckers were being "forced and threatened" to continue striking by groups that had other objectives.
Government officials who have been negotiating with transportation unions the last week have also repeatedly complained that groups were trying to hijack the movement to destabilize the country.
On Tuesday, Minister Carlos Marun said seven people were arrested in the northeastern state of Maranhao for trying to keep truckers from returning to work.
While many truckers have stood down, other vowed to continue striking Tuesday, meaning it could be weeks before Brazil gets back to normal.
Samuel Cavalin, a trucker striking in Rio de Janeiro, said the government's promise to cut diesel prices for 60 days was not enough.
"What will it be like in two months?" he asked, adding that the stoppage should continue.
The strike began May 21 over rising diesel prices that are the result of increasing world oil prices and a weakening of the Brazilian real against the U.S. dollar.
Truckers parked their rigs on hundreds of highways and roads, clogging traffic and refusing to deliver goods that ranged from gasoline to food. That forced several airports to cancel flights, schools to close because teachers couldn't get to work and numerous stories to watch their shelves empty more each day.
The government of President Michel Temer, the most unpopular Brazilian president in a generation, has struggled to confront a strike that has included many independent workers and plenty of others who don't necessarily take orders from their unions.
A deal announced last week between the government and some unions was ignored by a majority of truckers. Temer's threats last week to send in the military to remove drivers by force if necessary caused hackles, not fear, and truckers dug in.
Then late Sunday, Temer announced several measures aimed at getting truckers back to work. He said the government would subsidize a 10 percent drop in diesel prices for 60 days, and also lower tolls and establish minimum freight rates, key trucker demands.
The military, making clear it had no interest in using force, also stepped in to escort transports of gasoline to airports and supplies to hospitals.
Economists say it will take weeks for supply lines to get back to normal, as trucks are the main source of transport for the commodity-rich nation that is slightly larger than the continental United States.
___
Video journalist Mario Lobao in Rio de Janeiro contributed to this report.