BorgWarner Outlines Expectations for 2017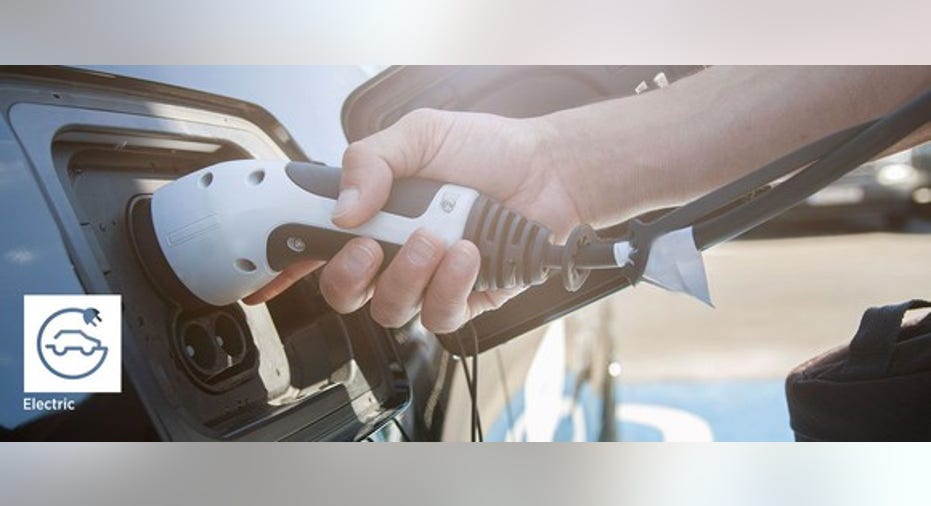 Vehicle engine and drivetrain provider BorgWarner Inc's (NYSE: BWA) fourth-quarter results saw the company deliver earnings at the high end of expectations, and management maintained its full-year 2017 guidance. The results marked a solid year of execution for the company even as it faced mixed end markets. Let's take a look at the earnings and the outlook BorgWarner gave investors for 2017.
BorgWarner Inc's fourth quarter: The raw numbers
Before starting with headline results, it's worth highlighting the general theme of better-than-expected underlying sales growth being offset by negative currency movements. It's a bit complicated.
Fourth-quarter net sales of $2.259 billion was at the bottom end of the guidance range of $2.258 billion to $2.327 billion.
Fourth-quarter net sales, excluding foreign currency and Remy activity (a 2016 acquisition from which BorgWarner has recently divested its light-vehicle aftermarket business) increased 6.6% compared to the previous guidance range of 3% to 5%.
Fourth-quarter adjusted diluted EPS of $0.85 compared to the previous guidance range of $0.82 to $0.86.
Adverse currency movements played a big role in the quarter, with $40 million shaved off net sales when management had expected a contribution of $15 million to $40 million.
Image source: BorgWarner Inc.
BorgWarner's guidance for 2017
Turning to the outlook for 2017:
Organic sales growth of 3.5% to 6%
EPS of $3.35 to $3.45
Free cash flow of $450 million to $500 million, compared to $545 million in 2016
The sales growth guidance for 2017 is an indication of BorgWarner's ability to outgrow its end markets, an important point since CEO James Verrier expects "low- to no-growth environment overall" in light-vehicle production, while the commercial vehicle market is expected to remain "pretty challenging."
Verrier's view is similar to that given by respected industry forecasters, with China light-vehicle production seen growing 1% to 2%, Europe at 1%, and North America "down about 1%." It's all a far cry from the strong growth rates of recent years, but most industries have cycles, and the light-vehicle market appears to have peaked.
On a more positive note, BorgWarner's technological expertise provides it with the ability to grow sales with products like turbochargers in a range of cars, be they combustion, hybrid, or electric-powered.
Moreover, its main competitor in turbochargers, Honeywell International, recently forecast strong growth in light-vehicle gas turbochargers (particularly in Europe and China), while even commercial vehicle turbochargers are expected to report a "slight improvement," according to Honeywell CFO Tom Szlosek on its earnings call.
What BorgWarner's management said
Verrier usually provides a high-level overview of market conditions, and on the earnings call, he discussed three areas to watch in 2017:
The maturing light vehicle production cycle in the U.S. and the balance between current inventories and future production growth
Reducing diesel penetration rates in Europe
China's light-vehicle production market
U.S. auto production will ultimately be guided by sales, but in the near term, there could be some volatility around production schedules as automakers seek to balance inventory and sales levels.
One concern with BorgWarner has to do with the potential for a profit shortfall because of the shift from diesel vehicles to gasoline and hybrid vehicles in Europe, but Verrier claimed that "even with that little bit of a downshift last year, we still delivered our growth numbers and we're finding a way to offset that shift down in diesel," with BorgWarner being in a "very good position as diesel shifts down."
Finally, the China automobile market nearly always has an air of uncertainty around it, not least because the government has been stimulating sales with tax breaks on smaller vehicles, even as it increases taxes on super-luxury cars. It's hard to know where the overall market will end up in 2017.
Image source: BorgWarner Inc.
Looking ahead
As ever, sentiment toward BorgWarner will move in tandem with expectations for the auto production market in 2017, but the company is executing well and serving notice that it can prosper irrespective of which class of cars is gaining market share.
10 stocks we like better than BorgWarnerWhen investing geniuses David and Tom Gardner have a stock tip, it can pay to listen. After all, the newsletter they have run for over a decade, Motley Fool Stock Advisor, has tripled the market.*
David and Tom just revealed what they believe are the 10 best stocks for investors to buy right now...and BorgWarner wasn't one of them! That's right -- they think these 10 stocks are even better buys.
Click here to learn about these picks!
*Stock Advisor returns as of February 6, 2017.
Lee Samaha has no position in any stocks mentioned. The Motley Fool recommends BorgWarner. The Motley Fool has a disclosure policy.