BOJ Keeps Policy Steady, Cuts Price Forecast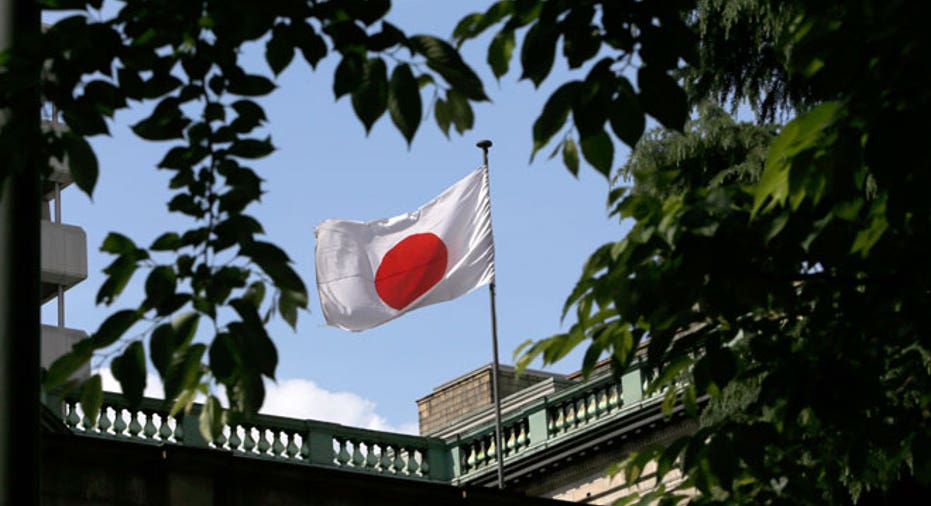 The Bank of Japan held off on expanding stimulus on Tuesday despite once again pushing back the timing for hitting its inflation target, signaling that it will keep policy unchanged unless a severe shock threatens to derail a fragile economic recovery.
The BOJ maintained its view that the world's third-largest economy will expand moderately as exports and consumption emerge from the doldrums.
But it also warned that risks to the outlook were skewed to the downside and that price momentum was weakening, an unusually bleak assessment that underscored its waning conviction of achieving the elusive inflation target.
"It's true it's taking a significant amount of time to eradicate the deflationary mindset that beset the economy during 15 years of deflation," Governor Haruhiko Kuroda told reporters.
In a quarterly review of its forecasts released alongside its policy decision, the BOJ pushed back the timing for hitting 2 percent inflation by as much as a year to "around fiscal 2018" - admitting that the target won't be achieved before Kuroda's tenure ends in April 2018.
In July, the BOJ had said inflation will hit 2 percent by around March 2018.
Kuroda said the central bank stands ready to deploy "all available means" to hit his inflation target, seeking to keep alive market expectations of additional stimulus.
But he added that fiscal and monetary measures can reinforce each other, signaling that government steps to spur growth needed to accompany the BOJ's efforts to eradicate deflation.
"For the economy to achieve sustainable, appropriate growth, we need fiscal and structural policies as well as monetary policy," Kuroda told a news conference.
The central bank also cut its inflation forecasts for fiscal 2017 and 2018, blaming weak overseas demand and waning public conviction that prices and economic activity will pick up.
In a widely expected move, however, the BOJ maintained its minus 0.1 percent short-term interest rate target and a pledge to guide 10-year government bond yields at around zero percent.
"The BOJ has settled down for a long-drawn-out war to achieve its inflation target, so a delay in meeting the timing alone would not force it into action," said Yasunari Ueno, chief market economist at Mizuho Securities.
"The only trigger for easing could be a sharp rise in the yen. The BOJ is likely to stand pat for the coming months, barring a yen spike to 90-95 to the dollar."
The dollar hovered around 104.80 yen on Tuesday.
While no longer an official target, the BOJ also kept a pledge to buy bonds at the current pace so its holdings rise at an annual pace of 80 trillion yen ($764 billion).
PRICE OUTLOOK GLOOMY
In the quarterly report, the BOJ warned that global uncertainties could discourage companies from raising wages, which would dash hopes that higher paycheques would boost consumer demand and prices.
Japan's core consumer prices fell for a seventh straight month and household spending slumped in September, endorsing the central bank's view that it will take some time for inflation to accelerate to its 2 percent target as the economy stagnates.
Analysts had not expected a back-to-back policy move after the BOJ switched its policy target to controlling interest rates from the pace of money printing in September.
The overhaul came after years of massive asset purchases failed to revive economic activity, raising fresh doubts about the central bank's ability to engineer a revival as it runs out of policy ammunition.
Under its new "yield curve control" (YCC) framework, the BOJ's main means for easing would be to cut negative interest rates even deeper and accompany it by a cut in the 10-year bond yield target if needed.
Japan's economy expanded for the second straight quarter in April-June but many analysts expect growth to remain modest for the rest of this year, with exports and output weak on sluggish global demand.
Slow wage growth has also hurt consumption, further undermining the chance of a strong near-term revival in the economy. ($1 = 104.7500 yen)
(Additional reporting by Tetsushi Kajimoto and Stanley White; Editing by Kim Coghill)