BoJ Eases Policy as Global Economy Sputters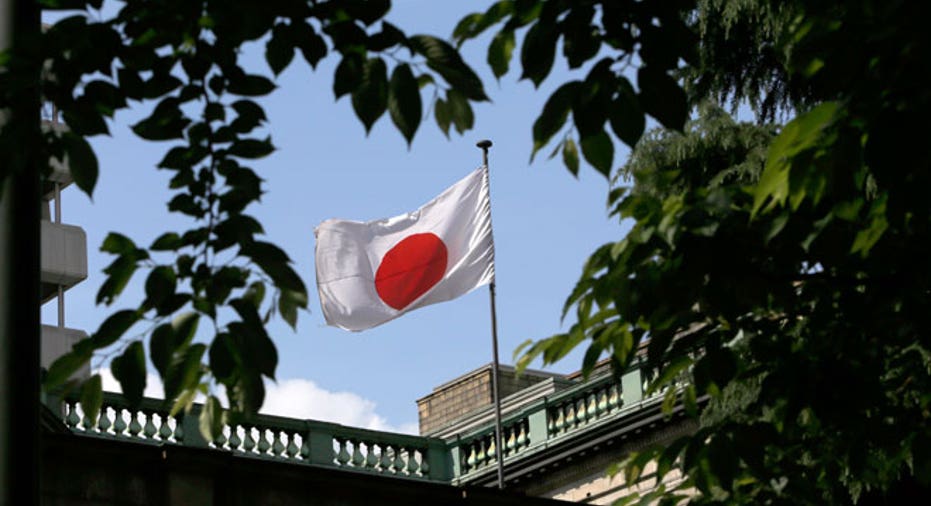 The Bank of Japan eased monetary policy on Wednesday by boosting asset purchases by double the usual amount, as slowing global demand and mounting tensions with China have hurt chances of a near-term recovery in the export-reliant economy.
The yen weakened broadly, cash bonds rose and Tokyo's Nikkei stock average hit a four-month high on the decision to expand its stimulus measures, in a move that came a month earlier than many market players had expected.
The central bank increased its asset buying and loan programme, currently its key monetary easing tool, by 10 trillion yen ($127 billion) to 80 trillion yen, with the increase earmarked for purchases of government bonds and treasury discount bills.
``We expect today's decision ... will help ensure that Japan's economy resumes a sustainable growth path with price stability,'' the BOJ said in a statement.
The Federal Reserve's stimulus measures last week had piled pressure on the Japanese central bank to follow suit with its own steps to support an economy feeling the pinch from a strong yen and the widening fallout from Europe's debt crisis.
The potential economic fallout from an escalating territorial dispute with China, Japan's biggest trading partner, has added to headaches for policymakers fretting about the damage from a strong yen and weakening global demand on exports.
In a statement announcing its policy decision, the BOJ cut its assessment of the economy to say its pickup has paused. That compared with the previous month's view that the economy was starting to pick up moderately on robust domestic demand.
The BOJ extended the deadline for meeting the new overall target for asset purchases by six months to December 2013. Markets have been divided on whether the central bank will ease on Wednesday or hold off on action to save its limited policy options for later.
The dollar rose to 79.02 yen, up from around 78.70 yen or so ahead of the BOJ's announcement, and last stood at 78.98 yen, up 0.2 percent from late U.S. trade on Tuesday. Cash bonds rose briefly, with the yield on the benchmark 10-year bond slipping 1.5 basis points to 0.795 percent before returning to 0.805 percent, where it had been before the decision.
The BOJ set a 1 percent inflation target and loosened policy in February, and followed up with another easing in April. It has stood pat since then on hope that exports will soon pick up and help the economy resume a moderate recovery.
But the world's third-largest economy expanded less than expected in the second quarter and analysts now expect growth to stall for the rest of this year as Europe's debt crisis and subdued Chinese growth cloud the outlook.
The yen is off record highs hit last year, giving the BOJ some breathing space. Still, the government, which cut its economic assessment last week, has been putting pressure on the central bank.
Hours before the BOJ announced its policy decision Finance Minister Jun Azumi told reporters that, in the wake of stimulus measures by the Fed and the European Central Bank; ``The BOJ is likely discussing what it can do, whether now is the time (to act) or whether it should wait.''