BofI Holding, Inc. Eating Short Sellers' Lunch With Another Huge Quarter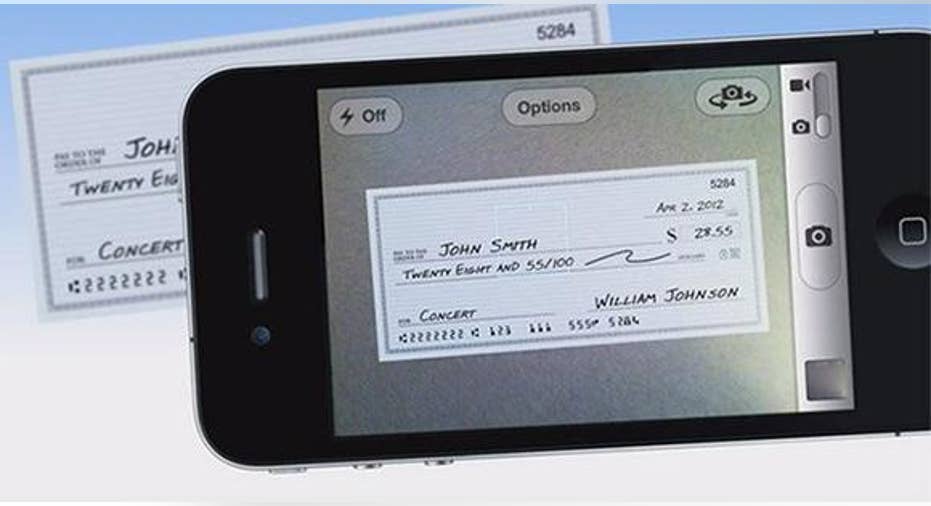 BofI Holding says its loan portfolio is safe and profitable, despite short-seller allegations. Image source: BofI Holding.
BofI Holding, reported third quarter financial results on April 28, and it was another huge growth period for the bank, even in the face of an unyielding and continuing attack on the company from short sellers. Income from both net interest and fees was up, earnings per share increased 65%, and the company initiated a $100 million share repurchase program as its stock price remains beaten-down in the wake of continuing short-seller attacks on the company's credibility and loan activities.
Let's peel back the layers on the company's financial results. It may not answer all of the questions raised by short sellers (most of which are decidedly dubious and only meant to create fear and uncertainty) but it will give you a better understanding of how the company is growing and where its financial results are coming from, and some clarity on how much risk its loan portfolio really entails (hint: much less than short-sellers would have you think).
The numbers
| | Q3 2016 | Q3 2015 | Change |
| --- | --- | --- | --- |
| Net interest income | $69,557.00 | $50,665.00 | 37.3% |
| Non-interest income | $23,316.00 | $8,366.00 | 178.7% |
| Net income | $35,914.00 | $21,074.00 | 70.4% |
| Adjusted Earnings | $35,995.00 | $21,564.00 | 66.9% |
| Net income attributable to common stockholders | $35,837.00 | $20,997.00 | 70.7% |
| Diluted EPS | $0.56 | $0.34 | 64.7% |
Income and earnings in thousands. Source: BofI Holding.
BofI Holding has consistently grown net interest income more than 30% every quarter since the third quarter of 2014 -- that's two years of greater than 30% quarterly net interest income growth. Fee-based (non-interest) income has more recently spiked, driven in recent quarters by the partnership withH & R Block Inc.
The bank also saw total assets increase almost 40% to $7.7 billion, with 30% growth in the loan portfolio and 38% growth in deposits. Adjusting net assets for the seasonal bounce from H&R Block would put consolidated assets closer to $7.2 billion, according to the earnings release.
What happened in the quarter
This was the first tax season under the H&R Block agreement, and that was a huge driver behind the 179% jump in fee-based income.
Net interest margin, adjusted for excess cash and the impact of H&R Block related loan products was 4.02%, up 15 basis points from last year's comparable number.
The company issued $51 million of long-term debt in the quarter, paying a rate of 6.25% and due in 2026.
This was primarily issued because the share price remains beaten-down after months of short attacks against the company, addressed in this recent release. Simply put, management sees the stock as being too undervalued to issue equity to raise capital, and instead used debt to raise cash.
The board of directors approved up to $100 million in stock buybacks, largely because the stock price remains so beaten-down.
BofI acquired the business equipment lending operations ofPacWest Bancorp'sPacific Western Bank at the end of the quarter.
Management said this added $140 million of equipment leases, paying an average of 7% interest, in addition to the opportunity to grow this business.
BofI said checking and savings deposits were up 45%. Image source: BofI Holding.
What management said about the loan portfolio and continued short attacks and lawsuitCEO Greg Garrabrants made a point on the earnings call to provide color on the quality of its jumbo loans in the company's portfolio, directly addressing allegations that the bank's loan portfolio is highly risky:
Garrabrants went on to offer the similar detail on other parts of BofI Holding's loan portfolio, saying, "we do not have risks hidden in the tail end of our portfolio," a clear swipe at short-seller allegations that the bank's loan portfolio was loaded with risky loans. Garrabrants wasn't finished, either, making it clear that the bank would fight a lawsuit filed in October that, if not tied to short-sellers, certainly had convenient timing:
In short, Garrabrants said that the business results -- and the deeper insight into the bank's loan portfolio -- should speak for themselves, not to mention the lack of any regulatory backlash, particularly in an environment where bank regulators aren't likely to just sit back and watch.
Key takeaways from the earnings reportIt's understandable the the short attack is keeping investors away from a bank with perceived high risks, particularly following the financial crisis and Great Recession. But at the same time, BofI's loan portfolio continues to perform extraordinarily well, with incredibly low losses. Furthermore, as the company showed on the earnings call, the LTV ratios on its loans indicate a significant amount of collateral on most properties, making for a wide margin of safety to protect against losses on loans that do fail.
Furthermore, as the H&R Block deal demonstrated, and now the addition of the Pacific Western Equipment Finance operations, management continues to look for ways to drive new banking opportunities for growth, as well as diversified revenue streams.
And while it's uncertain how much longer the bank can keep growing earnings more than 30% annually, there's still a lot of long-term upside from here. Assuming the short-seller allegations are as frivolous as they appear, and that management can continue making good on what has been an incredibly effective growth strategy for many years, it's hard to argue with the results.
The article BofI Holding, Inc. Eating Short Sellers' Lunch With Another Huge Quarter originally appeared on Fool.com.
Jason Hall owns shares of BofI Holding. The Motley Fool owns shares of and recommends BofI Holding. Try any of our Foolish newsletter services free for 30 days. We Fools may not all hold the same opinions, but we all believe that considering a diverse range of insights makes us better investors. The Motley Fool has a disclosure policy.
Copyright 1995 - 2016 The Motley Fool, LLC. All rights reserved. The Motley Fool has a disclosure policy.