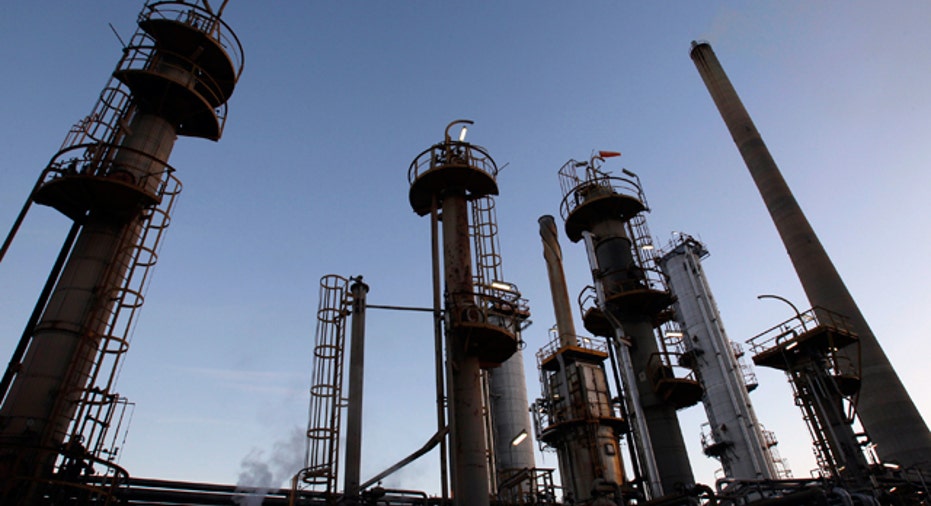 Bank of America-Merrill Lynch (NYSE:BAC) lowered its crude oil price forecasts, citing stronger-than-expected supply growth coupled with weakening European demand and softer growth in emerging markets and the United States.
The bank cut its Brent and West Texas Intermediate crude oil price forecasts by $10 for the second half of the year, to $106 and $97 per barrel, respectively.
BofA also reduced its Brent and WTI price forecasts for 2013, to $110 and $100 a barrel, respectively, from $120 and $111.
"While demand is clearly decelerating at a faster rate than we anticipated, supply has also surprised to the upside in recent months," analyst Francisco Blanch said in a research note.
Output from the Unites States has continued to offset non-OPEC production disruptions, with the country being the single largest contributor to non-OPEC supplies for the past four quarters, Blanch said.
Strong output from Canada and Russia also led to non-OPEC supply rising by 580,000 barrels per day (bpd) in the first four months of the year compared to the same period last year, he said.
BofA sees oil demand in OECD Europe contracting by about 240,000 bpd, compared to its prior estimate of 180,000 bpd.
"In the absence of a geopolitical event, we believe energy as a share of GDP is a natural cap on price gains," Blanch said.
"As such, we estimate the global economy can sustain a maximum average Brent crude oil price of $135 a bbl in 2012, before relapsing into recession."
The bank expects the Brent market to likely spend the next few years in "structural backwardation" due to high spare capacity in European storage.
"Should Greece leave the euro, or should we see a collapse of Europe's financial system, we would be prepared to cut our Brent forecasts for the next 18 months to $60 a bbl," Blanch said.