Boeing's 3Q Net Flies Above Estimates; '11 View Hiked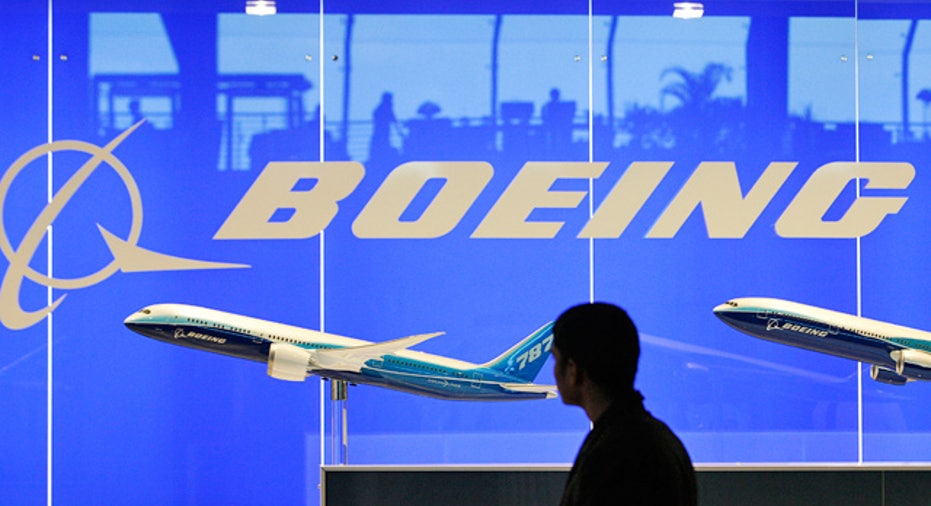 Boeing (NYSE:BA) easily beat the Street on Wednesday with a 31% bump in third-quarter profits, leading the aerospace and defense giant to boost its full-year earnings guidance above forecasts.
The stronger-than-expected results and upbeat forecast helped send shares of Chicago-based Boeing rallying more than 3% ahead of the opening bell.
The world's largest aerospace and defense company said it earned $1.1 billion, or $1.46 a share, last quarter, compared with a profit of $837 million, or $1.12 a share, a year earlier. Analysts had been calling for EPS of $1.12.
However, revenue increased just 4.5% to $17.73 billion, narrowly missing the Street's view of $17.83 billion. Boeing's backlog grew to $332 billion, including $26 billion in orders during the quarter. Operating margins expanded to 9.7% from 8.2%.
"Strong operational performance drove double-digit margins in both of our major businesses and produced an outstanding quarter," CEO Jim McNerney said in a statement. "We also strengthened our foundation for accelerated growth by completing development and certification of the 787-8 Dreamliner and 747-8 Freighter, launching the new 737 MAX, and continuing our disciplined ramp up in commercial airplane production rates."
Looking ahead, Boeing now expects to earn $4.30 to $4.40 a share in 2011, compared with calls from analysts for just $4.27. Boeing cut its 2011 capital spending view to $1.7 billion from $2 billion and said it sees pension expenses of $1.7 billion.
"Our improved outlook for earnings reflects confidence in our market positions, and our team's relentless focus on productivity and disciplined execution," McNerney said.
Boeing said its commercial airplanes revenue jumped 9% last quarter to $9.5 billion. The company booked 255 net orders during the quarter, giving it a backlog of 3,500 airplanes valued at $273 billion.
Revenue at Boeing's defense, space and security division was flat at $8.2 billion as global services and support revenue shrank 4% to $1.96 billion.
Shares of Boeing, which is a rival of EADS and a member of the Dow, rallied 3.74% to $66.10 in premarket trading. The company's stock had been down almost 3% on the year as of Tuesday's close.