Boeing's 2016 Orders Lowest Since 2010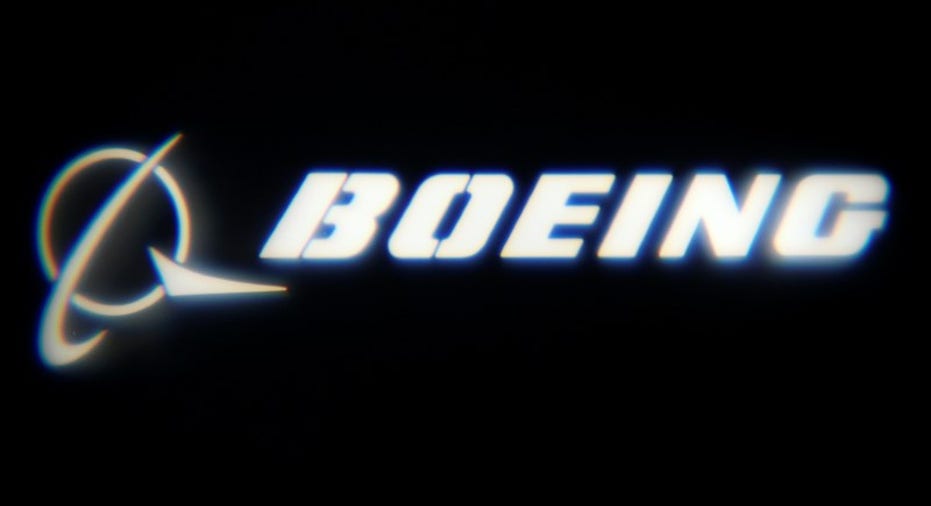 Boeing Co (NYSE:BA) fell 80 planes short of its goal for new orders in 2016, but likely clinched the title of world's biggest planemaker for another year.
Boeing on Friday said it delivered 748 jetliners last year and booked net orders for 668 aircraft worth about $94 billion at list prices. Boeing had predicted orders would roughly match deliveries, which it forecast at between 745 and 750 planes.
Boeing's delivery total likely means the Chicago-based aerospace and defense company beat European rival Airbus <AIR.PA> on output. Airbus has forecast at least 670 deliveries in 2016, and is due to reports totals on Wednesday.
Investors watch orders and deliveries closely to gauge future aircraft production levels and revenue, since airlines make most of the payment when aircraft are delivered. Boeing shares were up about 0.1 percent at $158.86 in mid-day trading.
Airlines have slowed their shopping for jets, especially large widebody models, causing Boeing's "book to bill" ratio of new sales to deliveries to fall to its lowest level since 2004.
Even so, Boeing's orders fell less than expected, suggesting aggressive sales campaigns at year-end, analysts said. Airbus has a price advantage thanks to the strong U.S. dollar, putting pressure on Boeing's sales team. Looking to 2017, "it's going to be tough for Boeing not to get more aggressive on pricing," said Ken Herbert, an analyst at Canaccord Genuity.
Boeing's deliveries also slowed as the company began building the new 737 MAX narrowbody at its factory in Renton, Washington. The first MAX planes take longer to assemble than older 737 models, and cannot be delivered until Boeing finishes flight tests and gets government certification.
Even so, Boeing delivered two more 737s in the latest quarter than in the same quarter of 2015. "That says something about the production system," said Howard Rubel, analyst at Jefferies.
OUTPUT RISING AS SALES SLOW
Deliveries likely will rise this year as MAX planes that welled up in inventory are delivered. But the gain will be tempered by a 40 percent cut in production of 777 widebodies. Analysts expect 777 deliveries will fall to 3.5 a month in 2018, from 8.3 currently, as the successor 777X model enters production.
"What we'll be interested to hear is whether (Airbus and Boeing) expect orders to continue to decline in 2017 at the same time that they are raising production," said Rob Stallard, analyst at Vertical Research Partners.
The forecasts are typically released with fourth-quarter results.
The final days of 2016 marked a busy time for Boeing's new sales chief Ihssane Mounir. The sales force booked 198 net new orders since Dec. 20, including 189 orders from unidentified customers. The tally did not include any of its pending orders for Iran, the company said.
The total included 194 orders worth about $21 billion at list prices for Boeing's 737 MAX. It also included an order for four 787 Dreamliners from Uzbekistan Airways.
Boeing had already disclosed a large part of the tally earlier in the week, when it said it booked 80 orders for its 737 MAX.
The new tally lifts Boeing's total backlog to 5,715 commercial jets, equivalent to about seven years of production, the majority of which are 737 planes. Sales of more expensive widebodies such as the 777 and 787 remain sluggish.
(Reporting by Alwyn Scott; Editing by Meredith Mazzilli and Chizu Nomiyama)