Boeing Finalizes Its Big Iran Air Order. Does It Even Matter?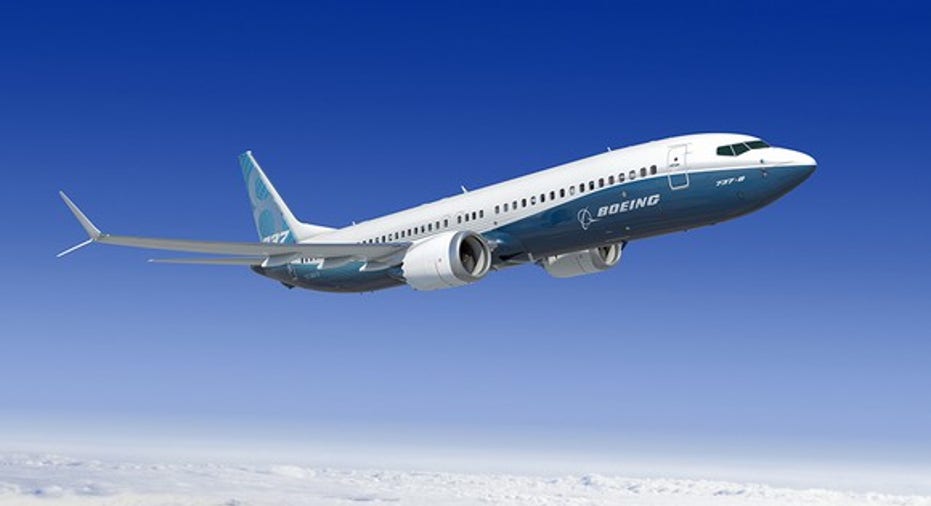 Back in June, Boeing (NYSE: BA) and Iranian flag carrier Iran Air signed a memorandum of understanding (MoU) covering the purchase of 80 Boeing jets. On Sunday, Boeing announced that Iran Air had firmed up this order -- with a few modest changes.
However, there is immense political opposition in the U.S. to doing business with Iran. Indeed, President-elect Donald Trump is one of the most vocal critics of President Obama's decision to ease sanctions on Iran. This means that Boeing faces a significant risk of having this deal upended before it delivers a single plane.
Iran Air's order evolves
The initial MoU signed six months ago between Boeing and Iran Air covered 80 airplanes, according to The Wall Street Journal, with deliveries scheduled to begin in 2017. The order included 46 737s (including 40 of the 737 MAX), four 747-8 jumbo jets, 15 current-generation 777s, and 15 next-gen 777X wide-body planes.
Iran Air has ordered 50 Boeing 737 MAX 8 airplanes. Image source: Boeing.
The official order announced by Boeing on Sunday was somewhat different. The first delivery has been postponed until 2018. Additionally, Iran Air no longer wants to buy any 747s or current-generation 737 models. Instead, it wants to acquire 50 737 MAX 8s.
On the other hand, Iran Air's plan to acquire 30 777s -- 15 of the 777-300ER and 15 of the 777X -- remains intact. Thus, the total number of jets to be ordered hasn't changed.
There will be trouble
Trump has vowed to dismantle the Iran nuclear agreement, which called for the U.S. and European governments to reduce sanctions on the Iranian regime in return for Iran accepting curbs on its nuclear activities.
More specifically, Trump and congressional Republicans have made no secret of their opposition to any sale of airplanes to Iran. There is evidence that the Iranian regime uses commercial flights to smuggle weapons to U.S. enemies such as Hezbollah and Syria's Assad regime. Thus, opponents of easing sanctions argue that selling airplanes to Iran is tantamount to arming an enemy country.
This is problematic for Boeing -- and also for its European rival, Airbus. The U.S. government has the power to block export sales by either company, because their planes include sensitive U.S.-developed technology.
The U.S. government can block any sale of airplanes to Iran. Image source: Boeing.
Boeing turns up the heat
Boeing recognizes that government interference could easily upend any aircraft deal with Iran. Its press release announcing the deal contained an extensive discussion of all the jobs that would be supported by building airplanes for Iran.
"Today's agreement will support tens of thousands of U.S. jobs directly associated with production and delivery of the 777-300ERs and nearly 100,000 U.S. jobs in the U.S. aerospace value stream for the full course of deliveries," according to the company.
Boeing will surely continue to tout the number of jobs supported by its production as it lobbies Trump and Republican lawmakers not to squelch its deal with Iran Air. The implicit threat of layoffs if the sale is canceled is Boeing's only real leverage over hostile lawmakers.
This is an important order
Boeing has thousands of orders for the 737 MAX, so getting another 50 from Iran Air isn't a big deal. By contrast, the 777 orders are very important for Boeing as it confronts a slump in wide-body demand.
As of the end of November, Boeing had just 150 unfilled orders for the current-generation 777. The company is already reducing production from 8.3 per month to seven per month in order to match output to orders for 2017. Monthly deliveries are currently scheduled to fall to 5.5 per month in 2018 as Boeing starts to build 777X test models.
Boeing 777 output is set to plunge in the coming years. Image source: Boeing.
Even with this massive planned output reduction, Boeing still faces an order shortfall for 2018 and 2019. As a result, it is widely expected to announce another 777 production cut next month. The Iran Air 777-300ERs would help Boeing fill in its order gap. There aren't many alternative buyers that Boeing could turn to if the order falls through.
The 777X order is also important, insofar as Boeing hasn't recorded a single order for its future flagship model since June 2015. With 306 firm orders and no deliveries scheduled until 2020, Boeing doesn't have any immediate need to sell lots of 777Xs. However, investors have still been concerned about the apparent lack of interest from airlines.
Boeing has made a good case for the economic benefits of doing business with Iran Air. Indeed, if Iran Air's 777-300ER orders fall through, Boeing will have to cut production even more than it otherwise would. Nevertheless, political and security concerns could still undermine Boeing's efforts.
10 stocks we like better than Boeing When investing geniuses David and Tom Gardner have a stock tip, it can pay to listen. After all, the newsletter they have run for over a decade, Motley Fool Stock Advisor, has tripled the market.*
David and Tom just revealed what they believe are the 10 best stocks for investors to buy right now... and Boeing wasn't one of them! That's right -- they think these 10 stocks are even better buys.
Click here to learn about these picks!
*Stock Advisor returns as of Nov. 7, 2016
Adam Levine-Weinberg owns shares of Boeing. The Motley Fool has no position in any of the stocks mentioned. Try any of our Foolish newsletter services free for 30 days. We Fools may not all hold the same opinions, but we all believe that considering a diverse range of insights makes us better investors. The Motley Fool has a disclosure policy.