Boeing Co's Book-to-Bill Ratio: Important but Overhyped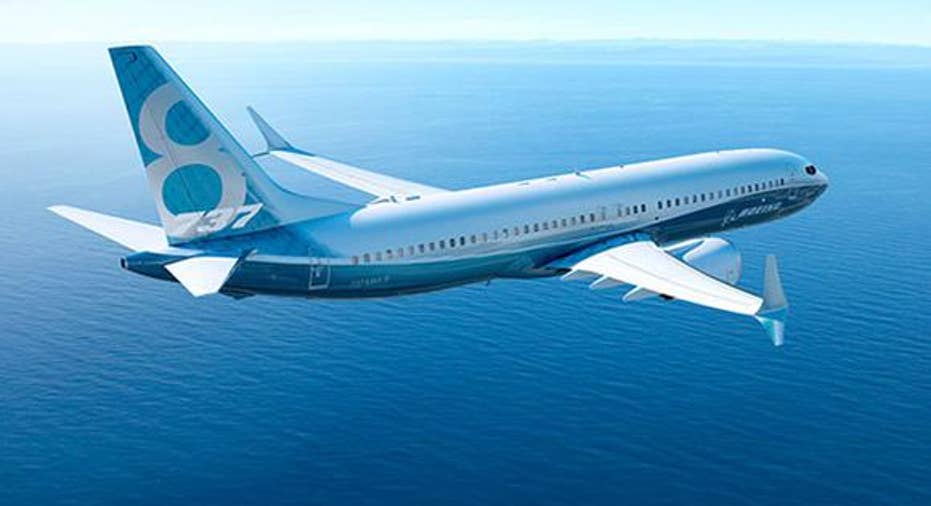 The book-to-bill ratio for a manufacturer compares the number of orders received in a given period to the number of orders filled. A book-to-bill ratio above 1.0 means that more orders are coming in than are being filled -- a ratio below 1.0 means that shipments are outpacing orders.
Many Boeing analysts and investors closely follow its book-to-bill ratio. In 2015, some investors have been concerned that Boeing may post a book-to-bill ratio below 1.0, which would imply that its order backlog is shrinking.
Boeing may not be able to sell as many planes as it produces in 2015. Photo: Boeing
Over the long term, maintaining a book-to-bill ratio of at least 1.0 is important. However, Boeing has such a massive order backlog today that investors shouldn't get too worked up about year-to-year fluctuations in its book-to-bill ratio.
Why book-to-bill is importantTo understand why investors pay so much attention to the book-to-bill ratio, let's look at an example where it really did matter. In 2012, Brazilian aircraft manufacturer Embraer faced a growing crisis due to a poor book-to-bill ratio.
Embraer entered that year with a backlog of 249 jets for its commercial aviation business. During 2012, Embraer delivered 106 commercial jets, up from 105 deliveries in 2011. However, it only sold 56 planes during that year, giving it a book-to-bill ratio of about 0.53. Embraer ended 2012 with a firm order backlog of 185 jets: less than two years of production.
Embraer's backlog was dangerously thin by late 2012. Photo: Embraer
With order volume drying up, Embraer had to reduce its production in 2013 while ramping up sales activity in order to rebuild its backlog. A healthier book-to-bill ratio in 2012 would have allowed it to avoid this production cut.
Boeing may fall shortThrough Dec. 2, Boeing had snagged 568 net orders for commercial airplanes in 2015. It expects to deliver 755-760 planes this year. This means that unless it wraps up nearly 200 orders in less than a month, Boeing will fall short of a 1.0 book-to-bill ratio.
Boeing's management has stated on each of its four earnings calls this year that it expects to achieve a book-to-bill ratio of about 1.0. The repeated questions from analysts about Boeing's ability to meet this goal indicate the depth of investor concern about slowing order volume.
No reason to panicHowever, there is one huge difference between Embraer's situation a few years ago and Boeing's situation today. Whereas Embraer's backlog had fallen to less than two years of production at the end of 2012, Boeing had 5,648 unfilled firm orders at the end of November. That's more than seven years of production at the current rate and more than six years of production including scheduled rate increases.
Boeing's Dreamliner is virtually sold out through 2020. Photo: Boeing
With such a vast backlog, achieving a book-to-bill ratio of 1.0 in any given year isn't that important for Boeing. Considering that Boeing's commercial airplane book-to-bill ratio was nearly 2.0 in 2014, the medium-term trend is very healthy.
Indeed, the longer Boeing's backlog gets, the harder it will be to win additional orders, because most airlines don't want to lock themselves into large aircraft orders for the distant future. If anything, Boeing's backlog is a little too long for popular planes like the 787 right now, causing it to miss out on potential orders due to a lack of availability.
If Boeing eventually draws down its backlog to four years of production or less, the book-to-bill ratio would become a much more vital indicator of its prospects. For now, investors should focus on Boeing's orders for just two of its aircraft types: the 747 jumbo jet and the current-generation 777 widebody. Those are the only models for which Boeing needs to bring in orders in the next year or two to maintain its production rates.
The article Boeing Co's Book-to-Bill Ratio: Important but Overhyped originally appeared on Fool.com.
Adam Levine-Weinberg owns shares of Embraer-Empresa Brasileira and The Boeing Company and is long January 2016 $30 calls on Embraer-Empresa Brasileira. The Motley Fool recommends Embraer-Empresa Brasileira. Try any of our Foolish newsletter services free for 30 days. We Fools may not all hold the same opinions, but we all believe that considering a diverse range of insights makes us better investors. The Motley Fool has a disclosure policy.
Copyright 1995 - 2015 The Motley Fool, LLC. All rights reserved. The Motley Fool has a disclosure policy.