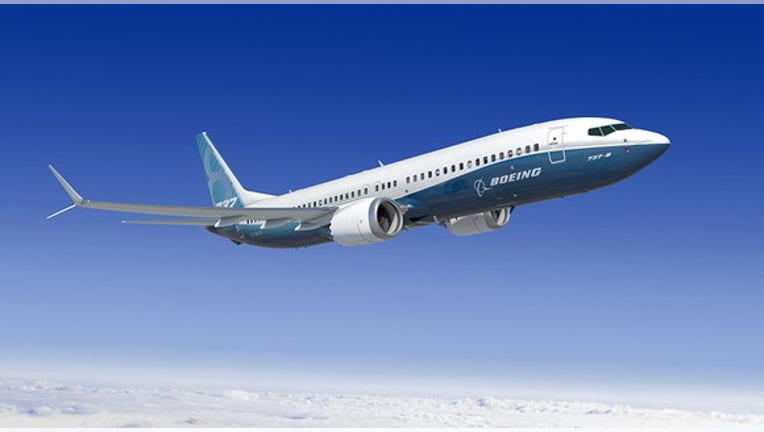 Boeing Co. said Wednesday that it is ready for the next production increases in its 737 jetliners as the aerospace company prepares to deliver the first of the revamped Max models in the summer.
The company is stress-testing its production system monthly as it readies to boost monthly output to 47 from 42 this year, said Keith Leverkuhn, vice president and general manager of the 737 Max program.
Investors and analysts remain focused on potential supply-chain kinks as Boeing and Airbus SE boost output.
Boeing is transitioning to producing the Max version of the 50-year old 737 platform and phasing out the existing models while boosting its output rate to record levels. It has sold more than 3,600 of the Max jets.
"We are very comfortable with the ability of our shops to accommodate the higher rates," Mr. Leverkuhn told reporters. He said the focus of its stress-testing is with external suppliers, many of whom also provide parts to Airbus.
Boeing has said around 15% of the 737 jets it delivers this year will be the Max model, which includes new engines and other upgrades to improve fuel efficiency and reduce maintenance costs. Mr. Leverkuhn declined to detail exactly how many this would involve, but the first delivery is expected in the second quarter.
Southwest Airlines Co. is the launch customer and expects to receive its first Max jets in October, but Norwegian Air Shuttle AS has said it expects to secure its initial planes in May.
Mr. Leverkuhn also defended plans to introduce a fifth model of the Max that could seat as many as 230 passengers.
Some leasing companies have criticized the move because it would fragment the 737 family and make some of the types -- with different seating capacities and flying ranges -- less attractive as an investment.
Boeing is considering the 737 Max 10 model in response to the sales success of the Airbus A321neo jet.
"There were, believe it or not, some positive comments out of Istat," said Mr. Leverkuhn, referring to an industry conference this week where criticism from some leasing companies surfaced.
Write to Doug Cameron at doug.cameron@wsj.com