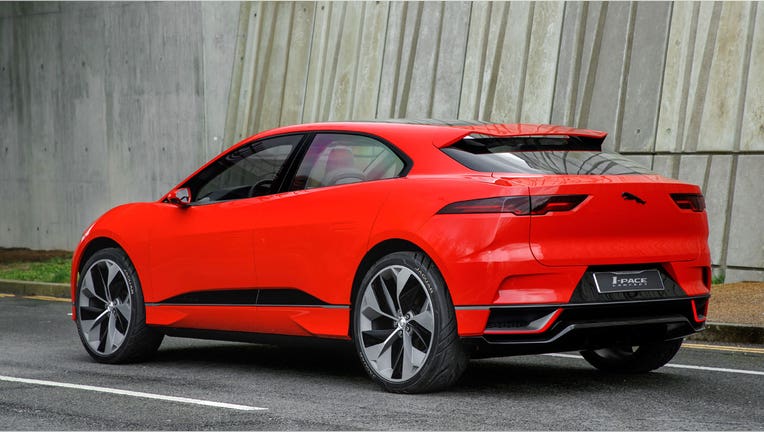 BMW and Jaguar Land Rover on Thursday announced new plans for electric cars, saying they will offer more battery-powered models over the next few years.
BMW said it expects to have the ability to mass produce electric cars by 2020. The German automaker also plans to offer 25 electrified models by 2025, including 12 fully electric cars, across all of its brands. BMW CEO Harald Krueger, who detailed the plans in remarks cited by Reuters, said the company's electric cars will have a range of up to 435 miles.
Krueger also said BMW, which owns Mini and Rolls-Royce, will introduce a four-door electric car at the Frankfurt auto show next week. BMW already sells the i3 subcompact electric car and the i8 hybrid sports car. The new sedan will slot in between the i3 and i8, according to Krueger.
Separately, Jaguar Land Rover said its entire lineup of new vehicles will include electric or hybrid options starting with the 2020 model year.
CEO Ralf Speth confirmed that the I-PACE, Jaguar's plug-in electric SUV, will go on sale in 2018. Jaguar also announced the development of the E-Type Zero, an electric car modeled after the classic 1968 E-Type Series 1.5 Roadster.
"We will introduce a portfolio of electrified products across our model range, embracing fully electric, plug-in hybrid and mild hybrid vehicles," Speth said.
Also this week, Nissan revealed the next generation of its Leaf electric car, as automakers look to grab a larger share of the electric vehicle market. Tesla (NASDAQ:TSLA) has controlled nearly a third of U.S. electric car sales, and the company is betting on the more affordable Model 3 to rapidly expand its reach. General Motors (NYSE:GM), Hyundai and others are bringing more models to showrooms as well.