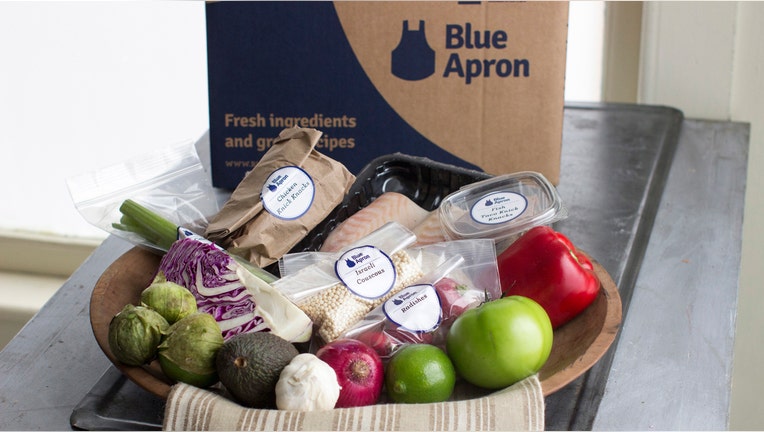 Meal kit delivery service Blue Apron's (NYSE:APRN) post-IPO struggles continued Thursday, as shares plummeted after executives warned that the launch of a new production facility in Linden, New Jersey is costing more than expected.
Blue Apron CFO Brad Dickerson said the company plans to reduce spending on marketing efforts in the second half of the year due to "unexpected complexities" at the Linden facility. The launch of the new plant, which is set to replace a Jersey City facility slated to close in October, is generating higher-than-expected labor costs, even as production volume has lagged behind expectations.
"These issues are also having a meaningful impact to our revenue expectations, as the delays to rolling out our new product offerings create headwinds to acquisition of new customers and challenges around on-time, in-full rates impact retention of newer customers," Dickerson said.
Aside from the Linden facility costs, Dickerson said lower-than-expected revenue from Blue Apron's June IPO factored into the decision to reduce marketing costs. The company spent $34.5 million, or 14.5% of its net revenue, on marketing in the second quarter, down from $60.6 million in the first quarter. Further reductions are expected later in the year.
Shares fell by as much as 18% in early trading and were hovering at roughly 14% as of late Thursday morning. Blue Apron beat analyst expectations with $238.1 million in quarterly revenue, but reported losses of 47 cents per share, or $31.6 million.
Company CEO Matthew Salzberg said the near-term issues were not expected to have an impact on Blue Apron's long-term business.
"We are transitioning more volume from our older Jersey City center to Linden, and Linden will represent a larger percentage of our national volume in the back half of the year," Salzberg said. "During this ramp phase, Linden will be operating at a significantly worse margin than our other centers. However, we still believe that Linden will ultimately become our most efficient center when fully scaled."