Bland Growth Leaves McCormick Investors Unsatisfied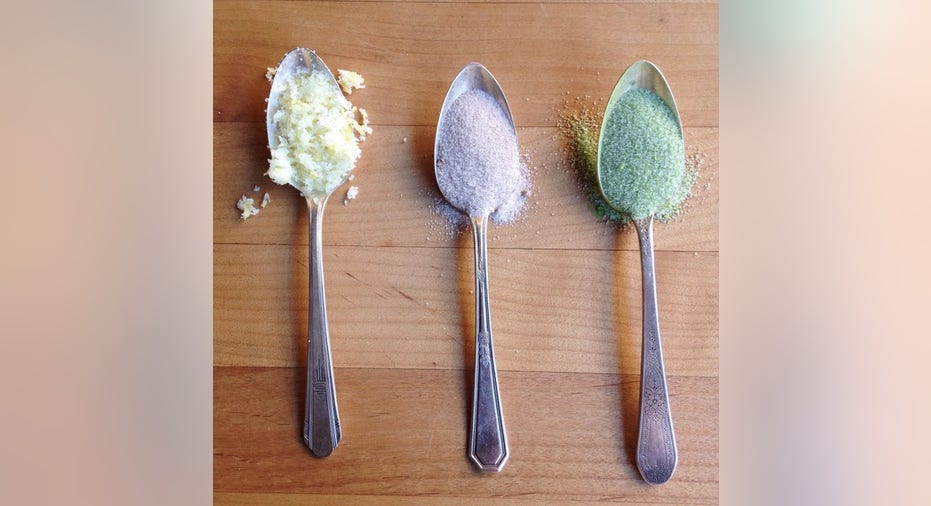 If you ever buy spices, chances are that you've run into the products that McCormick (NYSE: MKC) makes. The company dominates the spice industry, and its name-brand offerings give consumers a wide variety of options even while McCormick also makes private-label spices available to various corporate customers. Coming into Tuesday's fiscal first-quarter financial report, McCormick investors wanted to see signs that the company would be able to keep growing at a healthy clip. The results didn't entirely satisfy those following the stock, but the spice gianthopes that the remainder of 2017 will provide more opportunities.
Let's look more closely at McCormick's report to see how the spice giant did and what's ahead for the company going forward.
Image source: McCormick.
McCormick gives investors a sprinkle of growth
McCormick's fiscal first-quarter results were mixed in most investors' eyes. Revenue came in at $1.04 billion, which was up just 1% from the year-ago period, falling short of the roughly 3% growth that those following the stock had expected to see. Similarly, net income of $93.5 million was largely flat from the fiscal first quarter of 2016, although after taking out the impact of special charges, adjusted earnings of $0.76 per share were $0.02 higher than the consensus forecast among investors.
A closer look at the spice company's numbers reveals that McCormick continued to suffer from adverse currency impacts. Foreign exchange cost the company 2 percentage points of sales growth and also had a downward impact on its bottom line.
From a segment perspective, McCormick's results were relatively consistent throughout the company. The consumer segment, which brings in more than three-fifths of the spice giant's sales, saw revenue gains of 1%, and operating income climbed at a relatively healthy 4% rate. Strength in the Asia-Pacific region offset weakness in Europe, the Middle East, and Africa, but weak trends in the U.S. grocery industry hit the company's results. The timing of the Easter holiday, which is a major cooking event throughout much of McCormick's global market, also weighed on sales. The acquisitions of Gourmet Garden and Cajun Injector were instrumental in keeping sales moving higher in the Americas.
Meanwhile, the industrial segment saw sales growth of 2%, with adjusted operating income climbing at nearly a 10% pace. Double-digit percentage increases in sales of branded food-service items helped offset restaurant weakness, and China was a source of strength even as the European segment posted flat levels due largely to adverse currency moves. The solid performance was able to offset higher material costs and greater spending on marketing.
CEO Lawrence Kurzius was happy with McCormick's performance. "We are aligned with today's move toward more flavorful, healthy food," Kurzius said, "and are confident in our plans to drive growth through brand marketing, innovation across both our consumer and industrial segments, and opportunities to expand distribution." The CEO also said that work on keeping costs down will also be an increasing priority throughout the remainder of the year and beyond.
Can McCormick spice things up going forward?
McCormick is also optimistic about the future. The big key to profits will be its Comprehensive Continuous Improvement initiative, which the spice giant hopes will produce $100 million in reduced expenses during 2017. By weighing the need to expand distribution against the desire to keep margins moving higher, McCormick hopes to thread the needle and accelerate its growth.
Yet McCormick's guidance for the remainder of fiscal 2017 reflected the company's expectation that larger special charges will be necessary in order to implement growth-producing programs. The company said that it expects just 3% to 5% sales growth, facing 2 percentage points of pressure from foreign exchange impacts. Heavy marketing, new products, and pricing increases will all contribute to the effort to keep the top line moving higher. Earnings of $3.98 to $4.06 per share reflect about $0.07 per share of special charges, although McCormick was careful to note that its adjusted guidance of $4.05 to $4.13 per share was unchanged and represents 7% to 9% growth from 2016 levels.
Second-quarter guidance was also somewhat disappointing. McCormick said that earnings would be down slightly from the year-ago period due to special charges, and higher taxes and greater marketing costs will also weigh on the bottom line.
Investors took McCormick's report in stride, and the stock fell 3% following the announcement. Nevertheless, from a long-term perspective, what's important is whether the spice giant can make good on its promises to boost efficiency and drive faster growth going forward. If it can, then a minor speed bump won't hurt the stock's potential for gains over the long run.
10 stocks we like better than McCormickWhen investing geniuses David and Tom Gardner have a stock tip, it can pay to listen. After all, the newsletter they have run for over a decade, Motley Fool Stock Advisor, has tripled the market.*
David and Tom just revealed what they believe are the 10 best stocks for investors to buy right now... and McCormick wasn't one of them! That's right -- they think these 10 stocks are even better buys.
Click here to learn about these picks!
*Stock Advisor returns as of February 6, 2017
Dan Caplinger has no position in any stocks mentioned. The Motley Fool recommends McCormick. The Motley Fool has a disclosure policy.