Bladex Treads Water During the Slow Season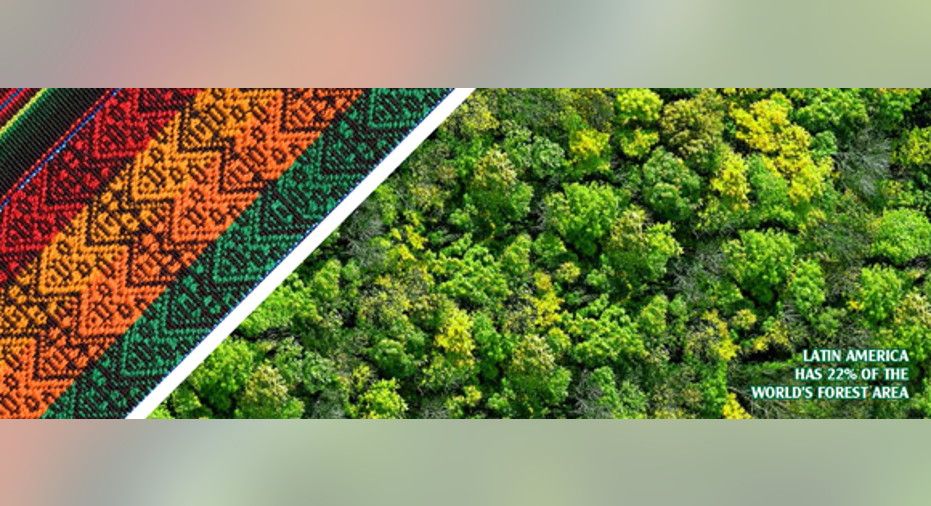 Economic conditions in Latin America have perked up lately, and that has been good news for Panamanian financial institution Banco Latinoamericano de Comercio Exterior (NYSE: BLX), or Bladex for short. Bladex has worked hard to optimize its loan portfolio during a period of economic weakness in the region, and now, it hopes to reap the rewards of its discipline.
Coming into the bank's first-quarter financial report, Bladex shareholders wanted to see substantial growth in revenue and net income. Unfortunately, Bladex wasn't able to deliver on that front, instead seeing flat results that again reflected impairment losses. Let's look more closely at Bladex's latest results to see what's coming down the road.
Bladex thrives on economic activity in the region. Image source: Bladex.
Bladex takes a siesta
Bladex's first-quarter results reflected the sluggish levels of economic activity that often prevail during the first quarter of the year. Revenue was up 3.5% to $38.3 million, but that was far short of the double-digit percentage gains that investors were hoping to see. Net income was up less than 1% to $23.5 million, and that worked out to $0.60 per share. Bladex's bottom-line figure fell short of the $0.68 per share consensus forecast among investors for earnings.
A closer look at the report shows a rebound from what had been a very tough fourth quarter of 2016, even though results were mixed compared to this time last year. Return on average equity rebounded to 9.4%, climbing more than four percentage points sequentially even though it was slightly down from last year's first quarter. Returns on average assets similarly rose sharply to 1.39%, but net interest margin and spread figures continued the downward trend that they've suffered recently. Efficiency ratios improved from the year-ago quarter, and although the $3.7 million in impairment losses that the bank recorded was triple the amount from the first quarter of 2016, it was down by nearly 80% from last quarter.
However, the troubling uptick in credit issues continued during the quarter. Nonperforming loans rose to 1.14% when measured as a percentage of the bank's total portfolio, up from just 0.43% this time last year. Bladex has 1.89% of the value of its commercial portfolio set aside as an allowance for expected credit losses, up more than a third over the past 12 months.
Bladex appears to have made progress in finding the ideal size of its asset base, with sequential shrinking moderating recently. The bank sports total assets of $7.07 billion, which is down more than $600 million from a year ago but just $114 million less than where it was at the end of 2016. Bladex's internal capital metrics continue to strengthen, with a Tier 1 capital ratio under Basel III hitting 19% as leverage continued to decline.
Can Bladex bounce back?
Bladex CEO Rubens Amaral put the quarter's results in perspective, noting that seasonal issues typically make the first quarter slow. "The operating environment remained relatively volatile throughout the first quarter," Amaral said, "with continued political and economic noise coming from international fronts as well as from several countries in the region." The CEO also noted that the bank's "strict lending discipline" served it well during the quarter.
The bank continues to see a shift toward lower risk as the right move in the current financial environment. From its perspective, gradually rising market interest rates and strong lending spreads should keep net interest margin high, while Bladex has been able to benefit from flat or falling financing costs thanks to its growth and credit quality. The bank also believes that fee-generating transaction activity will rise in the second quarter, bolstering that part of Bladex's business.
More broadly, Bladex sees conditions improving in the second part of the year. Although Amaral expressed cautious optimism, the CEO remained comfortable with Bladex's expectations for the full year despite a slow start to 2017.
Bladex shareholders weren't entirely happy with the bank's performance, and the stock dropped almost 3% on Friday following the announcement. Since then, however, shares have bounced back somewhat. If Latin America can keep recovering from its economic challenges recently, then Bladex has put itself in good position to capitalize on rising levels of activity.
10 stocks we like better than BladexWhen investing geniuses David and Tom Gardner have a stock tip, it can pay to listen. After all, the newsletter they have run for over a decade, Motley Fool Stock Advisor, has tripled the market.*
David and Tom just revealed what they believe are the 10 best stocks for investors to buy right now... and Bladex wasn't one of them! That's right -- they think these 10 stocks are even better buys.
Click here to learn about these picks!
*Stock Advisor returns as of April 3, 2017
Dan Caplinger has no position in any stocks mentioned. The Motley Fool owns shares of and recommends Bladex. The Motley Fool has a disclosure policy.