Bladex Keeps Looking for a Latin American Turnaround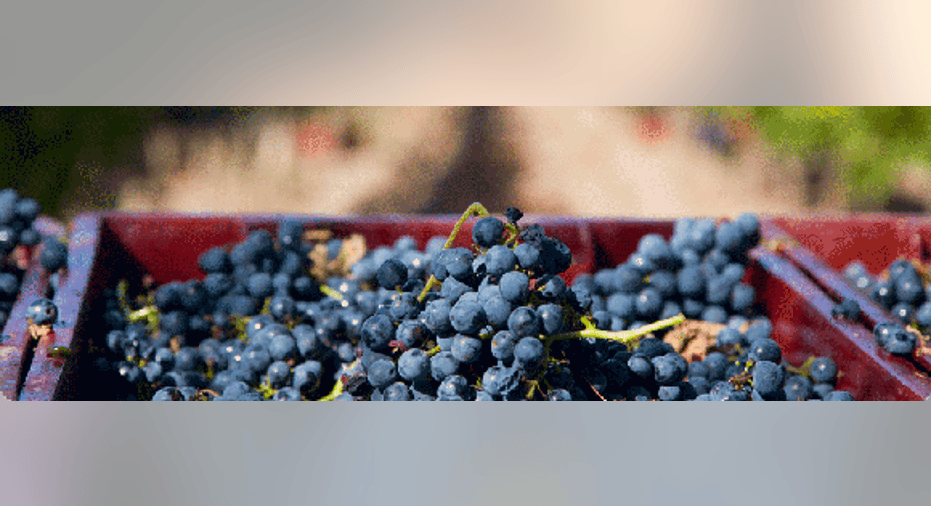 Grapes are a big part of the local economy for Bladex. Image source: Bladex.
Banks tend to rely on the economies in which they do business for their success, and Panama-based Banco Latinoamericano de Comercio Exterior , or Bladex for short, has struggled over the past couple of years as economies in Latin American have seen growth slow or come to a halt. Even though the declines haven't been as bad as thoseBanco Bradesco and other Brazilian banks have suffered, Bladex stock hasn't performed well. But coming into Bladex's first-quarter financial report on Thursday, investors have a glimmer of hope that conditions in the region could finally start to improve and bode well for the bank's future prospects.
Let's look more closely at what we're likely to see from Bladex's results, and what's ahead for the bank in the future.
Stats on Bladex
| | |
| --- | --- |
| Analyst EPS Estimate | $0.61 |
| Change From Year-Ago EPS | (17.6%) |
| Revenue Estimate | $43.37 million |
| Change From Year-Ago Revenue | 2.8% |
| Earnings Beats in Past 4 Quarters | 2 |
Data source: Yahoo! Finance.
Can Bladex earnings bounce back?Investors haven't been too excited about the prospects for Bladex earnings this quarter, slashing their first-quarter projections by a fifth and reducing their full-year 2016 projections by more than 10%. The stock is down another 12% since early January, although it has come off its recent lows.
Bladex's fourth-quarter results threw cold water in the faces of shareholders hoping for a quicker turnaround. The bank's operating income plummeted by 15%, causing net income to fall by more than a third. Narrowing net interest margins cut returns on equity and led to a 20% shortfall in earnings per share compared to the consensus forecast among investors. Bladex CEO Rubens Amaral pointed to "the confluence of several adverse macroeconomic trends impacting more forcefully Latin American countries" during the second half of 2015. Those negative results led to reductions in expectations from future earnings results among investors, even though Bladex believes its reduction in exposure to Brazil will help it move more nimbly to take advantage of future opportunities.
Since announcing its results, Bladex has been uncharacteristically quiet about what it's been doing lately. Ordinarily, the bank announces major loans, syndications, and other arrangements for credit in which it plays a key role. Yet Bladex hasn't made any such announcements since December. That's not entirely unusual, as the seasonal slowdown in financing activity during the first part of the year has occurred in previous years as well. Nevertheless, the silence bodes ill for those looking for signs of an uptick in major banking activity.
Part of the issue is that markets in Latin America have been choppy even as they try to recover. In Brazil, for instance, the plunge in commodity prices has crushed many major companies in the stock market, and that in turn has put pressure on Banco Bradesco and other financing sources for those commodity-linked companies. Yet as the ongoing political crisis involving President Dilma Rousseff moves toward a conclusion, some investors are finally seeing more hope for Brazil in the long run, and that is spurring more interest in the nation's stock market generally as an investment opportunity, and in Banco Bradesco in particular as a possible turnaround story. Overall, interest in emerging markets has perked up lately, but the gains have involved plenty of volatility. For Banco Bradesco and other banking giants in Latin America, navigating those turbulent waters is something they've had to do for decades, but Bladex is smaller and needs to be more opportunistic in its approach.
In the Bladex earnings report, listen to what the bank's management says about the environment in Central America in particular. Banco Bradesco and other major financial institutions can talk about Brazil, but Bladex offers an arguably more diverse view of the region, and that could help you invest smarter in ways that focusing solely on major international banks won't.
The article Bladex Keeps Looking for a Latin American Turnaround originally appeared on Fool.com.
Dan Caplinger has no position in any stocks mentioned. The Motley Fool owns shares of and recommends Bladex. Try any of our Foolish newsletter services free for 30 days. We Fools may not all hold the same opinions, but we all believe that considering a diverse range of insights makes us better investors. The Motley Fool has a disclosure policy.
Copyright 1995 - 2016 The Motley Fool, LLC. All rights reserved. The Motley Fool has a disclosure policy.