Black Rock Chief: Markets Will be 'Fine'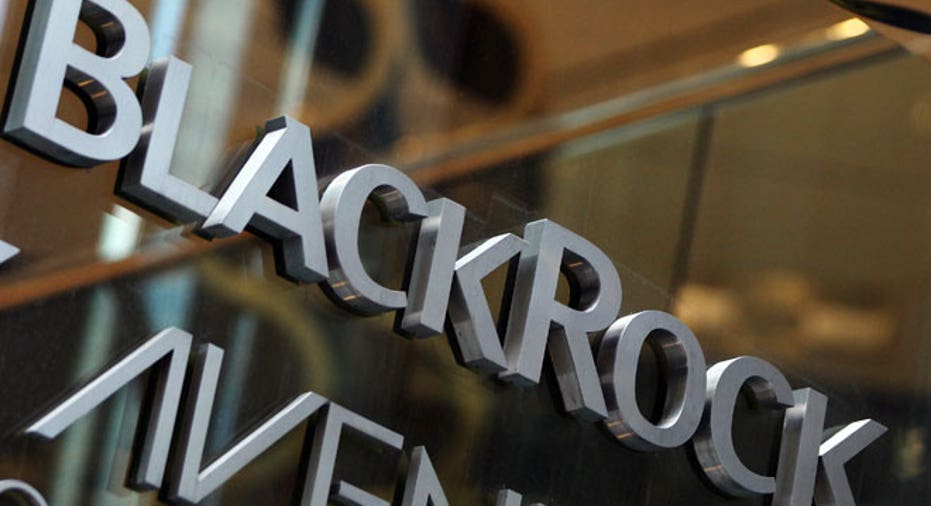 The boss of the world's largest money manager said financial markets will be "fine" over the next year despite a sharp downturn early in 2016.
The Dow Jones Industrial Average slid another 2% Friday morning amid worries about China's slowdown and declines in the price of oil. BlackRock Inc. Chairman and Chief Executive Laurence Fink said in an interview early Friday that the market is "going through a correction phase and is doing it rapidly."
"Could we still see further erosion in the near term?" he added, "Sure." But "over a 12-month period I think the markets are going to be fine, probably higher from where they are today."
A key contributor to recent weakness is the behavior of consumers around the world, Mr. Fink said. Households aren't investing or spending their energy-related savings as oil and commodity prices globally continue to plunge, he said. His concern is that a U.S. retirement gap is making the situation worse.
"We always knew we were under-saving as a country and we knew it would be a problem in the future. Could the future be today?"
Despite the recent market turmoil BlackRock posted increases in profit in the final quarter of the year and attracted net inflows during the period.
The New York firm reported $54 billion in long-term net inflows during the December quarter, and 2015 long-term net inflows of $152 billion. The firm's iShares ETF business pulled in the bulk of those flows.
Assets under management were relatively flat year-on-year at $4.65 trillion.
The performance of BlackRock's actively managed stock funds improved significantly during the year, with 76% of assets outperforming their benchmark or peer group over one year at the end of December, up from 37% of assets at the end of 2014.
The performance helped attract new money. Active equity products pulled in a net $4.2 billion during 2014, compared to net outflows of $24.9 billion in 2014. It marked the first full-year period since 2010 that BlackRock has pulled net new money into its actively managed stock funds.
Performance by the firm's model-driven scientific equity products slipped over a one-year period with 65% of assets outperforming their benchmark or peer group, down from 85% at the end of 2014. The firm earlier this week announced plans to combine the active and scientific stock-investing groups into one business in a bid to grow further in equities.
"This was a really good quarter. For a volatile environment, to deliver such a strong number for net inflows and to have contributions from active and passive, that's even more impressive," said Jim Shanahan, an analyst at Edward Jones. "I think they will be an outlier and that on balance most of the active asset managers will likely report outflows for the quarter."
Active managers have been under pressure as investors have poured billions into lower-cost passively managed funds.
In fixed-income, 69% of BlackRock's assets under management were outperforming their peers over a one-year period at the end of 2015, down from 72% a year earlier. Actively managed fixed-income funds pulled in $35.9 billion during the year.
Fixed-income has been in the spotlight in recent months as high yield market weakness has rattled investors and led to heavy outflows from some funds.
The Securities and Exchange Commission last year proposed new liquidity requirements for mutual funds aimed at ensuring that fund managers can easily meet investor withdrawals.
Mr. Fink said Friday morning that it was appropriate for regulators to formalize liquidity rules, but he questioned whether some components of the proposal could have unintended consequences.
"The question is: Is having that cash buffer to reduce theoretical systemic risk worth the negativity related to a reduction in long-term purchasing power?," Mr. Fink asked.
Overall, BlackRock reported a profit of $861 million in the fourth quarter, up from $813 million a year earlier. Per-share earnings rose to $5.11 from $4.77. Excluding certain items, BlackRock earned $4.75 a share, down from $4.82 a year earlier. Revenue edged 2.8% higher to $2.86 billion.
Analysts projected an adjusted $4.80 a share on $2.84 billion in revenue, according to Thomson Reuters.
Separately on Friday, BlackRock lifted its quarterly dividend 5% to $2.29 a share, payable to shareholders on record March 7.