BJ's Restaurants Bounces Back in the First Quarter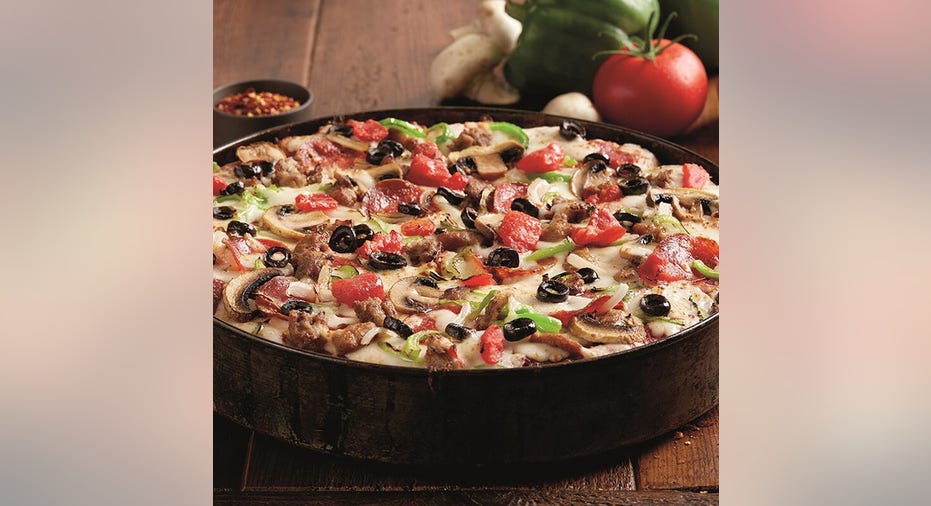 Coming into BJ's Restaurants Inc.'s(NASDAQ: BJRI) first report of 2017, investors were anxious to see progress as the company looks to leave the worst of the restaurant recession behind it. In previous reports, management had blamed attention devoted to the election and general headwinds in the industry for poor performance.
Let's take a closer look at the brewhouse chain's first quarter.
Image source: BJ's Restaurants.
BJ's Restaurants results: The raw numbers
| Metric | Q1 2017 | Q1 2016 | Year-Over-Year Change |
| --- | --- | --- | --- |
| Sales | $257.8 million | $243.4 million | 5.9% |
| Net income from continuing operations | $9.3 million | $11.6 million | (19.8%) |
| Adjusted EPS | $0.42 | $0.47 | (10.6%) |
Data source: BJ's Restaurants.
What happened with BJ's Restaurants this quarter?
Comparable sales fell 1.3% in the quarter, reflecting headwinds in the casual-dining industry, but that was an improvement from a 2.2% in decline in the fourth quarter of 2016 and still beat the industry average. Profits fell because of compressing restaurant-level margin due in part to higher wages and training costs and the decline in comparable sales. Management said that performance picked up in the second half of the quarter, a reflection of new menu items and other changes and a positive sign for the current quarter.
During the quarter, BJ's introduced new daily Brewhouse specials, and has now installed slow-cooking ovens in all of its restaurants. Those ovens allow for the company to slow cook foods like turkey, pork shoulder, and prime rib, meeting customer demand for slow-cooked meats and adding an appealing new category. The company has also started using handheld tablets, deploying them at 86 restaurants, which have increased average tickets, sped up ordering times, and enhanced guest satisfaction. Finally, BJ's began testing third-party delivery services in the quarter.
BJ's continued to aggressively repurchase shares, retiring 800,000 shares during the quarter at a cost of $29 million. Over the past year, the number of shares outstanding has fallen nearly 10%, which is why earnings per share did not fall as much as net income.
What management had to say
Management was optimistic about the results. CEO Greg Trojan said, "A marked improvement in sales and operating trends during the second half of the first quarter resulted in total revenue, comparable restaurant sales, restaurant operating margins, and diluted EPS exceeding expectations." Trojan went on to say that extreme rains in California, where a third of the company's restaurants are located, dampened results in the first half of the quarter.
Trojan also underscored the initiatives such as the tablets and slow-cooking ovens, and said the company was well-prepared for the spring event season, including Mother's Day, Father's Day, and graduations.
The company has opened five restaurants year to date, and plans to add 10 for the full year. Currently, it has 192 restaurants.
Looking forward
Management did not issue specific guidance, but said comparable sales were headed to being positive in the second half of the year thanks to the recent sales-building initiatives. Through April, management said comparable sales were about flat, but added that the slow-cooking ovens would cause modest increases in food costs and labor costs for the current quarter due to increased training, waste, and sampling.
The company plans to increase marketing expenses in the second half of the year to push the new slow-cooked menu.
Despite the drop in profit, BJ's seems on track to deliver growth in the second half of the year thanks to the recent sales-building initiatives.
10 stocks we like better than BJ's RestaurantsWhen investing geniuses David and Tom Gardner have a stock tip, it can pay to listen. After all, the newsletter they have run for over a decade, Motley Fool Stock Advisor, has tripled the market.*
David and Tom just revealed what they believe are the 10 best stocks for investors to buy right now... and BJ's Restaurants wasn't one of them! That's right -- they think these 10 stocks are even better buys.
Click here to learn about these picks!
*Stock Advisor returns as of April 3, 2017
Jeremy Bowman has no position in any stocks mentioned. The Motley Fool recommends BJ's Restaurants. The Motley Fool has a disclosure policy.