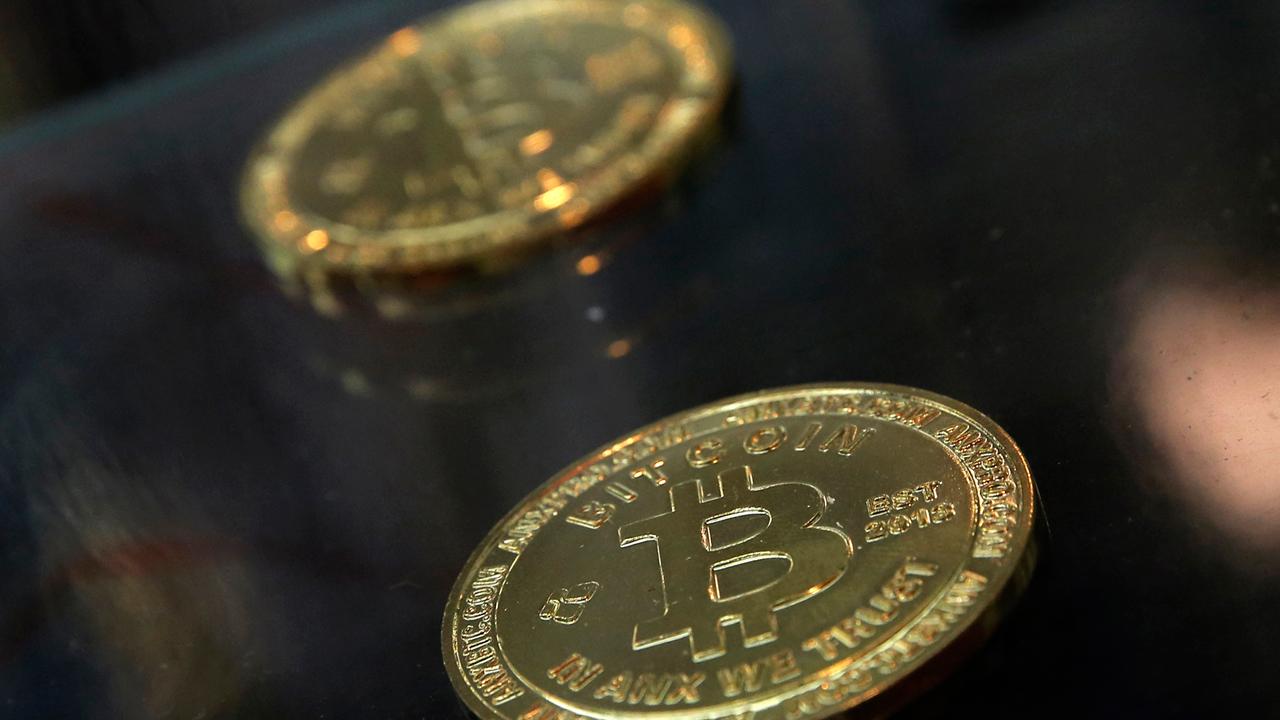 Chicago-based CME Group (NYSE:CME), launched bitcoin futures trading on Sunday, one week after its smaller crosstown rival Cboe.
Trading under the ticker "BTC," the contract that expires in January opened at $20,650, rising to $19,620—up $120 at 7 p.m. ET.
While reaching a high of $19,783 earlier Sunday, at the start of futures trading, 6 p.m. Eastern Time, bitcoin priced at $19,417, according to CoinDesk.
Cboe, the first exchange to launch bitcoin futures, saw more than 4,100 contracts exchanged on the first day of trading, however, volumes fell sharply, averaging just more than 1,600 contracts the rest of the week. In the first session, which closed on Dec. 11, some 20 trading firms "actively participated" in trading, the exchange said.
"Access into that market was a little difficult," Bobby Cho, head of trading at Cumberland Mining, a DRW company founded in 2014, told FOX Business, regarding the tapering volume. "There was a lot of excitement [with the Cboe launch], and with the CME there may be the same type of excitement, if not more. There's definitely more access into that market."
While gaining mass amounts of popularity as of late, its particularly high volatility—which Cho said has substantially declined over the past five years—has kept some investors and leaders of big banks from getting involved in the cryptocurrency. Perhaps most notably, JPMorgan Chase (NYSE:JPM) CEO Jamie Dimon called it a "fraud" while speaking at an investor conference in New York in September.
"The currency isn't going to work. You can't have a business where people can invent a currency out of thin air and think that people who are buying it are really smart," Dimon said, adding that if any of the company's traders were trading bitcoin, he "would fire them in a second, for two reasons: It is against our rules and they are stupid, and both are dangerous."
Berkshire Hathaway (NYSE:BRK.A) Chairman and CEO Warren Buffett said bitcoin could be a bubble that's getting ready to burst, while BlackRock (NYSE:BLK) CEO Larry Fink called the cryptocurrency an "index of money laundering," at a conference hosted by the Institute of International Finance in October.
However, TD Ameritrade on Friday said it will allow clients to trade bitcoin futures on the Cboe exchange, but not the CME.
Despite the reluctance of big banks to get involved with the cryptocurrency, Cho said they are still well-educated and well-versed on the subject.
"They're all ready to pull the trigger when that time comes. Bitcoin is a fundamentally different way of approaching value and how it's stored and managed," he said.
Concerns over the security of bitcoin still weigh on investors, banking firms and exchanges. Earlier this month, NiceHash, a mining exchange for the cryptocurrency's customers, said it lost more than $78 million worth of bitcoin after being attacked by hackers. Last year, more than $60 million worth of the cryptocurrency was stolen from one of the world's largest exchanges, Bitfinex. The largest hack happened in February 2014 when hackers stole about $450 million worth of bitcoin from Mt. Gox, a now-defunct Tokyo-based exchange, which handled 70% of bitcoin trades.
"The technology is extremely secure. No one has ever hacked bitcoin. You have service providers or apps that get built on top of that tech that get hacked. Bitcoin has worked perfectly fine processing transactions for the last eight years," Cho explained.
Bitcoin was created in 2009 by an unknown person or people using the name Satoshi Nakamoto. Transactions are made online and without the involvement of middlemen, or in the case of the currency, banks.