Biotech Investing: 3 Bold Predictions for 2017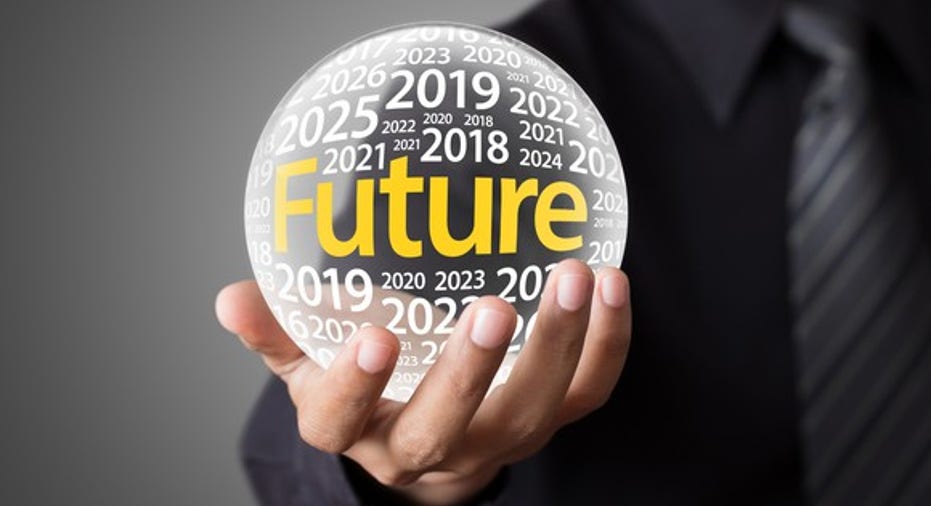 Making bold predictions actually isn't too hard to do. Having them come true is another story altogether. Nevertheless, a new year is now upon us, and I can't resist the urge to make a few bold predictions about the world of biotech investing in 2017. A handful of biotechs showed up in my crystal ball:Incyte (NASDAQ: INCY), Biogen (NASDAQ: BIIB), Biomarin (NASDAQ: BMRN), Gilead Sciences (NASDAQ: GILD), and Illumina (NASDAQ: ILMN). Here are my bold predictions for what's going to happen to these biotechs in the new year.
Image source: Getty Images.
Top acquisition favorites don't get bought
A few months ago, the good folks at investment bank Evercore ISI surveyed industry observers to find out which biotechs they thought were most likely to be acquired. Three companies came out on top: Incyte, Biogen, and Biomarin. I predict none of these three top acquisition favorites will actually get bought in 2017.
It wouldn't surprise me one bit if some larger company made a play for Incyte. The biotech's JAK inhibitor program is definitely attractive. However, my hunch is that Incyte's management and shareholders will demand a price tag higher than anyone is willing to pay.
Because of its market cap of over $60 billion, an acquisition of Biogen would require a megadeal. I don't think 2017 will be the year for megadeals. If President-elect Donald Trump gets his tax proposals enacted, big biotechs should have more cash on their hands beginning in 2018, which could change the dynamics then.
I suspect my prediction could be on the shakiest ground with Biomarin. The biotech's market cap isn't so high that it would scare off would-be acquirers. Biomarin also has a couple of promising new drugs on the verge of approval. Still, I'll stick to my guns: Biomarin will stay on its own for at least the next 12 months.
Gilead Sciences goes on a major buying spree
Just because industry observers' top acquisition picks won't get bought doesn't mean that I think there won't be plenty of acquisition activity this year. On the contrary, I predict that Gilead Sciences will go on a major buying spree, picking up not one, not two, but three smaller biotechs in 2017.
Gilead certainly possesses the cash and the cash flow to pull off multiple deals. It also has ample motivation to do so. With its hepatitis C franchise struggling and several painful clinical setbacks in 2016, the big biotech could use a boost.
Why do I think Gilead will buy several smaller biotechs? The company's management team knows that shareholders are anxiously awaiting an acquisition that will make an impact. However, my impression is that CEO John Milligan isn't convinced that a huge bet is worth the risk. This means that several smaller acquisitions, perhaps in the $1 billion to $5 billion range, would make more sense if my take is right.
Illumina roars back
Last year was a disaster for Illumina. Shares of the genomic-sequencing company sank close to 30% in 2016. A big part of the problem was that Illumina set expectations that it didn't meet. I predict that the company will roar back in 2017.
There are a couple of factors that should help Illumina rebound. First, the company appears to be on track to get its act together on forecasting quarterly results more accurately. A major project is in progress to accomplish this. I expect Illumina will set realistic forecasts that it can deliver on in the next several quarters.
Second, I think that Illumina will be able to largely overcome the headwinds experienced late last year related to changes in how the U.S. government funds projects. Around 35 HiSeq sequencing system sales that the company expected in the second half of 2016 were pushed back. lllumina might not get all of these sales this year, but my hunch is that it will score enough of them to give shareholders something to smile about again.
One more prediction
I also have one final not-so-bold prediction: Biotech stocks in general will enjoy better performance in 2017 than they did 2016. The biggest anchor for the industry last year was the worry of political changes that restricting the ability of biotechs to price their drugs. I don't expect this threat to totally go away this year, but it probably won't be as significant of a concern as it was in 2016.
If I'm right, 2017 will be more about what biotechs actually do. Climbing sales for Jakafi should drive Incyte's earnings -- and its stock -- higher. Biogen should enjoy a successful launch of Spinraza. Biomarin should launch its promising rare-disease drugs. Gilead should use its cash to rejuvenate its stock. Illumina should ride the wave of precision medicine's need for genomic sequencing.
The thing about bold predictions is that most of them don't come true. We'll know in another 12 months if the ones I have made prove to be exceptions.
10 stocks we like better thanWal-MartWhen investing geniuses David and TomGardner have a stock tip, it can pay to listen. After all, the newsletter theyhave run for over a decade, the Motley Fool Stock Advisor, has tripled the market.*
David and Tomjust revealed what they believe are theten best stocksfor investors to buy right now... and Wal-Mart wasn't one of them! That's right -- theythink these 10 stocks are even better buys.
Click hereto learn about these picks!
*StockAdvisor returns as of December 12, 2016The author(s) may have a position in any stocks mentioned.
Keith Speights owns shares of Gilead Sciences. The Motley Fool owns shares of and recommends Biogen, Gilead Sciences, and Illumina. The Motley Fool recommends BioMarin Pharmaceutical. The Motley Fool has a disclosure policy.