Billionaires' Worst Healthcare Stock Picks for 2017 (So Far)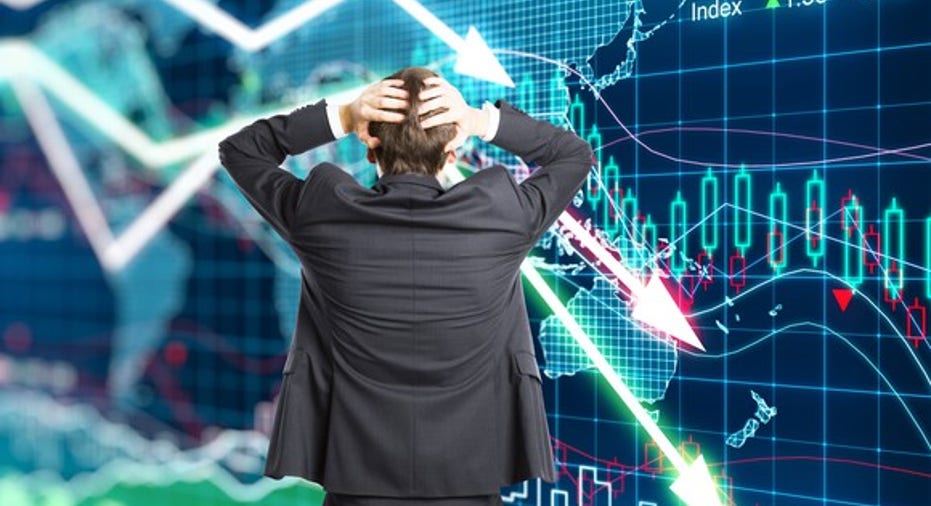 Even billionaire investors don't have perfect track records.
Several of the wealthiest investors have seen some of their healthcare stock picks perform especially poorly in the first three months of this year. Here's why Endo International (NASDAQ: ENDP), Genesis Healthcare (NYSE: GEN), AMAG Pharmaceuticals (NASDAQ: AMAG), andMannKind (NASDAQ: MNKD)make the list as billionaires' worst healthcare stock picks for 2017 so far.
Image source: Getty Images.
Endo International
Two billionaire investors have lost money on their holdings of Endo International this year: Bridgewater Associates' Ray Dalio and Renaissance Technologies' James Simons. Shares of Endo are down nearly 40% year to date.
Endo's woes stem from major concerns about the opioid epidemic in the U.S. An advisory committee of the Food and Drug Administration (FDA) recently voted that the benefits of Endo's pain drug Opana ER no longer outweigh the risks of taking the drug.
What happens next will be critical for Endo. It's possible that the FDA will require Opana ER to be withdrawn from the market. However, the agency could also decide to allow the drug toremain on the market but with additional restrictions to mitigate risks.
Genesis Healthcare
Paul Tudor Jones and his Tudor Investment Corporation have liked Genesis Healthcare in the past. However, the long-term and post-acute care (LTPAC) provider's stock has sank nearly 40% so far in 2017.
The problem for Genesis is that both revenue and adjusted earnings have fallen. Genesis reported that admissions dropped in the fourth quarter of 2016. The company also was hurt by reduced funding in Texas.
Genesis operates in a challenging market. Medicaid reimbursement growth isn't keeping up with increased staffing costs. The company has been divesting some assets to streamline in light of the LTPAC market headwinds.
AMAG Pharmaceuticals
Jones has also experienced a tough 2017 with his fund's position in AMAG Pharmaceuticals. The biotech's stock is down around 35% so far this year.
AMAG's problems started in January when the company announced its fourth-quarter financial results and expectations for 2017. AMAG's outlook for this year wasn't as good as Wall Street analysts hoped. Zacks and Raymond James downgraded the stock.
More disappointing news came in February. AMAG reported mixed top-line results from a study of Makena, a hormone used to lower the risk of premature birth. Wall Street again reacted negatively, with Guggenheim lowering its price target for AMAG stock.
MannKind
Another healthcare pick by Jones has also had a rough stretch in the first quarter of 2017. MannKind's share price is down more than 30% year to date.
MannKind faces the challenge of marketing its inhaled insulin product, Afrezza, all on its own after its partner, Sanofi (NYSE: SNY), threw in the towel early last year. The small biotech encountered problems using a third-party sales force and had to change its strategy after disappointing results in 2016.
A favorable financial settlement with Sanofi provided much-needed cash for MannKind to beef up its internal sales team. The company is also increasing its marketing efforts for Afrezza in hopes of jump-starting sales.
Most likely to still pay off
Any of these healthcare stocks could rebound. My hunch is that AMAG might be the most likely to still pay off for Jones. Despite the recent disappointments, the biotech should still see success over the long run with Makena and its other products.
10 stocks we like better than AMAG PharmaceuticalsWhen investing geniuses David and Tom Gardner have a stock tip, it can pay to listen. After all, the newsletter they have run for over a decade, Motley Fool Stock Advisor, has tripled the market.*
David and Tom just revealed what they believe are the 10 best stocks for investors to buy right now... and AMAG Pharmaceuticals wasn't one of them! That's right -- they think these 10 stocks are even better buys.
Click here to learn about these picks!
*Stock Advisor returns as of February 6, 2017
Keith Speights has no position in any stocks mentioned. The Motley Fool has no position in any of the stocks mentioned. The Motley Fool has a disclosure policy.