Billionaires Bet Big on TerraForm Power Inc.'s Recovery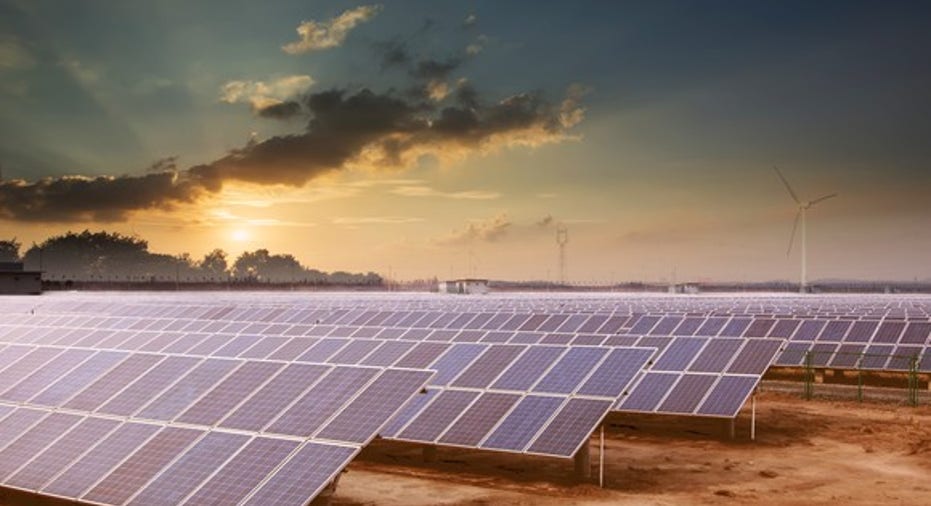 Image source: Getty Images.
Shares of TerraForm Power Inc. jumped last week when it was revealed that Brookfield Asset Management has bought nearly 11.1 million Class A shares, entered a swap agreement to potentially buy another 11.6 million Class A shares, and expressed interest in buying SunEdison's Class B shares.
This follows months of billionaires David Einhorn and David Tepper, as well as BlueMountain Capital, building positions in the yieldco. Could brighter days finally be on the horizon?
What Brookfield's interest means
There are now four major hedge funds that have built a position in TerraForm Power, and based on the 80 million Class A shares (and 60.4 million Class B shares) outstanding at the last quarterly report, they control a lot of the company.
| Hedge Fund | Class A Shares Owned |
| --- | --- |
| Brookfield Asset Management | 11.1 million shares |
| Appaloosa Management | 8.7 million shares |
| Greenlight Capital | 2.9 million shares |
| BlueMountain Capital | 9.2 million shares |
Data source: Fund filings.
If Brookfield's swap agreement results in buying another 11.6 million shares, the combined funds will control 54% of the Class A shares outstanding. Also, an acquisition of SunEdison's Class B shares out of bankruptcy could be a game changer.
Stability is what's needed in TerraForm Power
The biggest reason TerraForm Power's dividend yield has ballooned to 12.8% is that there's so much uncertainty about the company's future. Its ties to SunEdison could leave up to 10 project-level financing deals in default, and it's possible that, without reprieve from bondholders, the company could be dragged into bankruptcy.
But the underlying assets in TerraForm Power still have value, and if a strong entity bought the company, it could negotiate a reasonable restructuring of debt and simply generate cash flow.
That could be a way hedge funds are looking at TerraForm Power today, especially if they gain enough power to cause real change at the company. With SunEdison in bankruptcy, maybe it'll release control of the yieldco and let hedge funds run it.
Is this a reason to buy?
While I wouldn't buy a stock simply because hedge funds are in it (see Greenlight Capital riding SunEdison all the way into bankruptcy), I do think this is a bullish sign for TerraForm Power. If it can avoid default on its debt, SunEdison's bankruptcy may lead to a better corporate governance structure and a rising stock long term.
Though it may be time to start adding shares, this is still a high-risk investment and hedge funds may have hedges or other positions that protect them from potential losses. So, I wouldn't get carried away betting on TerraForm Power, because there are many questions to answer before it becomes an industry-leading yieldco again.
The article Billionaires Bet Big on TerraForm Power Inc.'s Recovery originally appeared on Fool.com.
Travis Hoium has no position in any stocks mentioned. The Motley Fool has no position in any of the stocks mentioned. Try any of our Foolish newsletter services free for 30 days. We Fools may not all hold the same opinions, but we all believe that considering a diverse range of insights makes us better investors. The Motley Fool has a disclosure policy.
Copyright 1995 - 2016 The Motley Fool, LLC. All rights reserved. The Motley Fool has a disclosure policy.