Billionaire Elon Musk's SpaceX to Attempt Rocket Landing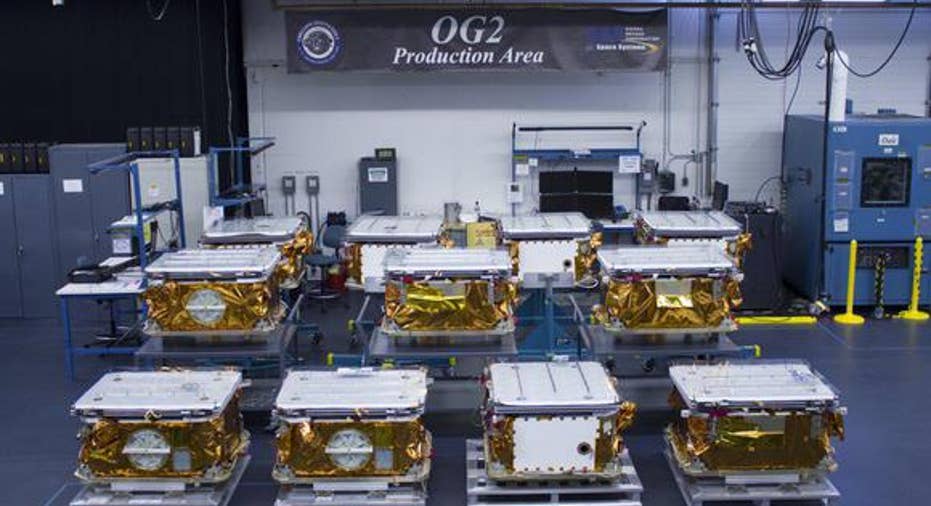 Billionaire Elon Musk's SpaceX made not-so-pretty headlines in June. The company's Falcon 9 exploded with supplies for the International Space Station onboard. But the private space company, which was recently awarded a contract to ferry NASA astronauts to and from the International Space Station beginning in 2017, is ready to go at it again.
Falcon 9. Image source: SpaceX.
SpaceX to put new Falcon 9 to the test Liftoff is scheduled to take place "about three days" after a Dec. 16 static fire for the Falcon 9 at Cape Canaveral, Fla., according to a Dec. 10 tweet from Elon Musk.
The Falcon 9, which is upgraded with improved Merlin 1D engines, sporting approximately 30% more power, will carry 11 of Sierra Nevada Corporation's ORBCOMM Generation 2, or OG2, satellites, into lower Earth orbit.
OG2 Satellites. Image source: Sierra Nevada Corporation.
For SpaceX -- and even for the entire space industry -- a successful completion of this mission would be nothing short of monumental. Beyond the valuable and heavy cargo onboard, what really makes this mission stand out is that SpaceX is planning to land the Falcon 9 v1.1 Full Thrust on solid ground in Cape Canaveral.
This isn't the company's first landing attempt, though it is its first attempt on solid ground. Until now, SpaceX has tried to land the Falcon 9 on a barge in the middle of the Atlantic.
Will SpaceX succeed this time?In SpaceX's first attempt to land the Falcon 9 after a mission, which was in January, the rocket prematurely ran out of the hydraulic fluid used to steer the fins controlling the decent. This caused the rocket to land on the barge at about a 45-degree angle.
The company made a second attempt in April -- this time coming very close to a successful landing. While the controlled descent was no longer a problem, SpaceX said a valve controlling the rocket's engine thrust "temporarily stopped responding to commands as quickly as it should have":
Ahead og its December launch, SpaceX has applied lessons from its previous landing attempts and is deploying its best technology, hoping to land successfully this time around.
SpaceX's decision to attempt to land the Falcon 9 on solid ground as opposed to on a barge follows the recent successful rocket landing of billionaire Jeff Bezos' private space company's rocket, New Shepard, which also occurred on solid ground. Notably, however, SpaceX's Falcon 9 landing would mark a much bigger milestone for spaceflight than Blue Origin's New Shepard landing. The two rockets are on very different levels: SpaceX's Falcon 9 takes payloads into lower Earth orbit, while the New Shepard rocket is only designed to take passengers into sub-orbital space.
Developing reusable rockets is central to SpaceX's long-term vision, as reusable rockets would dramatically reduce industry costs. But successfully landing its rockets is only the first step to making its rockets reusable; SpaceX will need to analyze used rockets to be able to better design them to handle the stress incurred during a mission.
The article Billionaire Elon Musk's SpaceX to Attempt Rocket Landing originally appeared on Fool.com.
Try any of our Foolish newsletter services free for 30 days. We Fools may not all hold the same opinions, but we all believe that considering a diverse range of insights makes us better investors. The Motley Fool has a disclosure policy.
Copyright 1995 - 2015 The Motley Fool, LLC. All rights reserved. The Motley Fool has a disclosure policy.