Big costs for little ones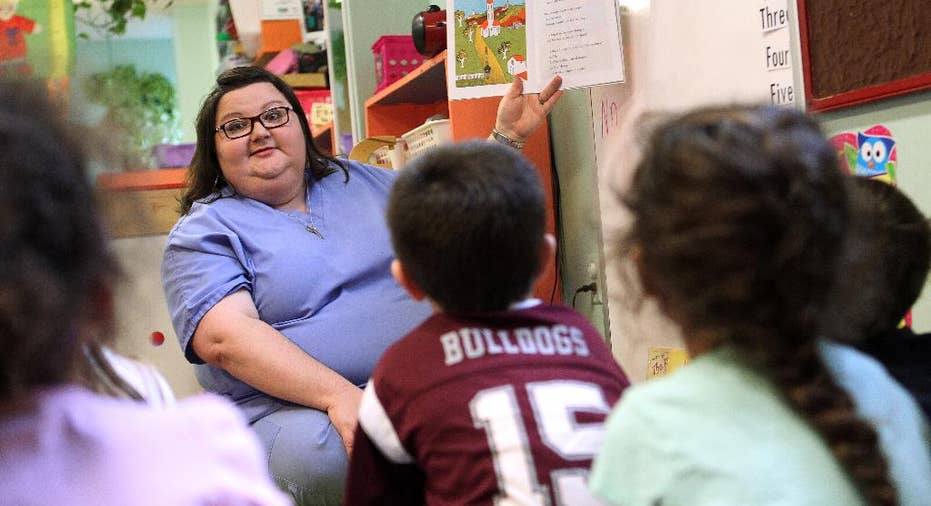 Child care is a major expense for many American families and can be difficult to manage.
The cost varies widely across the country, but the Child Care Aware of America organization found that it can run as high as $17,062 annually for an infant and $12,781 for a four-year old. That often exceeds the cost of housing, transportation or food. It even rivals what the average family pays for one year of college tuition.
Here are some tips to help:
DO RESEARCH: It can take time to find affordable child care that is a good fit, so start early. Ask other parents, look online and call around town to get a sense of what it will cost. Spots tend to go quickly, so start early to ensure you aren't stuck with your last — or most expensive — choice.
ESTABLISH A BUDGET: Look at your household expenses and what you can afford. If you need to make cuts, start as soon as possible to get in the habit of spending less.
Katie Bugbee of Care.com, an online service for finding babysitters and other services, says that ideally these cuts come from discretionary spending like dinners out or vacations, rather than savings or other necessities. She suggests laying out the cost for your ideal scenario and other options, then figuring out what needs to be done to make each choice feasible.
BE CREATIVE: Child care is not limited solely to day care centers. You may be able to get help from family, a nanny or an au pair at a better rate. You could also consider sharing a nanny with another family to cut your costs. Or maybe you and your partner alter your schedules to reduce how many days of care you need. And look into whether your employer has any daycare deals — onsite or off.
LOOK FOR HELP: There are a number of financial assistance programs to help low-income, military and student families. Some providers may offer a sliding fee scale, setting a fee based on your income. If you have multiple children, look for a sibling discount. For more details on some of the assistance programs, visit childcareaware.org.
SIGN UP FOR AN FSA: If your employer offers the option, sign up for a flexible spending account to set aside pre-tax money for child care. You can save up to $5,000 to cover expenses for daycare, preschool and even some day camps so you can go to work.
THINK BEFORE YOU QUIT: While many parents may look at the total cost for child care versus their take-home pay and wonder why they bother, don't quit immediately. The Center for American Progress has a calculator that estimates potential losses at https://interactives.americanprogress.org/childcarecosts .
You may find that leaving the workforce could hurt your employability and long-term income, Bugbee said.