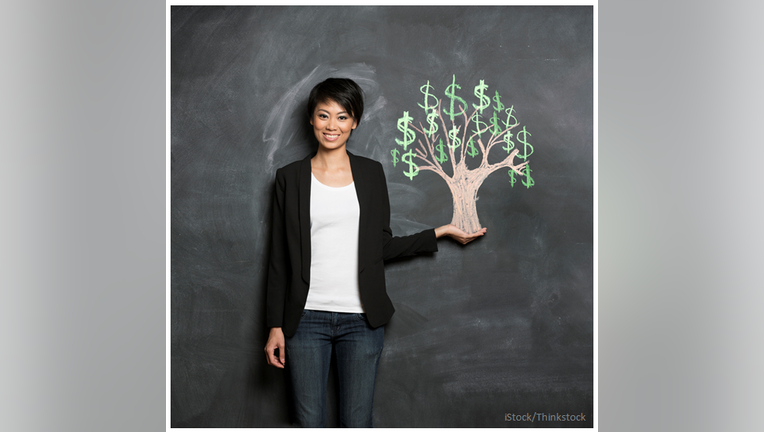 Image source: iStock/Thinkstock.
When savvy investors hunt for great dividend stocks, one of the first things they look at is the dividend yield, which expresses a stock's annual dividend payout as a percentage of its stock price.
With this in mind, I drew up the table below, which ranks the nation's biggest banks by dividend yield. As you can see, the list is topped by BB&T , Fifth Third Bancorp , Wells Fargo , and Regions Financial , all of which have dividend yields that exceed 3%.
Data source: YCharts.com.
To be clear, the dividend yield is only a starting point in the analysis of finding great dividend stocks. Just as important as the size of the yield, for instance, is the reason behind its magnitude. Generally speaking, higher yields tend to communicate higher risk. On top of this, a stock's yield could be elevated simply because its share price has plummeted.
A look at the dividend yield formula bears this out, as it's calculated by dividing a stock's dividend per share by its share price. The lower the latter, the higher the yield, and vice versa.
In this case, however, there's little reason to think these four banks' dividend yields are high because of lagging share prices. Compared to their respective 52-week highs, for instance, the 16 bank stocks in the table above are down by an average of 24.8%. By contrast, the average drop for BB&T, Fifth Third, Wells Fargo, and Regions Financial is 23.2%. In fact, Regions Financial is the only one of the four that has underperformed the larger group relative to its recent high, off by 28.4%.
The explanation for these four banks' higher yields seems to derive instead from the fact that they pay out a larger share of their earnings each year via dividends than their counterparts. This is measured by the dividend payout ratio, which divides a bank's annual dividend per share by its earnings per share.
The average payout ratio of the 16 banks is 29%. By contrast, the average among BB&T, Fifth Third, Wells Fargo, and Regions Financial is 37%. BB&T, in fact, leads all major banks with a payout ratio of 45%. The next largest is Wells Fargo.
The takeaway for investors is twofold. First, if you're looking for a bank stock with a substantial yield right now, then BB&T and Wells Fargo are probably your best bets. Not only do their stocks yield in excess of 3%, but they are also well-run banks. Second, if you're looking instead for banks that offer the most potential dividend increases in the future, then you'll probably want to look at the banks on the bottom of the list, which both yield less and pay out less than those at the top.
The article Big Bank Stocks: Ranked by Dividend Yield originally appeared on Fool.com.
John Maxfield owns shares of Wells Fargo. The Motley Fool owns shares of and recommends Wells Fargo. The Motley Fool has the following options: short May 2016 $52 puts on Wells Fargo. Try any of our Foolish newsletter services free for 30 days. We Fools may not all hold the same opinions, but we all believe that considering a diverse range of insights makes us better investors. The Motley Fool has a disclosure policy.
Copyright 1995 - 2016 The Motley Fool, LLC. All rights reserved. The Motley Fool has a disclosure policy.