Betting Big on Automotive Chips: NXP Semiconductors NV's Q1 Results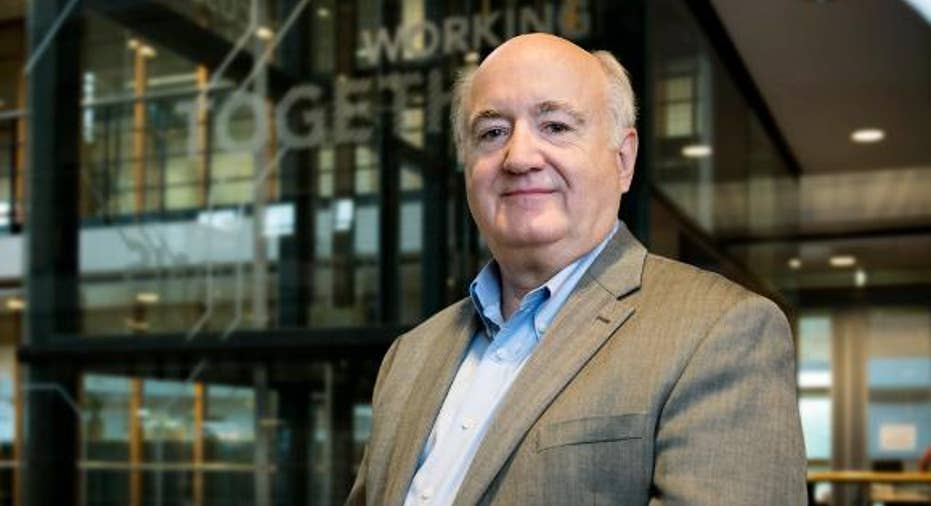 Image source: NXP.
Security and communications semiconductor maker NXP Semiconductors reported first-quarter 2016 results on Monday night after the close of after-hours trading. Investors approached this release with some caution: NXP shares traded 1.2% lower in the regular Monday session, and then fell another 1.3% in extended trading. Here's how the quarter measured up.
NXP's Q1 results: The raw numbers
| | Q1 2016 Actuals | Q1 2015 Actuals | Growth (YOY) |
| --- | --- | --- | --- |
| Revenue | $2.22 billion | $1.47 billion | 52% |
| Adjusted net income attributable to shareholders | $401 million | $328 million | 22% |
| Adjusted EPS | $1.14 | $1.35 | -15.6% |
Data source: NXP. Using adjusted figures rather than standard GAAP, because they account for merger-related effects not related to ordinary operations.
What happened with NXP this quarter? This was the first full quarter reported after the closing of a $12 billion merger with Texas-based rival Freescale Semiconductor. As such, it's NXP's first chance to show investors how well the business combination is working out in practice.
Three months ago, NXP's management set the midpoint of its first-quarter guidance for adjusted earnings at $1.10 per share. The revenue target stood at $2.2 billion. The company exceeded both of these targets by modest margins.
The strong earnings sprang from a high-end product mix and early onset of merger-fueled cost synergies.
In particular, sales in the automotive products segment hit $805 million, or $5 million above the midpoint of management guidance. That's an indication that Freescale's automotive expertise is translating into NXP success, as quickly as planned or better.
Looking ahead, the company issued detailed second-quarter guidance ranges.
The company sees sales rising 5% sequentially, landing at $2.30 billion. Comparing the target to NXP and Freescale figures from the year-ago period, this would be a year-over-year revenue decline of roughly 10%, much like the first quarter.
Adjusted earnings should land near $1.35 per share. Getting there would amount to a 6% drop from the $1.44 per share NXP reported in Q2 of 2015.
Non-GAAP gross margins should sit right at 50%, in line with first-quarter margins.
NXP CEO Rick Clemmer. Image source: NXP.
What management had to say In press statements, CEO Rick Clemmer focused on the progress of NXP's merger process. The integration is reportedly going well, with no major snags to report.
"Our major accomplishments include the integration of our customer facing teams, clear alignment within our internal product development groups, and very positive progress on the integration of our operations and supply organizations," Clemmer said. "Customer response to the merger continues to be outstanding."
On a larger scale, however, Clemmer also outlined some rough waters for the semiconductor industry as a whole.
"Our year on year revenue trends reflect the semiconductor industry weakness that accelerated throughout the second half of 2015, and affected both NXP and Freescale," he said. "On a comparable basis, revenue was down approximately 11 percent year on year. We believe we have begun to see incremental positive trends in a number of our businesses, with comparable sequential revenue up approximately two percent into the first quarter."
The industry headwinds should fade over the next few quarters, in Clemmer's opinion, but customer demand continues to run soft until then.
Looking ahead This is a snapshot of a company in transition. With Freescale under its wing, NXP now generates nearly half of its revenues from the automotive division, and no other segment comes close. That's a drastic shift from the same quarter in 2015, where each of NXP's five product categories produced roughly equal sales.
The company's all-in automotive focus is off to a strong start, as shown in that segment's solid sales and Clemmer's optimistic comments.
The article Betting Big on Automotive Chips: NXP Semiconductors NV's Q1 Results originally appeared on Fool.com.
Anders Bylund has no position in any stocks mentioned. The Motley Fool owns shares of and recommends NXP Semiconductors. Try any of our Foolish newsletter services free for 30 days. We Fools may not all hold the same opinions, but we all believe that considering a diverse range of insights makes us better investors. The Motley Fool has a disclosure policy.
Copyright 1995 - 2016 The Motley Fool, LLC. All rights reserved. The Motley Fool has a disclosure policy.