Better Silver Stock: Coeur Mining Inc or First Majestic Silver Corp?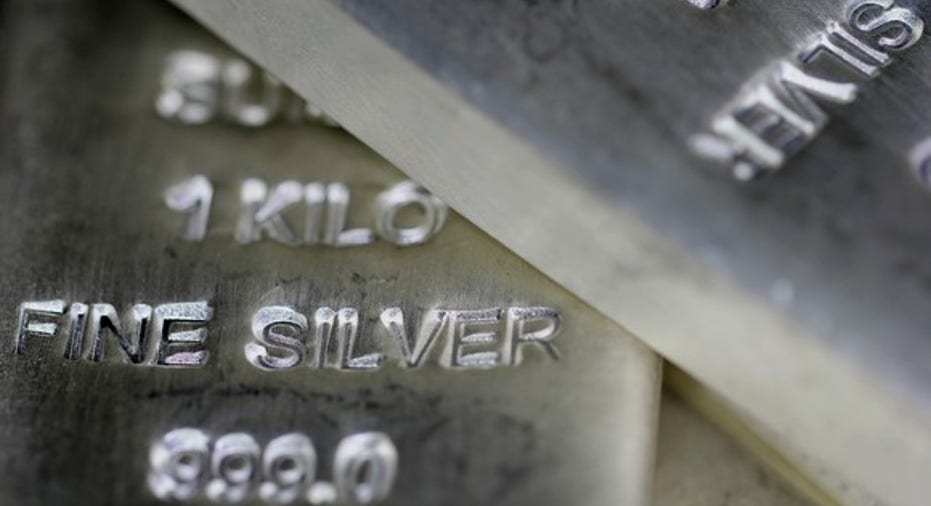 Image source: Getty Images.
The price of silver rallied sharply last year due to increasing concerns about the global economy. This rally sent silver stocks soaring as investors flocked to the sector to get in on some of the action. While prices for both silver and silver mining stocks have cooled off a bit more recently, that has not entirely chilled investor interest in silver-focused stocks First Majestic Silver (NYSE: AG) and Coeur Mining (NYSE: CDE). For those trying to decide which one to buy, here is a closer look at the metrics that matter.
Battle of the balance sheets
One thing mining companies have learned over the past few years is the importance of having a strong balance sheet to weather the volatility of precious metal prices.
Here's how these two miners stack up:
| Company | Total Assets | Cash and Equivalents | Total Long-Term Debt | Leverage (Debt Cash/Total Assets) |
| --- | --- | --- | --- | --- |
| First Majestic Silver | $857.7 million | $122.5 million | $34.6 million | -10% |
| Coeur Mining | $1.4 billion | $222.5 million | $389.2 million | 12% |
Data source: First Majestic Silver and Coeur Mining.
With more cash than debt, First Majestic Silver has as pristine a balance sheet as an investorwill find in the mining space. Further, thanks to rising production and silver prices, along with falling costs, First Majestic Silver's balance sheet has gotten even better in the past year because it has grown its cash position. Last quarter, for example, the company generated $14.3 million in excess cash flow even though it increased capex spending by 108% from just the prior quarter to $20.7 million as part of its plan to expand underground development and exploration in the second half of 2016.
Coeur Mining also has a solid balance sheet, due to a significant improvement over the past year. While Coeur Mining's ability to generate excess cash flow thanks to rising silver prices and falling costs has contributed, the bulk came from a $200 million at-the-market stock offering. These factors combined to push the company's leverage ratio down from a concerning 5.7 times debt-to-EBITDA in 2015 to just 2.0 times at the end of last quarter. Further, when accounting for cash on the balance sheet, its adjusted debt-to-EBITDA ratio is a mere 0.9 times.
That said, despite Coeur Mining's improvement, First Majestic Silver clearly has the better balance sheet between the two.
Digging into their portfolios
Not only do both companies have strong balance sheets, but each owns a solid portfolio of mining assets. In Coeur Mining's case, it owns five precious metals mines in the Americas, including one each in Mexico and Bolivia, with the other three in the U.S. In addition to that, it controls a non-operated interest in an Australian mine as well as a royalty interest in Ecuador. This diversification should help the company better withstand issues that might arise at one mine or in one country.
Here's a quick snapshot at what it expected from these mines last year:
| Metric | 2016 Guidance |
| --- | --- |
| Silver production | 14.4 to 15.7 million ounces |
| Gold production | 333,000 to 355,000 ounces |
| Silver equivalent production | 34.4 to 37 million ounces |
| All-in sustaining cost | $14.25 to $14.75 per silver equivalent ounce |
Data source: Coeur Mining.
Contrast this diversification with First Majestic Silver, which focuses on one metal (silver) and one country (Mexico). Overall, the company operates six mines in Mexico.
Here's what it expected from those mines last year:
| Metric | 2016 Guidance |
| --- | --- |
| Silver production | 10.7 to 11.9 million ounces |
| Silver equivalent production | 16.8 to 18.7 million ounces |
| All-in sustaining cost | $11.50 to $12.35 per silver equivalent ounce |
Data source: First Majestic Silver.
While these companies operate roughly the same number of mines, Coeur's production is nearly double that of First Majestic. Further, more than half of Coeur's production is gold whereas roughly 69% of First Majestic's output is silver.
For investors that want a purer focus on silver, First Majestic clearly offers that. However, the diversification of Coeur Mining reduces an investor's geopolitical risk while increasing their exposure to gold. In my opinion, those factors give Coeur the better portfolio.
Image source: Getty Images.
A look at the upside
The biggest difference between these two silver miners is their growth potential. First Majestic Silver has a well-defined goal to increase its annual production to more than 20 millionounces of silver over the next three to five years. The company has several short and long-term projects under way to get it to that goal. In the short-term, the company is expecting to start construction on a roasting circuit at its La Encantada mine this year to reprocess old tailings, which will add 1.5 million ounces of production per year. In addition to that, the company has two development projects under way, La Luz and Plomoas, which have the potential to add substantial annual production.
Coeur Mining, on the other hand, doesn't have quite the same development pipeline. Instead, the majority of the company's growth will come from expansions across its existing mines. While these projects should deliver steady growth, the company does not currently plan to nearly double its silver production in five years like First Majestic.
Investor takeaway
Both companies offer silver investors plenty to like. However, there is more to like at First Majestic Silver because it has a debt-free balance sheet and a clear plan to almost double its silver production in five years. Those factors, in my opinion, make it the better buy between the two.
10 stocks we like better than First Majestic Silver When investing geniuses David and Tom Gardner have a stock tip, it can pay to listen. After all, the newsletter they have run for over a decade, Motley Fool Stock Advisor, has tripled the market.*
David and Tom just revealed what they believe are the 10 best stocks for investors to buy right now... and First Majestic Silver wasn't one of them! That's right -- they think these 10 stocks are even better buys.
Click here to learn about these picks!
*Stock Advisor returns as of January 4, 2017
Matt DiLallo has no position in any stocks mentioned. The Motley Fool has no position in any of the stocks mentioned. The Motley Fool has a disclosure policy.