Better Investment Over the Next 10 Years: Railroads, Trucking, or Airlines?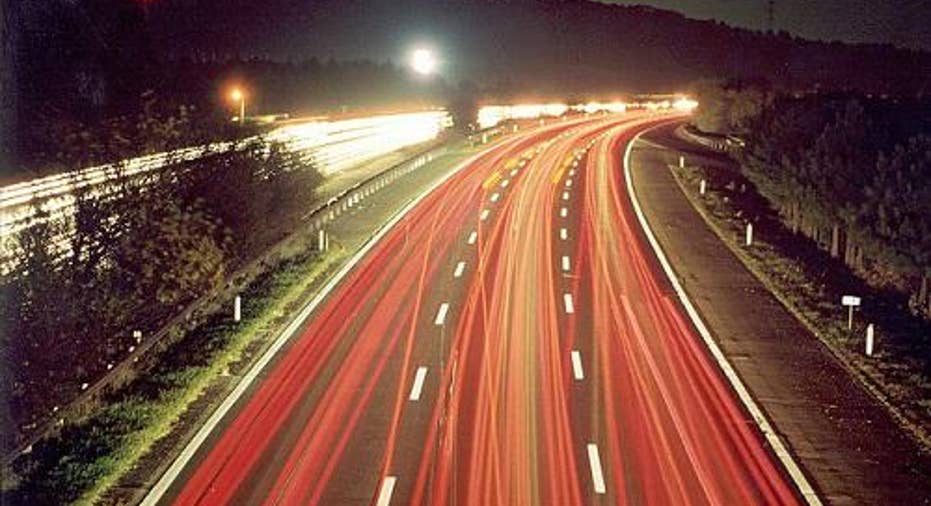 Image source:M@rioMvia Flickr.
When you think of industrials, chances are your first thoughts are of heavy machinery and factories rather than planes and trucks. The machinery, however, is of little use until it's transported to the end user. And that's why the transportation sector railroads, airlines, and trucking -- plays such a critical role in an economy's growth, even acting as a key indicator of economic activity.
While the importance of the transportation sector cannot be understated, each of the three industries mentioned above has distinct weaknesses, strengths, and opportunities. So we asked three of our contributors to weigh in on which industry they think is worth your money over the next 10 years. Here's what they said.
Jason HallThe airline industry has had a lot of great performances over the past half-decade, but historically, it's been an awful investment. Warren Buffett said it best:
Now could be the worsttime to invest inairline stocks. After all, the growth in the industry will come to a close at some point in the near future, and a bloody reversion to the mean seems likely. Trucking is a similar thin-margin, low-barrier-to-entry business, though not quite as historically ugly.
Railroads are capital-intensive, but few industries have higher barriers to entry. Furthermore, railroads are the arteries of commerce, connecting ports, factories, and farmlands to markets for their products, producing sizable and consistent cash flows.
The best investment in railroad is Canadian National Railway. Its stock is down 23% over the past year, largely due to the impact of weak oil, coal, and iron shipments. However, CN is one of the best-run railroads, and it has managed to keep profits flat even as shipments have declined.
Looking ahead a decade, CN is setting itself up for great results, connecting itself to several major U.S. Gulf Coast ports that will see significant traffic growth from Asia with the Panama Canal expansion.
Patient, long-term investors would do well to consider this top railroad operator before looking at any airline or trucking company.
Neha ChamariaRailroads might be the "arteries of commerce," as Jason points out, but trucking is no less crucial.While railroads are preferred for long-distance shipments, trucking facilitates point-to-point delivery -- a critical component of intermodal transportation. That explains why trucking is such a big industry: Trucks move nearly 70% of the freight tonnage in the U.S., and trucking revenue crossed $700 billion for the first time last year. So you can't go wrong investing in an industry that virtually runs the economy.
Image source: PACCAR.
There are several ways to invest in trucking. On one hand, you have truck manufacturers like PACCAR , which owns big, trusted brands like Peterbilt, Kenworth, and DAF. PACCAR is a rapidly growing company with solid financials, having generated record revenue and its second-best net income in 2014.
On the other hand, you have freight trucking giants like United Parcel Service , the king of parcel delivery (that's where intermodal comes into the picture). UPS is well-poised to ride the e-commerce wave in coming years thanks to its massive fleet size and distribution network, which give it an edge over rivals likeFedEx.
Or you can choose among the suppliers to the trucking industry, like Cummins , a leading manufacturer of engines and components, with more than one-third of the heavy-duty and nearly three-quarters of the medium-duty truck markets in North America under its belt. Two catalysts should fuel Cummins' growth in the future: stricter global emission regulations (the company is a leading innovator of clean, fuel-efficient engines) and increased adoption of natural gas (Cummins already has a strong presence in the alternative-fuel market).
Overall, trucking's significance to the economy makes it a smart investment choice for the next decade.
Dan CaplingerThe airline industry has taken off in recent years, defying its long-term reputation for destroying wealth. After waves of cutthroat competitive practices that left most of the major carriers in the business having to resort to bankruptcy protection, airlines finally figured out that a combination of new revenue-enhancing initiatives and consolidation to create a smaller number of larger players in the industry would produce better results. Those efforts have helpedDelta Air Lines,American Airlines Group, andUnited Continental Holdings join perennially profitableSouthwest Airlines with huge bottom-line success, and their stock prices have already soared in response to more favorable long-term prospects.
Right now, airlines enjoy rock-bottom fuel costs that aren't likely to last over the next 10 years. Yet smart capital expenditures to buy more efficient aircraft will pay off with long-term operating-cost savings. More broadly, the change in thinking among customers that has allowed Delta, United, and American to collect baggage fees, revenue for onboard food options, and money from Wi-Fi-hungry flyers has also made it easier for airlines to consider future moves to boost their results.
With the potential for a global economic turnaround, the next decade could be brighter than ever for airline stocks.
The article Better Investment Over the Next 10 Years: Railroads, Trucking, or Airlines? originally appeared on Fool.com.
Dan Caplinger has no position in any stocks mentioned. Jason Hall has no position in any stocks mentioned. Neha Chamaria has no position in any stocks mentioned. The Motley Fool owns shares of and recommends Canadian National Railway, Cummins, and Paccar. The Motley Fool has the following options: long January 2017 $35 calls on American Airlines Group. The Motley Fool recommends FedEx and United Parcel Service. Try any of our Foolish newsletter services free for 30 days. We Fools may not all hold the same opinions, but we all believe that considering a diverse range of insights makes us better investors. The Motley Fool has a disclosure policy.
Copyright 1995 - 2015 The Motley Fool, LLC. All rights reserved. The Motley Fool has a disclosure policy.