Better Dividend Stock: Wal-Mart vs. Target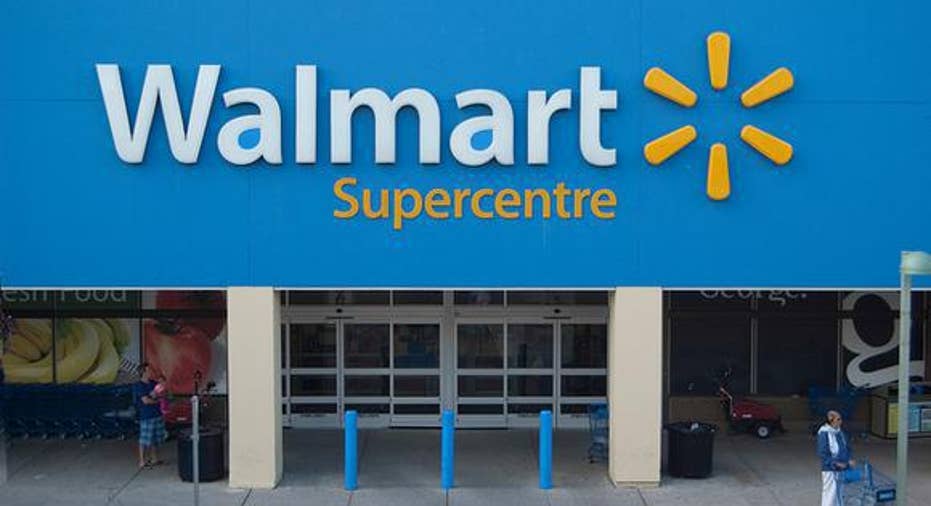 Wal-Mart and Target are among the biggest and most powerful retailers in the world, and the two companies are remarkably solid choices for dividend investors. But which one is a better investment right now?
Two solid dividend stocksBoth Wal-Mart and Target offer truly spectacular trajectories of dividend growth over the long term: Each has increased its dividends every year for more than four decades. This says a lot about these companies and their underlying fundamental strengths, since it takes a solid business producing dependable cash flows year after year to continue increasing dividends under all kinds of economic conditions.
IMAGE SOURCE: MOTLEY FOOL.
Wal-Mart paid its first dividend in 1974, and the company has raised dividend every year since then. Target started paying dividends in 1967, and the company has kept paying them for 194 consecutive quarters. After raising its dividend again in June 2015, Target has 44 years ofuninterrupted dividend growth under its belt.
In terms of dividend payout ratios, both are on safe ground. Wal-Mart's ratio is around 48% of earnings forecasts for the fiscal year ending in January 2017. Target has a dividend payout ratio in the neighborhood of 43% of forecast earnings. So they are both well-positioned to continue increasing dividends in the future.
The similarities don't end there. Wal-Mart stock is paying a dividend yield around 3% at current prices, while Target is not too far behind with a dividend yield of 2.8%.
Target offers superior dividend growthTarget, though, is materially beating Wal-Mart in terms of dividend growth lately. In June 2015, Target raised its payout by a succulent 7.7%. Wal-Mart, on the other hand, recently announced a dividend increase of only 2% for fiscal 2017. When looking at dividend increases over the last five years, Target is downright crushing Wal-Mart.
WMT Dividend data by YCharts
The main reason Target has been more aggressive in terms of dividend hikes is that it's also doing much better on the revenue growth front, especially in the important e-commerce segment.
Target announced a 1.9% increase in comparable-store sales last quarter, driven by a big jump of 34% in online revenue. This is materially better than the 0.6% increase in comparable-store sales reported by Wal-Mart in the U.S., especially since Wal-Mart registered a lackluster constant-currency increase in e-commerce sales of only 8% last quarter.
Target is also clearly outperforming when it comes to earnings. It reported adjusted earnings per share of $4.69 last fiscal year, an increase of 11.3%. Wal-Mart, on the other hand, is reporting declining earnings due to currency headwinds and compressing profit margins.
IMAGE SOURCE: MOTLEY FOOL.
Even worse, Wal-Mart management is predicting that fiscal 2017 will be another challenging year for the company. Sales are forecast to remain relatively flat, while earnings per share are expected to decline by between 6% and 12%, which will clearly put more pressure on dividend growth. Target is expecting a much healthier performance over the coming fiscal year: Management forecasts that constant-currency sales will grow by 3% or more.
Both retailers recognize that e-commerce is remarkably important in the current sales environment, and they are investing big sums of money in this area. However, Target seems to be getting solid returns from its investments in e-commerce, while Wal-Mart is significantly underperforming in this segment, and this has major implications across the board.
The two companies are among the most respected dividend stocks in the retail sector, and for good reasons: They have proven their ability to reward investors with consistently growing dividends over the decades. On the other hand, Target is outgrowing Wal-Mart on the back of superior performance in e-commerce, a crucial growth segment in the industry nowadays. As long as this trend remains in place, Target should deliver higher dividend growth than Wal-Mart, so it looks like the best choice between the two companies.
The article Better Dividend Stock: Wal-Mart vs. Target originally appeared on Fool.com.
Andrs Cardenal has no position in any stocks mentioned. The Motley Fool has no position in any of the stocks mentioned. Try any of our Foolish newsletter services free for 30 days. We Fools may not all hold the same opinions, but we all believe that considering a diverse range of insights makes us better investors. The Motley Fool has a disclosure policy.
Copyright 1995 - 2016 The Motley Fool, LLC. All rights reserved. The Motley Fool has a disclosure policy.