Better Dividend Buy: Philip Morris International, Inc. vs. Verizon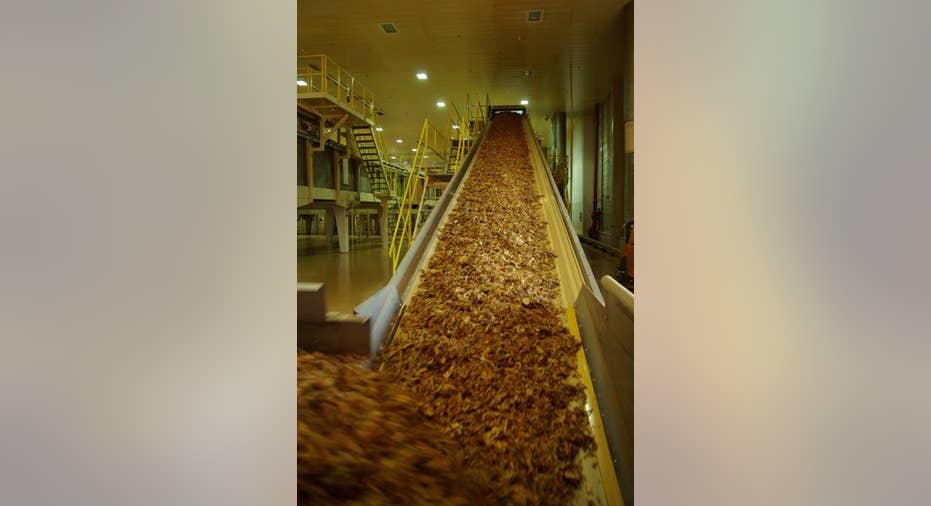 Image source: Philip Morris International.
Dividend investors always look for stocks that can give them the income they need, and they count on companies that can be successful enough over the long run to generate that income in a reliable way. Both Philip Morris International and Verizon have some attractive traits dividend investors like to see, but discriminating investors still want to know which one is the better buy.
Let's compare Philip Morris and Verizon on a number of dividend-related measures to see which one is the smarter dividend stock pick.
Current yieldThe simplest way to compare dividend stocks is by looking at what they yield currently, and right now, Verizon has the edge in that category. Philip Morris currently carries a dividend yield of about 4%, compared to 4.3% for the telecom giant.
Interestingly, though, it wasn't that long ago when the prospects for the two stocks were reversed. Philip Morris' 35% jump over the past year has reduced its yield dramatically. Verizon's stock is also up over that timeframe, but its more modest 11% rise hasn't cut its yield by as much.
Payout ratioDividend yields are great, but only if they're sustainable. One measure of how likely a company is to keep its quarterly dividends moving in the right direction is the payout ratio, which measures how much of a company's earnings it pays in dividends.
Verizon is the healthier stock by this measure, as it pays out only about half of its earnings in the form of dividends. Philip Morris has a much higher ratio of more than 90%. One explanation for this disparity comes from the foreign-exchange markets, because Philip Morris has suffered from the strong dollar over the past year. Because the tobacco giant does all of its business overseas, a strong dollar means the foreign revenue it collects is worth less in dollar terms, and that puts a ceiling on top-line and bottom-line growth. Philip Morris expects better earnings once the dollar tops out, and given its recent decline, the dollar could actually start helping Philip Morris soon. Meanwhile, Verizon's U.S.-centered business doesn't have currency risk, simplifying things for dividend investors.
Recent dividend increasesBoth Philip Morris and Verizon have made dividend increases recently, and both have left something to be desired for longtime shareholders. In October, Verizon raised its quarterly payout to $0.565 per share. Yet that raise only represented a 2.7% increase, and some worried that the recent price wars in the wireless market could put further pressure on Verizon that, in turn, could reduce its earnings growth in the future.
Similarly, Philip Morris has dramatically slowed the pace of its dividend growth with its most recent dividend increase, which came in September. The company raised its dividend by 2% to $1.02 per share quarterly. As discussed above, the pressure from the strong U.S. dollar weighed on earnings and led Philip Morris to rein in the size of its dividend increase accordingly.
Long-term dividend growthLooking beyond the past year, Philip Morris and Verizon have established solid track records of dividend growth. Verizon has boosted its payout every single year for 11 years, and over that time, its dividend has risen by more than 55%. Increases have tended to be fairly modest, with 3% raises being most common.
Philip Morris has a shorter history as an independent company, but its short track record is arguably more impressive. Since 2008, Philip Morris has more than doubled its dividend, and it has made increases every year during that period. Prior to the recent dollar-related weakness, Philip Morris tended to make much larger increases of 6% to 20%, making the most recent 2% boost an outlier.
Overall, which stock you choose as the better dividend stock depends on your views for the future of their respective industries. If you think the wireless market in the U.S. has more promise than the international tobacco market, then Verizon gives you a higher yield now and arguably more growth opportunities. If you believe tobacco sales outside the U.S. still represent a growth industry, then Philip Morris' short-term beat-down due to the dollar could be your best buying opportunity to get into the stock.
The article Better Dividend Buy: Philip Morris International, Inc. vs. Verizon originally appeared on Fool.com.
Dan Caplinger has no position in any stocks mentioned. The Motley Fool recommends Verizon Communications. Try any of our Foolish newsletter services free for 30 days. We Fools may not all hold the same opinions, but we all believe that considering a diverse range of insights makes us better investors. The Motley Fool has a disclosure policy.
Copyright 1995 - 2016 The Motley Fool, LLC. All rights reserved. The Motley Fool has a disclosure policy.