Better Buy: Ziopharm Oncology, Inc. vs. Celgene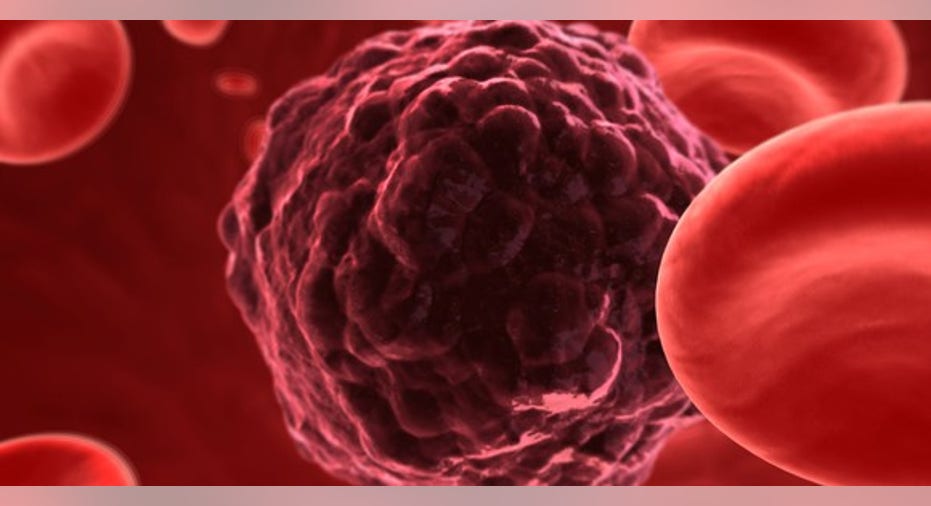 T-Cells attacking cancer cell. Image source: Getty Images.
If you haven't been watching the biotech space over the past year, there are three things you need to know:
The market clobbered the industry.
Companies without products to sell were hit hardest.
All the cool kids are fixing T-cells to attack cancer.
One of the coolest kids on the T-cell block to receive a market beatdown was clinical-stageZiopharm Oncology, Inc.. With synthetic biology pioneerIntrexon , the MD Anderson Cancer Center, andMerck KGaA, in its entourage, it's getting plenty of attention.
Old-timerCelgene may seem less exciting on the surface, but collaborationswithbluebird bioandJuno Therapeuticsto engineer cancer-busting T-cells make it look pretty cool by extension.
Ziopharm stock is insanely volatile, and it's recently down about 42% from where it stood a year ago. Celgene is even cheaper now than it was when I said it wason salelast month.With both biotech stocks hanging on the clearance rack, it's hard to choose.
Let's look a bit closer at the pair to see which is the better buy, starting with the good news.
Reasons to love 'em
Over the past five years Celgene has practically doubled its trailing free cash flow to $2.3 billion. It's been using that cash to build one of the largest clinical-stage pipelines in the industry. The company finished April expecting data from 18 late-stage trials over the next two years.
Building a pipeline of these proportions isn't cheap, so you might be surprised to learn Celgene has also been returning cash to shareholders in buckets.The company hasn't committed to a dividend, but it has spent about $15 billion in share buybacks over the past seven years. Reducing the amount of shares outstanding by about 15% puts a much bigger slice of future profits in its shareholders' pockets.
CELG Shares Outstanding data by YCharts.
These buybacks also show a high level of confidence in Celgene's growth strategy.That strategy includes raising annual product sales from between about $11 billion this year to more than $21 billion in 2020 through growth of its blood cancer therapies Revlimid and Pomalyst, as well as a burgeoning anti-inflammatory segment led by oral psoriasis rocket Otezla.
Image source: Celgene.
Ziopharm doesn't have Celgene's cash flow, but it may have a solution for a problem many engineered T-cell therapies are running into. Sometimes they'retoo effective. Sudden activation of too many T-cells at oncecan lead to a serious side effect called cytokine release syndrome.
Ziopharm has an exclusive license to use Intrexon'sRheoSwitch technology, which might allow it to turn the attack "up" by giving a patient a pill, then "down" by witholding the pill.Through RheoSwitch, and several other licensed technologies, Ziopharm's possibilities go far beyond cancer, and it may play a role in reducing the often lethal side effects associated with stem cell transplants.
Merck KGaA was interested enough to pay Intrexon $115 million up front, and Intrexon in turn paid Ziopharm $57.5 million to develop drug candidates. The deal could be worth a great deal more if these candidates reach certain milestones. With a recent market cap of about $820 million following the biotech beatdown, it might make sense for Merck KGaA to simply buy Ziopharm outright.
Reasons to be wary
Ziopharm is in the early stages of clinical development with two clinical-stage candidates that haven't been compared to the standard of care in their respective patient populations. The patients it has treated with its lead candidate Ad-RTS-hIL-12 and oral "on-off" pill veledimex are compelling. In advanced brain cancer patients, a handful of patients with data available had survived far longer than historical averages.
Image source: Celgene.
The company presented results from a phase 2 breast cancer study with the same candidates in December, when there were five patients enrolled. During the recent conference where Ziopharm presented the above brain cancer results, the presentation poster wasn't submitted.With so little data to work with, it's impossible to attach a value to the company's pipeline.
Celgene's future isn't entirely certain either. Revlimid is expected to comprise at least 60% of the company's top line this year.It has patents covering the drug that extend through 2027, but late last year it announced a settlement with one ofAllergan's subsidiaries to allow "volume-limited entry" of a generic competitor beginning in 2022.
The effect should be minimal, and by that time Celgene's extensive pipeline could offset Revlimid losses -- or not. The good news is, at recent prices just under 20 times this year's earnings estimates, Celgene doesn't need to grow terribly fast to provide a solid return on your investment over the long term.
Ziopharm is the company I want to watch, but it's so unpredictable at this point that Celgene is a much better buy.
The article Better Buy: Ziopharm Oncology, Inc. vs. Celgene originally appeared on Fool.com.
Cory Renauer has no position in any stocks mentioned. You can follow Cory on Twitter @TMFang4apples or connect with him on LinkedIn for more healthcare industry insight. The Motley Fool owns shares of and recommends Celgene. The Motley Fool has the following options: short October 2016 $95 puts on Celgene. The Motley Fool recommends Bluebird Bio and Juno Therapeutics. Try any of our Foolish newsletter services free for 30 days. We Fools may not all hold the same opinions, but we all believe that considering a diverse range of insights makes us better investors. The Motley Fool has a disclosure policy.
Copyright 1995 - 2016 The Motley Fool, LLC. All rights reserved. The Motley Fool has a disclosure policy.