Better Buy: Wynn Resorts Ltd. vs. MGM Resorts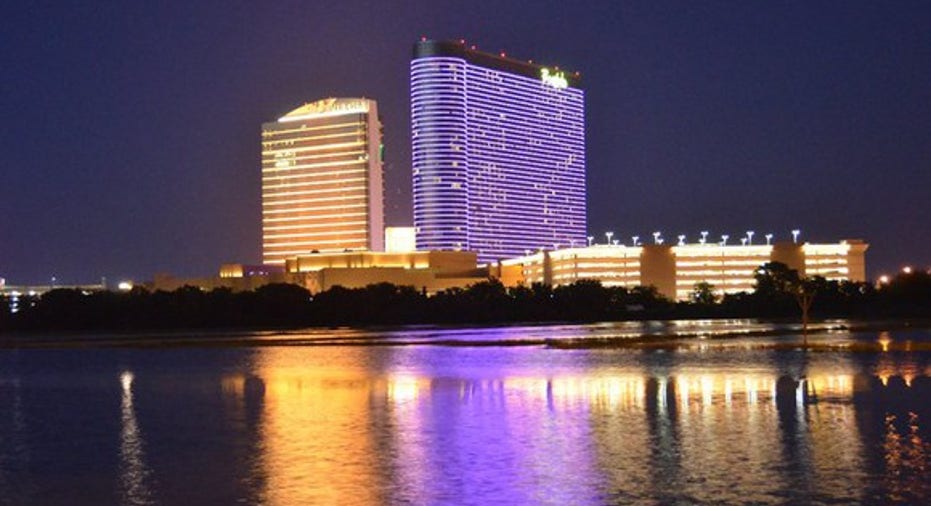 There are few world-class casino resort operators better than MGM Resorts (NYSE: MGM) and Wynn Resorts (NASDAQ: WYNN), and both are exceptionally positioned in the two biggest gaming markets, Macau and Las Vegas. But to better understand which might be the better investment, let's look more closely at their operations and what their growth opportunities look like.
Image source: Getty Images.
The same, but different
Although MGM and Wynn have their feet firmly planted in Macau and Vegas, the similarities end there. Where MGM derives most of its gaming revenues from Vegas, Wynn tilts heavily in favor of Macau.
For the nine months ending September 30, MGM China generated $1.4 billion in net revenues, or 20% of the $7 billion total realized for the period. More importantly, China accounted for less than 16% of MGM's total adjusted property earnings before interest, taxes, depreciation, and amortization.
Conversely, Wynn's Macau operations generated $1.9 billion in net revenues for the same period, but they represented 61% of its $3.2 billion total revenues. They also amounted to 61% of adjusted property EBITDA.
Both operators have been hurt by the slump in China and on the Vegas Strip, but both locales look to be on the rebound. Macau has posted five straight months of higher gaming revenues, a fairly remarkable achievement considering the region previously sagged under the weight of a 26 consecutive-month slide.
Image source: Pixabay.
Similarly, Nevada casinos turned a profit in 2016, the first time since 2008 they've been able to do so. According to Nevada's Gaming Control Board, the state's biggest casinos generated revenues of $25.2 billion in the fiscal year ended June 30, resulting in income of approximately $979 million, a big U-turn from the net loss of almost $662 million on $24.6 billion in revenue in 2015.
An anchor in China's continuing crackdown
However, the risks to the two markets don't seem equally weighted. Although Macau is recovering from a steep dive, it is still operating under a microscope of government scrutiny. For all the advances made in allowing gambling to flourish, China remains a communist country, and the excessive wealth of VIP gamblers from the mainland remains a touchy subject.
It was Beijing's decision to crack down on the luxury, gift giving, and corruption that precipitated the start of Macau's decline, and it still closely monitors the flow of money through Macau.And as the recent fracas about ATMwithdrawals on the peninsula show, Beijing is still keeping close tabs on the enclave.
Of course, Macau is also trying to transform itself into a more family-friendly, mass-market destination, too, something similar to what Las Vegas has going for it.Although Galaxy Entertainment and Melco Crown Entertainmenthave opened new venues featuring theme park-like attractions, it wasn't until Wynn's new Palace resort opened last August that a change for the better was actually felt. Followed by Las Vegas Sands' (NYSE: LVS) Parisian resort a month later, it was only then the recovery was seen as being firmly fixed.
Image source: Las Vegas Sands.
Yet MGM has now once again delayed the opening of its own Cotai resort, pushing it back until the second half of 2017. While MGM contends the delay is to better the guest experience, it may also indicate the market isn't quite ready for another venue -- similar to the original reason MGM gave when it first delayed the resort's opening.
Las Vegas is still "the" experience
On the other hand, Las Vegas looks better positioned for growth. Wells Fargo analysts said they're looking for revenue per available room (revPAR) in the city to grow 4% in 2017. "The growth in Las Vegas is being driven by convention and meetings and the 'experience economy,'" the note said, "with restaurants and nightlife driving leisure spend. We expect gaming to be an increasingly smaller part of the story."
MGM should directly benefit from that as it is joint owner of the new T-Mobile Arena on the Strip's south side, and a new publicly financed football stadium was recently approved to help lure the Oakland Raiders NFL team to the city. Although the benefits of such public works are often overstated, it indicates Las Vegas is a destination location.
Both MGM and Wynn face other risks, too, though perhaps somewhat lesser in nature. Japan, for example, just legalized gambling in the country, and though new casinos are still years away, that market is estimated to be almost twice as large as Macau. When it goes live, it could siphon off revenues from the Chinese market, hurting operations, though all of the major casinos plan to be present in Japan.
Image source: Borgata.
Also, Atlantic City is still on a downward spiral. MGM took full ownership of the Borgata resort last year, and though it's the biggest and best casino in the resort city, it could be dragged down if the city fails. New Jersey just took over management of Atlantic City to get its financial footing stable again, but there's no guarantee of success in this perennially troubled city.
In short, both MGM Resorts and Wynn Resorts face a series of risks and opportunities. It would seem the greater risks arethose in Macau and thus weigh more heavily against Wynn. MGM, with the bigger footprint in Vegas, stands to gain from the continued improvements expected there, making it the better buy.
10 stocks we like better than MGM Resorts International When investing geniuses David and Tom Gardner have a stock tip, it can pay to listen. After all, the newsletter they have run for over a decade, Motley Fool Stock Advisor, has tripled the market.*
David and Tom just revealed what they believe are the 10 best stocks for investors to buy right now...and MGM Resorts International wasn't one of them! That's right -- they think these 10 stocks are even better buys.
Click here to learn about these picks!
*Stock Advisor returns as of January 4, 2017.
Rich Duprey has no position in any stocks mentioned. The Motley Fool has no position in any of the stocks mentioned. The Motley Fool has a disclosure policy.