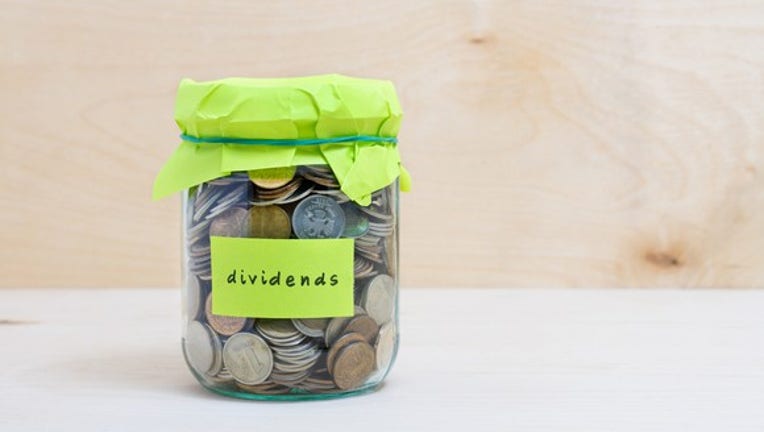 Dividend-paying stocks as a group tend to hold up better during recessions and market crashes than their non-dividend counterparts, and tend to perform better over long periods of time. Since choosing individual stocks isn't right for everyone, there are some solid exchange-traded funds, or ETFs, investors can use to get dividend stock exposure in their portfolios. Two high-paying options are the Vanguard High Dividend Yield ETF (NYSEMKT: VYM) and the WisdomTree High Dividend Fund (NYSEMKT: DHS), so here's a look at the similarities and differences between them.
The Vanguard High Dividend Yield ETF
The Vanguard High Dividend Yield ETF tracks the performance of the FTSE High Dividend Yield Index, which currently includes 412 stocks with above-average dividend yields, and specifically excludes real estate investment trusts (REITs). As of this writing, the fund pays a 2.8% dividend yield.
Image Source: Getty Images.
As I mentioned, the fund has more than 400 stocks in its portfolio, but it is somewhat "top heavy", meaning that the fund's largest holdings make up a large portion of its assets. In fact, the 10 largest stock holdings account for nearly one-third of the Vanguard fund's assets. Here's a breakdown of the fund's 10 largest positions, and how much each one accounts for:
Source: Vanguard. Dividend yields are current as of 3/7/17.
The Vanguard High Dividend ETF has $25 billion in assets under management, and has a rock-bottom 0.08% expense ratio. This means that on a $10,000 investment, the annual fees and fund expenses you'll pay are just $8.
The WisdomTree High Dividend Fund
The WisdomTree High Dividend Fund has a similar objective as the Vanguard product. It aims to track the performance of the WisdomTree High Dividend Index, a proprietary index of high-dividend U.S. companies that contains 439 stocks as I write this, just slightly more than the Vanguard fund's underlying index.
The WisdomTree fund is significantly smaller, with just $1.3 billion in assets under management and a 0.38% expense ratio. Currently, the fund's dividend yield is about 3.2%. And just like the Vanguard fund, the WisdomTree High Dividend Fund's 10 largest holdings account for about one-third of the fund's assets, although the composition is different:
Source: WisdomTree. Dividend yields are current as of 3/7/17.
As you can see, there is quite a bit of overlap between the two. There are eight stocks that are on both top-10 lists.
The major differences
While these funds are similar in many ways, there are a couple of key differences worth mentioning.
The Vanguard fund has a significantly lower expense ratio (0.08% vs. 0.38%). Although I wouldn't call either fund's expense ratio excessive, Vanguard's is clearly the lower-cost option. This may seem like a small difference, but it can really add up over a period of several decades.
On the other hand, the Vanguard fund specifically excludes REITs, while they are a big part of the WisdomTree Fund's underlying index. I've written many times about the long-term growth power of REITs, so for an investor like me, this can be a big plus. As of this writing, about 12% of the WisdomTree fund's assets are invested in the real estate sector, which could account for its slightly higher dividend yield.
Which is best for you?
In terms of strategy and diversification, these funds are quite similar, even down to the number of stocks each one invests in and the respective dividend yields of each. However, the Vanguard fund is cheaper and the WisdomTree fund includes the real estate sector.
While it's difficult to call one of these a better fund product than the other, the cost advantage of the Vanguard High Dividend ETF is the deciding factor for me. However, I have ample REIT exposure elsewhere in my portfolio -- if I didn't, I may be more willing to pay the WisdomTree fund's higher expense ratio.
10 stocks we like better than Vanguard High Dividend Yield ETFWhen investing geniuses David and Tom Gardner have a stock tip, it can pay to listen. After all, the newsletter they have run for over a decade, Motley Fool Stock Advisor, has tripled the market.*
David and Tom just revealed what they believe are the 10 best stocks for investors to buy right now... and Vanguard High Dividend Yield ETF wasn't one of them! That's right -- they think these 10 stocks are even better buys.
Click here to learn about these picks!
*Stock Advisor returns as of February 6, 2017
Teresa Kersten is an employee of LinkedIn and is a member of The Motley Fool's board of directors. LinkedIn is owned by Microsoft. Matthew Frankel owns shares of AT and T. The Motley Fool owns shares of and recommends Johnson and Johnson. The Motley Fool owns shares of ExxonMobil and General Electric. The Motley Fool recommends Chevron and Verizon Communications. The Motley Fool has a disclosure policy.