Better Buy: Teck Resources Ltd. vs. Companhia Siderurgica Nacional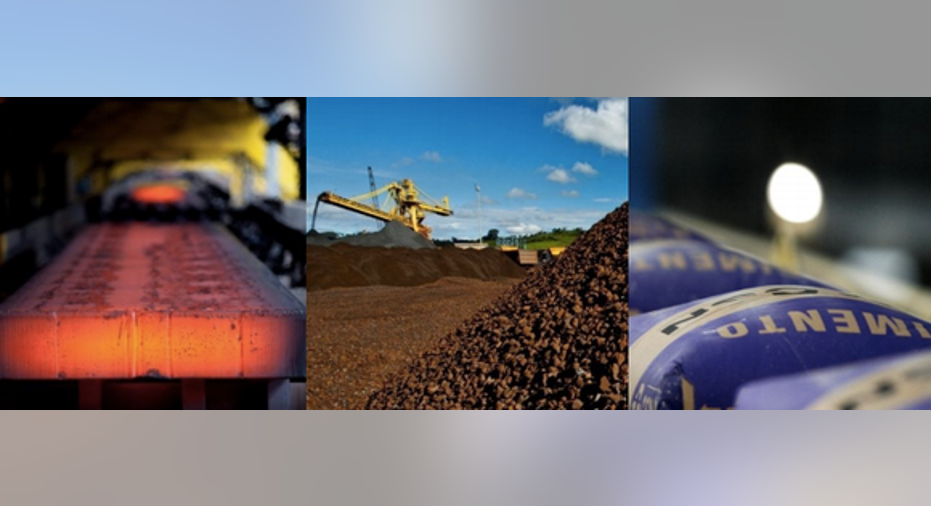 Investors looking at Brazilian steel and mining conglomerate Companhia Siderurgica Nacional (NYSE: SID), or CSN for short, need to be well aware of the risks they're taking on. That's why it might make more sense to opt for Canada's Teck Resources Ltd. (NYSE: TCK), which is more focused on mining but still offers ample, and growing, diversification. Here's what you need to know.
Image Source: Companhia Siderurgica Nacional
A lot on the plate
CSN hails from Brazil, which already brings up a big risk. You might look at the contentious and bitter U.S. election and wonder how another country could be in any worse shape, but the United States has nothing on Brazil. The country is in the process of working through corruption scandals that have ensnared the country's last three presidents, including the impeachment of President Dilma Rousseff.
If that weren't enough, there are collusion concerns related to construction companies, too. CSN's steel sales (60% of third-quarter revenues and 40% of adjusted EBITDA) are focused largely on the Brazilian market, and it also makes cement (around 3% and 0.5%, respectively). Since both are key suppliers in the construction sector, you can't ignore the risk that it gets sucked into the trouble in some way.
<span id="mce_marker" data-mce-type="bookmark"></span>
Brazil's GDP growth, or lack thereof. Image source: World Bank.
This isn't all the bad news when it comes to the company's home turf, either. Brazil's gross domestic product has, basically, been in trouble since the turn of the decade. It fell from over 7.5% growth in 2010 to shrinking roughly 3.8% in 2015. Put all of this together, and there are a lot of outside risks you need to factor in when looking at Companhia Siderurgica Nacional.
To be fair, the company's performance has been improving lately, along with some of its key products. For example, third-quarter revenues were up 12% year over year. Adjusted EBITDA was up an impressive 45%. A combination of higher prices for steel and iron ore (27% of revenues and 45% of adjusted EBITDA) and increased iron ore sales were the big contributors. But you can get exposure to a recovering company without taking on the political risk.
A solid alternative
That's why you might want to took at Teck. For starters, it's a company based in a foreign country, but one that's known for its stability -- our northern neighbor, Canada. That's clearly not enough to justify a purchase, but it removes a huge set of risks that sit over CSN's shares.
Teck, meanwhile, mines for metallurgical coal, which is a key steelmaking ingredient. At roughly 37% of the top line in the third quarter, that gives investors indirect exposure to the steel industry. The company also mines for copper (20% of revenues) and zinc (about 42%), providing diversification. That diversification is set to get even broader, with the company's Canadian oil sands investment expected to start producing oil in late 2017 or early 2018, which will add a fourth major commodity to the mix.
Teck's fortunes are also solidifying, just like CSN's. For example, adjusted EBITDA more than doubled in the third quarter compared with the same period in 2015. Higher prices and demand for steelmaking coal were the main supports. Copper was relatively weak, with lower prices and demand, and zinc demand was pretty much flat between the two periods, but prices increased.
Teck is getting into fighting shape again. Image source: Teck Resources.
Add to this the company's ongoing efforts to cut costs, trim debt, and yet still grow the business (the investment in the oil space is a big part of that), and there's a lot to like about Teck Resources' future.
Location, location, location
When it comes to investing, there are a huge number of risks you have to take into consideration. Sometimes risks are worth it; other times they aren't necessary. If you want to bet on Brazil, by all means look at Companhia Siderurgica Nacional. But if what you really want is a foreign-based company that has an improving outlook tied to steel, well, look closer to home and put Canada's Teck Resources on your short list.
10 stocks we like better than Teck Resources When investing geniuses David and Tom Gardner have a stock tip, it can pay to listen. After all, the newsletter they have run for over a decade, Motley Fool Stock Advisor, has tripled the market.*
David and Tom just revealed what they believe are the ten best stocks for investors to buy right now... and Teck Resources wasn't one of them! That's right -- they think these 10 stocks are even better buys.
Click here to learn about these picks!
*Stock Advisor returns as of November 7, 2016
Reuben Brewer has no position in any stocks mentioned. The Motley Fool has no position in any of the stocks mentioned. Try any of our Foolish newsletter services free for 30 days. We Fools may not all hold the same opinions, but we all believe that considering a diverse range of insights makes us better investors. The Motley Fool has a disclosure policy.