Better Buy: Sunoco LP vs. Valero Energy Corp.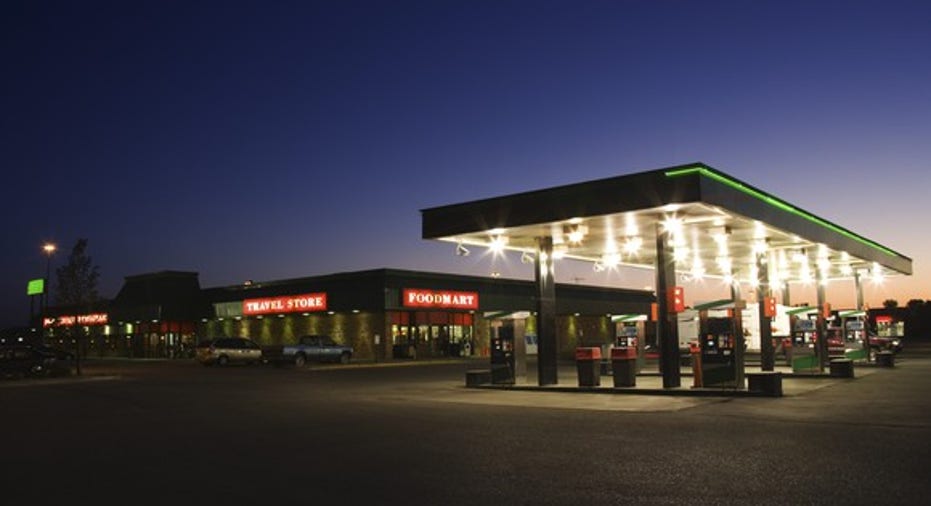 Image source: Getty Images
When it comes to investing in energy, oil and gas producers get almost all the attention even though so many of their stocks are simply speculative bets on oil and gas prices. At the same time, many of the stable, profitable investments in the industry fly under the radar. Two companies that don't get a whole lot of love from the financial blogosphere, but consistently put up decent profits, are refiner Valero Energy Corp. and retail and marketing specialist Sunoco .
While both are decent candidates to consider for your portfolio, we asked two of our contributors to make the case for one of these stocks over the other. Here's what they had to say.
Matt DiLallo: While the accelerating growth of electric and hybrid cars grabs all the headlines these days, they've yet to slow down demand for gasoline. According to the U.S. Energy Information Administration, gas consumption is expected to increase by 1.8% this year to 9.33 million barrels per day, which would be the highest on record. Further, demand next year is projected to be at least close to this year's average, if not continue to grow. Meanwhile, petroleum consumption across the globe is expected to continue heading higher, driven by emerging-market economies like India and China.
This growing demand for refined petroleum products plays right into the hands of Valero. With 3 million barrels per day of throughput capacity, Valero is the world's leading independent refiner. Just as important is the strategic location of its assets, with the company controlling the largest refining capacity along the Gulf Coast, which has the dual benefits of advantaged access to low-cost feedstocks, as well as being close to export markets. Further, with approximately 7,500 branded marketing sites, the company is also a leading fuel distributor. Needless to say, Valero has an excellent market position.
Robust demand for oil-based products is filling Valero's coffers with cash. While the company does have quite a few high-return investment options for this windfall, it still has plenty left over. Because of this, the company is targeting to return three-quarters of its net income this year to shareholders via stock buybacks and dividends, and it already boosted its dividend 20% to start the year.
Valero is the total package, which in my opinion, makes it the better buy. Not only does it offer a nice cash payout, but there's upside to its stock price thanks to its earnings growth potential.
Tyler Crowe:One of the cliches about every company involved in the oil and gas industry is that their prospects rise and fall as crude oil prices change. This isn't necessarily true when it comes to the retail and marketing side of the business, though. For the past several years as crude oil and gasoline prices have varied incredibly, wholesale and retail margins for selling gasoline to end customers have been incredibly stable.
Image source: Sunoco LP investor presentation
This gives Sunoco a great leg up when it comes to generating cash to return to shareholders. Now that the company has completed all of the asset shuffling between it and its corporate parents Energy Transfer Partners and Energy Transfer Equity , the company can focus on using that cash to reward shareholders. It does so with a pretty reliable stream of operational cash, as well as by consolidating theextremely fragmented market that is retail gas stations across the United States.
The ability to generate a steady stream of cash flows is incredibly important to the investment thesis when looking at Sunoco because so much of the return on investment will come from the company's very generous distribution yield of greater than 10%, a yield that Valero cannot simply touch.
SUN Dividend Yield (TTM) data by YCharts
In a mature market such as retail gasoline sales, investors shouldn't expect huge price gains from Sunoco's stock. However, such a large payout over the long term can make for a great investment. As long as Sunoco continues to generate more than enough cash to cover its payout to shareholders and leave a little extra to invest in the business and pay down some of its debts -- something it has done so far in its rather short lifespan -- then Sunoco could very well create some fantastic returns over the long haul and make for the better buy today.
The article Better Buy: Sunoco LP vs. Valero Energy Corp. originally appeared on Fool.com.
Matt DiLallo has no position in any stocks mentioned. Tyler Crowe has no position in any stocks mentioned. The Motley Fool has no position in any of the stocks mentioned. Try any of our Foolish newsletter services free for 30 days. We Fools may not all hold the same opinions, but we all believe that considering a diverse range of insights makes us better investors. The Motley Fool has a disclosure policy.
Copyright 1995 - 2016 The Motley Fool, LLC. All rights reserved. The Motley Fool has a disclosure policy.