Better Buy Now: Nike, Under Armour, or Lululemon?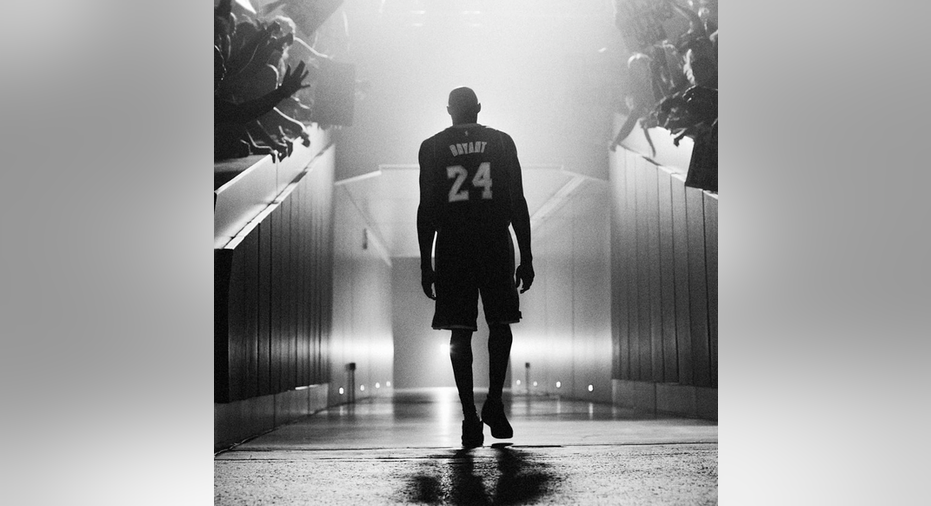 The sports apparel sector offers promising alternatives for investors, including companies with rock-solid competitive advantages, abundant growth opportunities, or big potential for recovery. Let's take a look at Nike , Under Armour , and lululemon athlentica in order to find out which one is the best play in the sector.
Nike is solid as rockInvestors looking for a high-quality stock in sports shoes and apparel should look no further than Nike. With a market capitalization value of $98.6 billion, and making nearly $32.5 billion in annual sales, the company is much bigger and stronger than Under Armour or Lululemon. Size can be an important advantage in terms of scale and global presence, and Nike comes second to none in the industry.
Brand power is a crucial source of competitive differentiation in the business, and the Nike swoosh is one of the most valuable and recognized logos in the world. Nike has invested massive amounts of money in memorable marketing campaigns and sponsoring the most popular athletes in different disciplines over the decades, and this sets the company apart from the competition.
Image source: Nike.
It's generally harder for a bigger company to sustain rapid growth, so Nike can't be expected to grow as fast as Under Armour or Lululemon in the coming years. However, the company is still delivering impressive financial performance considering its size; total revenue grew 8% in U.S. dollars and 14% in constant currency during the quarter ended in February.
While Under Armour and Lululemon pay no dividends, Nike has consistently increased its dividend in the last 14 years in a row. The dividend yield is not particularly high, at 1.1% versus current stock prices, but Nike has a comfortably low dividend payout ratio in the neighborhood of 30% of earnings. This shows the company has a lot of room to continue raising dividends in the future.
Under Armour offers explosive growthUnder Armour is only 15% the size of Nike in terms of sales, but the company is running from behind at an amazing speed. Under Armour has reported sales growth of more than 20% in the last 24 consecutive quarters, and performance even accelerated to a staggering 30% year-over-year increase in revenue last quarter.
Under Armour is rapidly gaining global recognition by offering high-quality and innovative products, and the company has enormous room for expansion growing forward. International sales grew by a mind-blowing 65% on a constant currency basis last quarter, and the company is still making only 14% of total revenue overseas.
Image source: Under Armour.
As a reference, Nike produces more than half of its sales in international markets, so global sales should remain a powerful driver for Under Armour over the long term. Management said in the last earnings conference call that the business earned more revenue in China in 90 days than it did during the full year in 2014, proving the company knows how to successfully enter new markets and capitalize on its growth opportunities.
Under Armour is also making big inroads in footwear on the back of sustained success from the Curry signature basketball line and a broadening portfolio of running products. Footwear sales increased 64% last quarter, amounting to $264 million, or 25% of total revenue during the period.
Lululemon is the turnaround playLululemon has faced a series of problems over the past few years. The see-through-pants scandal in 2013 was a major blow to the brand, and management made things even worse by providing an inadequate response at the time. Even after implementing major changes in the management team and the merchandising strategy, inventory and product quality problems remained an issue for Lululemon in 2015.
However, things are clearly moving in the right direction lately, and Lululemon's turnaround efforts are paying their dividends. The company announced a healthy increase of 17% in revenue last quarter, powered by a big jump of 28% in direct-to-consumer sales. Management believes the company is finally leaving its merchandising problems behind, so Lululemon is well positioned for growing sales and expanding profit margins in 2016 and beyond.
Image source: Lululemon.
Lululemon has a market capitalization value of around $9.1 billion, which means the company is less than half the size of Under Armour and nearly 10% the size of Nike. If management continues leading the company in the right direction, then Lululemon stock should offer substantial room for market value gains going forward.
At the end of the day, it all depends on what you're looking for. Nike is the undisputed winner when it comes to quality and reliability, while Under Armour offers unparalleled growth. On the other hand, investors looking for a turnaround play with plenty of room for appreciation may want to take a deep look at Lululemon.
The article Better Buy Now: Nike, Under Armour, or Lululemon? originally appeared on Fool.com.
Andres Cardenal has no position in any stocks mentioned. The Motley Fool owns shares of and recommends Lululemon Athletica, Nike, and Under Armour. Try any of our Foolish newsletter services free for 30 days. We Fools may not all hold the same opinions, but we all believe that considering a diverse range of insights makes us better investors. The Motley Fool has a disclosure policy.
Copyright 1995 - 2016 The Motley Fool, LLC. All rights reserved. The Motley Fool has a disclosure policy.