Better Buy Now: Chevron or ExxonMobil?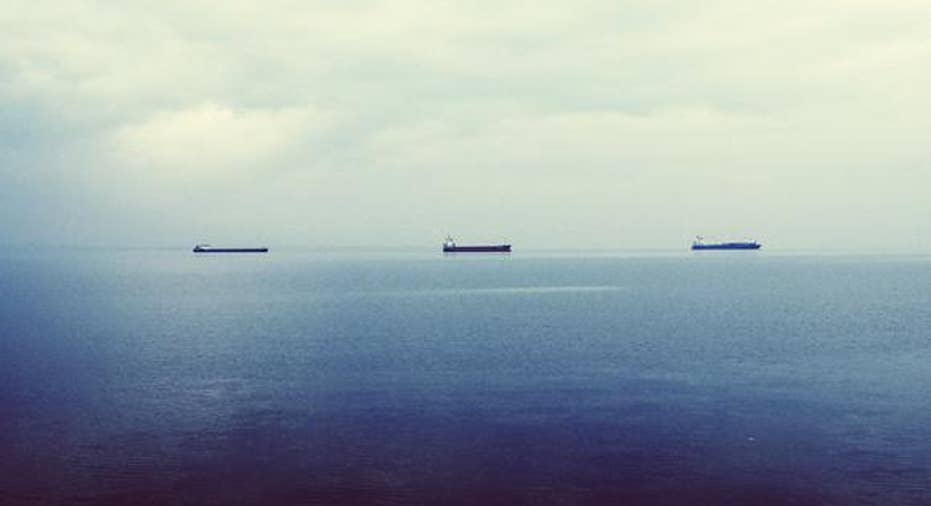 Oil supertankers. Source: Pixabay
Picking between Chevron (NYSE: CVX) and ExxonMobil (NYSE: XOM) is like picking between two thoroughbreds. Both companies have long track records of delivering solid returns. Both lead the industry in certain metrics, and each has its own distinct advantages. Given the current energy environment, which company is the better buy?
ExxonMobil is safer in challenging timesIn terms of performance, ExxonMobil has retained more of its value in bad times. In 2008, ExxonMobil fell just 14.8%versus Chevron's drop of 20.7%. For the current energy period beginning in late 2014, ExxonMobil declined around 30% from peak to trough, outperforming Chevron's decline of 45%.
One reason for the better performance in bad times is that ExxonMobil is the stronger company financially. ExxonMobil has an "AA+" credit rating, versus Chevron's "AA" credit rating. The company has a better debt-to-equity ratio of 0.23 versus Chevron's 0.25. ExxonMobil is free cash flow positive, with the company reporting free cash flow of $6.5 billion in 2015and management cutting the capital expenditures budget for 2016. Chevron reported negative free cash flow of around $10 billion in 2015, and analysts expect Chevron to burn $15 billion in 2016.
Another reason for the better performanceis ExxonMobil has a larger downstream and chemicals division, which offers more stability when crude prices decline. In 2015, ExxonMobil's downstream and chemicals unit reported a profit of almost $11 billion, versus Chevron's downstream and chemicals operation that made $7.6 billion for the company last year. For the first quarter of 2016, ExxonMobil's downstream and chemicals division earned a cumulative $2.3 billion, versus Chevron's comparable unit which only earned $735 million.
ExxonMobil also has lower upstream costs. Although Brent averaged just $34 per barrel for the first quarter of 2016, ExxonMobil's upstream unit barely lost any money, losing just $76 million for the time period. Chevron's upstream unit, lost on the other hand, reported a loss of $1.46 billion.
ExxonMobil's production and reserves are largerExxonMobil is without question a larger company than Chevron. At the end of 2015,ExxonMobil had proved reserves of 24.7 billion barrelsand a resource base of 91 billion oil-equivalent barrels, compared with Chevron's proved reserves of 11.17 billion BOE and resource base of 68 billion oil-equivalent barrels. ExxonMobil's production is also larger, with the company producing 4.1 million BOE per day in 2015, compared with Chevron's 2.622 million BOE per day.
Chevron has more growth aheadFortunately for Chevron shareholders, the company's current results aren't necessarily indicative of its future performance. One reason for Chevron's larger losses in its upstream segment for the first quarter is that it has more pre-productive projects that consume a lot of capital but haven't yielded any oil or gas yet. Because many of those pre-productive projects will come online or ramp up by 2017, however, Chevron's production is expected to grow to between 2.9 million and 3 million BOE per day in 2017 (excluding any potential asset sales), from its 2015 average of 2.622 million BOE per day. ExxonMobil, meanwhile, expects production to stay flat, with management guiding for production of 4 million to 4.2 million BOE per day in 2020,from 2015's 4.1 million BOE per day. Chevron's added production will meaningfully increase its upstream margins and cash flow to a point where the company can break-even in terms of cash flow if Brent averages $52 per barrel for 2017.
Investor takeawayInvestors can't go wrong with either stock. Both companies have a low cost of production because of their scale and efficiency, with ExxonMobil earning $16.1 billion in profits and Chevron reporting $4.9 billion in net incomewhen Brent averaged $52 per barrel last year.Both are run by excellent management teams who know how to allocate capital across the commodity cycle to deliver value. Both companies are also dividend aristocrats, meaning they have raised their annual payout for at least 25 consecutive years. ExxonMobil has raised its dividend for 34 consecutive years, while Chevron has raised it for 28 straight years.
ExxonMobil is the safer company, with greater free cash flow and a stronger balance sheet, but Chevron has more growth, and a higher dividend yield. If the long-term price of crude averages $50 per barrel or less, ExxonMobil's stronger finances make it the better buy. If long-term crude prices average higher, Chevron's dividend will be safe, and its higher dividend yield and more growth make it the better investment. Given the improving fundamentals in the sector and the direction crude prices are trending toward, Chevron is the better purchase at the moment.
The article Better Buy Now: Chevron or ExxonMobil? originally appeared on Fool.com.
TMFJay22 has no position in any stocks mentioned. The Motley Fool owns shares of and recommends Chevron. The Motley Fool owns shares of ExxonMobil. Try any of our Foolish newsletter services free for 30 days. We Fools may not all hold the same opinions, but we all believe that considering a diverse range of insights makes us better investors. The Motley Fool has a disclosure policy.
Copyright 1995 - 2016 The Motley Fool, LLC. All rights reserved. The Motley Fool has a disclosure policy.