Better Buy: MannKind Corporation vs. Sanofi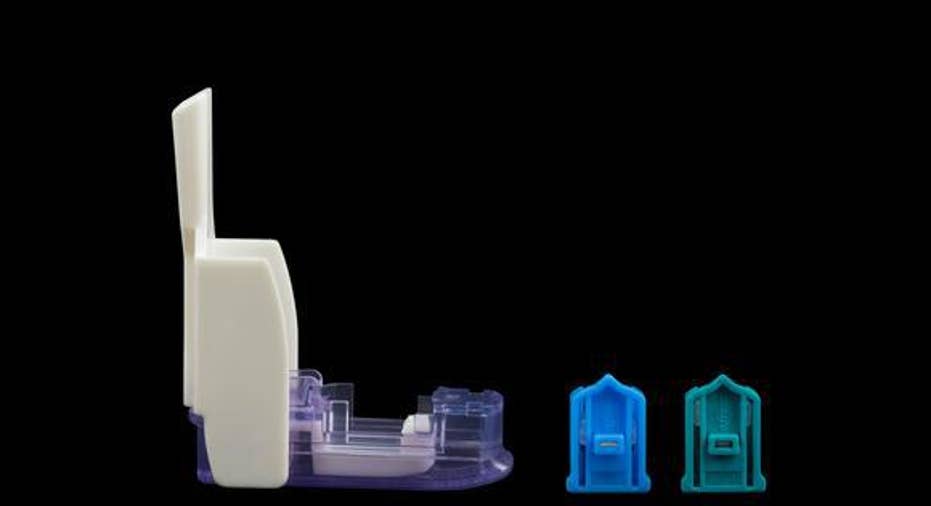 Image source: Bill Brooks via Flickr Creative Commons.
It's been a rough couple of years to be an investor in bothSanofi and MannKind . Both companies have faced their own set of unique challenges that have caused their shares to drastically underperform the S&P 500.
In an effort to get their stocks back on track, each company has hired a new management team and put together a plan that promises a brighter future. But which of these two healthcare turnaround stories is the better bet for investors today? Let's take a closer at each to see if we can ascertain ananswer.
The bull case for SanofiSanofi has been in a rut for several years as a handful of its best-selling drugs have come under attack. The combination of competitive pressure mixed with the introduction of generics have caused sales of top-selling drugs such as blood-thinning Plavix and long-acting insulin Lantus to drop. Mix in the weakness of the company's reporting currency -- the euro -- and Sanofi's revenue and profits have suffered.
This poor performance led the company's board to oust its CEO in late 2014 and bring in industry veteran Oliver Brandicourt in early 2015 to help right the ship.
Brandicourt has made a number of moves to put the company back in Wall Street's good graces, including laying out a long-termroad map for what investors can expect from the company between now and 2020. In particular, Brandicourt is banking on the success of six new major drugs launches that are expected to come online over the next five years that will help to soften the blow of the decline in its legacy drugs and could even drive modest top line growth.
Image source: Sanofi.
Several of these potential blockbuster drugs are being developed with the company's long-term collaboration partner,Regeneron Pharmaceuticals , and the two have already launched their first potential blockbuster drug, Praluent, a next-generation cholesterol-lowering drug, to market.
More recently, Regeneron and Sanofi reported excellent results for dupilumab, a potential treatment for moderate-to-severe atopic dermatitis, as well as sarilumab, a compound aimed at treating rheumatoid arthritis. Regeneron and Sanofi have already laid out the regulatory approval pathway for each of these drugs, and the two companies plan to have both to market before the end of 2017.
In total, Sanofi believes its six expected launches could produce peak sales in excess of $13 billion, which, if true, will go a long way toward reversing the decline in its top line.
Still, before you get too excited, realize that even with those launches, Sanofi is only predicting that its top line will grow by 3% to 4% on average over the next five years. When combined with expected cost savings through layoffs, Sanofi believes its bottom line will be roughly flat for the next two years, but will will start growing again by 2018.
The prediction of flat profit over the next two years hasn't exactly ignited Wall Street's interest in the company, and Sanofi's stock has been priced accordingly. Shares are currently trading for about 13 times their full-year 2016 earning estimates. On the plus side, the company's generous dividend payout has pushed its yield up to a juicy 3.85%.
The bull case for MannKindJust like like Sanofi, MannKind is a company in transition. MannKind recently brought on a brand-new management team that has been tasked with turning the company's one and only drug -- Afrezza, an inhaled insulin -- into a market success.
Thus far, Afrezza has been a commercial flop. Sanofi, the company's former partner, was only able to sell about $8 million worth of product through its first 11 months on the market. As a result of the lackluster sales, Sanofi decided to terminate its partnership in early 2016, leaving MannKind to go at it alone.
MannKind officially regained the rights to Afrezza a few days ago, and the company has been scrambling to put together a new plan to turn the drug into a success.
While the company has been light on the exact details of its turnaround plans, it has scheduled a special callfor April 19 during which it plans on sharing details about its commercialization plan for Afrezza in the U.S. The new plan will likely call for dropping the price of Afrezza to help it gain traction with payers and rolling out low-cost sales and marketing strategies to help build awareness among providers and patients.
Wall Street doesn't appear to have much confidence in the company's chances of pulling off a turnaround. Short-sellers have taken a massive position against the company's stock, and some analysts are even predicting bankruptcy.
Not everyone is convinced of the company's demise; at least one analyst has set a $4 price target on the company's shares, believing the company's troubles are a thing of the past. If true, that implies monster upside.
Which is the better buy?I must admit I have a hard time getting excited about owning either of these stocks right now. MannKind could address all of Afrezza's problems in time to save the company, turning it into a monster winner, but I think the overall odds off success are low. On the other hand, Sanofi's suite of products and modest valuation likely limit its downside, but even if its six new launches go perfectly, the company's growth prospects are uninspiring.
Still, when forced to choose, I think Sanofi is the better buy between the two since its combination of downside protection mixed with a meaty dividend give investors a better chance of success.
The article Better Buy: MannKind Corporation vs. Sanofi originally appeared on Fool.com.
Brian Feroldi has no position in any stocks mentioned. The Motley Fool recommends Regeneron Pharmaceuticals. Try any of our Foolish newsletter services free for 30 days. We Fools may not all hold the same opinions, but we all believe that considering a diverse range of insights makes us better investors. The Motley Fool has a disclosure policy.
Copyright 1995 - 2016 The Motley Fool, LLC. All rights reserved. The Motley Fool has a disclosure policy.