Better Buy: Juno Therapeutics vs. Inovio Pharmaceuticals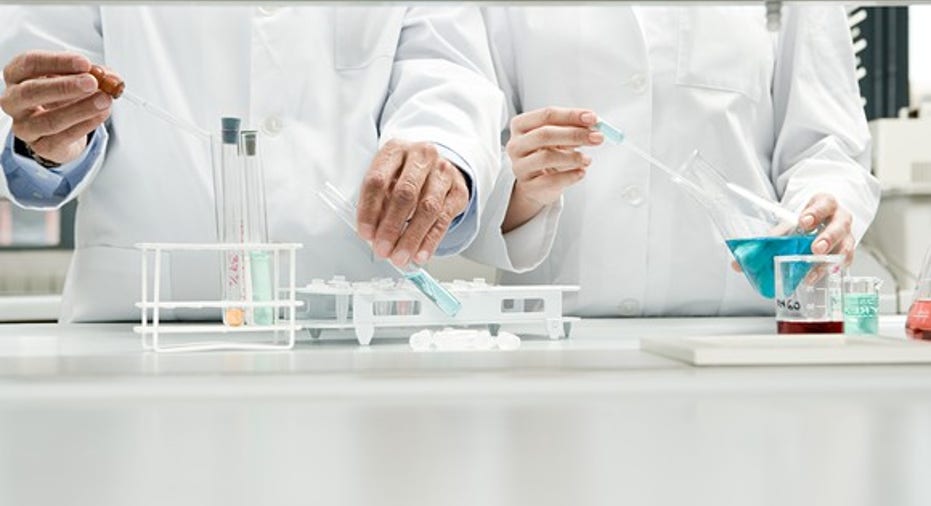 Juno Therapeutics (NASDAQ: JUNO) andInovio Pharmaceuticals (NASDAQ: INO) are two clinical-stage biotechs that could produce unusually high returns for investors -- that is, if things go as planned. With this in mind, let's take a closer look at these two companies to consider which one offers investors the more compelling risk-to-reward ratio right now.
Image source: Getty Images.
Cell-based cancer therapies vs. DNA vaccines
Juno Therapeutics is developing a suite of genetically modified cell therapies for a variety of cancers with limited treatment options. However, this exciting area of medical research, known as adoptive cell therapy, has been plagued by major safety concerns (such as cytokine release syndrome and neurotoxicity) since its inception -- casting doubt on its ability to be used as a broad-based cancer fighting platform. If these lingering safety issues can be resolved, however, adoptive cell therapy could be the next major form of cancer immunotherapy to hit the market -- and Juno is in a prime position to benefit from the maturation of this potentially game-changing technology.
Inovio, for its part, is attempting to bring the first DNA-based vaccine product to market for use in humans in the United States. The short story is that despite some key theoretical advantages of DNA-based vaccines, such as the ability to generate a wider range of immune responses, these so-called third-generation vaccines have generally produced weak efficacy results in clinical studies. Although the pioneers in the field like Inovio have argued that better delivery methods may solve this inherent problem, the results, so far, have been far from a slam dunk.
Key value drivers and prospects going forward
Juno is presently building out a large platform of so-calledchimeric antigen receptor T cell (or CAR-T) therapies primarily for rare blood-based cancers, but the biotech also has its sights set on a handful of solid tumors as well. The biotech's overarching strategy is to try to be among the first to bring a CAR-T therapy to market by rapidly developing itslead product candidate,JCAR015, for acute lymphoblastic leukemia. Per its latest update, Juno hopes to have JCAR015 on the market by 2018. Unfortunately, this stated timeline would probably make it the second, or perhaps even the third, approved CAR-T therapy.
Beyond JCAR015, Juno is attempting to develop more potent and safer versions of its CAR-T technology, spearheaded by the clinical candidate JCAR017, which is indicated for a broad range of B-cell malignancies. Juno's goal is to have its best-in-class CAR-T products like JCAR017 reach the market by 2019.
Inovio's lead clinical compound is VGX-3100, an experimental vaccine indicated for cervical dysplasia. Despite the biotech reporting encouraging mid-stage results for VGX-3100 in mid-2014, however, the vaccine has yet to be advanced into a pivotal late-stage trial. Worse still, the FDA recently requested additional information on the shelf life of the company's Cellectra drug-delivery devicethat's to be used in the planned late-stage trial, pushing back the expected start of this pivotal trial until the first half of 2017.
Now, if Inovio can ever get this key trial on track, and if it produces positive results,VGX-3100 could generate peak sales in the neighborhood of $500 million, which would be a major win for a company with a market cap of right around half a billion right now.
Financial outlook
Because of its billion-dollar partnership with Celgene, Juno has an unusually strong balance sheet for a developmental biotech. Specifically, the company exited the most recent quarter with roughly $957 million in cash and less than $9 million in debt, which is a rare feat for a company that's aggressively developing multiple clinical candidates at the same time. The key point is that Juno shouldn't have to resort to a dreaded secondary offering anytime soon, despite its robust clinical program.
Inovio is also in fairly decent shape financially for a clinical-stage biotech. Digging into the details, the company reported having $134.5 million in cash and short-term investments at the end of the second-quarter, along with zero debt. And, as a result of the lengthy delay in VGX-3100's pivotal trial and its various partnerships with larger pharmas like AstraZeneca, Inovio has only been losing about $5 million per quarter over the last 12 months. However, the company's cash burn should grow markedly once this long-awaited trial does get under way, perhaps necessitating a substantial capital raise sometime next year.
Which stock is the better buy?
In this head-to-head comparison, Juno arguably comes across as the better stock to own right now because of management's aggressive pursuit of a commercial-stage product, along with the company's rock-solid balance sheet. Inovio may one day transform into a commercial entity as well, but the reality is that it's taking an awful long time in getting there. A three-year lag in between VGX-3100's mid-stage trial results and the commencement of its late-stage trial does not inspire confidence, after all. Juno, on the other hand, has successfully overcome even major clinical setbacks with JCAR015 to keep the company pointed in the right direction. That's the kind of leadership that can create tremendous value for shareholders down the road.
A secret billion-dollar stock opportunity The world's biggest tech company forgot to show you something, but a few Wall Street analysts and the Fool didn't miss a beat: There's a small company that's powering their brand-new gadgets and the coming revolution in technology. And we think its stock price has nearly unlimited room to run for early in-the-know investors! To be one of them, just click here.
George Budwell has no position in any stocks mentioned. The Motley Fool owns shares of and recommends Celgene. The Motley Fool recommends AstraZeneca and Juno Therapeutics. Try any of our Foolish newsletter services free for 30 days. We Fools may not all hold the same opinions, but we all believe that considering a diverse range of insights makes us better investors. The Motley Fool has a disclosure policy.