Better Buy: J.C. Penney Company Inc. vs. Amazon.com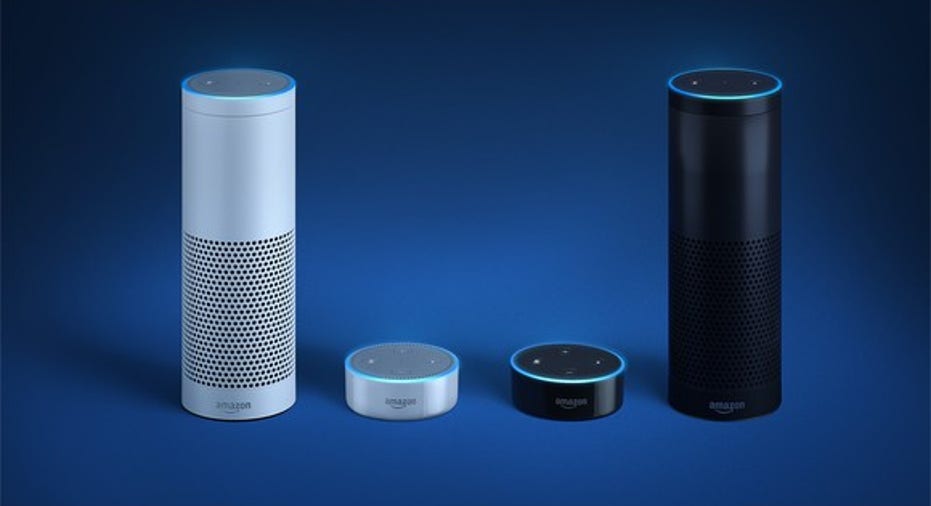 JCPenney (NYSE: JCP) and Amazon.com (NASDAQ: AMZN) represent the two extremes of the retail sector. JCPenney shares crashed more than 90% over the past decade due to waning mall traffic, a failed turnaround effort, and fierce competition from e-tailers. Amazon, the king of those e-tailers, rallied more than 2,000% during that same period as its sprawling online marketplace crushed many brick-and-mortar retailers.
Image source: JCPenney.
Based on those facts, it seems like Amazon is a better investment than JCPenney. However, JCPenney's decline has now made it a potential value play, while Amazon's multiyear rally has inflated its valuations to slightly frothy levels. Could JCPenney actually rebound and outperform Amazon this year? Let's take a look at their core businesses, growth trajectories, and valuations to find out.
How do JCPenney and Amazon operate?
JCPenney runs1,014 department store locations across the United States and Puerto Rico. In addition to its conventional stores, JCPenney often leases its store space to third-party companies like Sephora, Seattle's Best Coffee, optical centers, portrait studios, and jewelry repair services.
Like many other retailers, JCPenney has been reducing its brick-and-mortar store count while upgrading its e-commerce capabilities. It also recently added products from Ashley Furniture and flooring from Empire Today to its home-improvement department to differentiate the business from rivals, and it plans to addNike outlets to 600 of its stores to boost its store traffic.
Amazon's Echo devices. Image source: Amazon.
Amazon is the world's largest internet retailer by total revenues and market capitalization. It has a native presence in over a dozen countries, and its products can be shipped to over100 countries. Amazon often sells products at lower prices than its brick-and-mortar rivals and uses its Prime memberships to retain customers with free shipping options, discounts, digital goodies, and other perks.
Amazon's marketplace business generates most of its revenues, but most its profits come from Amazon Web Services (AWS), the biggest cloud infrastructure platform in the world. That higher-margin business lets Amazon sell cheap devices and services for its marketplace business -- like Kindle tablets, Fire TV, and DRS-enabled products -- to tether more customers to its growing ecosystem.
How fast are JCPenney and Amazon growing?
JCPenney's comparable-store sales rose 4.5% to $12.6 billion in fiscal 2015, and its totalrevenue rose 3%. But for the current fiscal year, which ends on January 30, JCPenney expects its comps to rise just 1% to 2%, compared to its prior forecast for3% to 4% growth. Analysts expect its revenues to stay nearly flat for the year -- but possibly grow 2% in fiscal 2017.
JCPenney remains unprofitable, but its losses are narrowing. Its net loss of $67 million ($0.22 per share) last quarter was a major improvement from its loss of $115 million in the prior-year quarter. JCPenney maintains that it can generate positive earnings per share this year.
Amazon's total revenue rose 20% to $107 billion in fiscal 2015, and analysts expect another 28% growth this fiscal year, which ended on Dec. 31. Amazon declared that the 2016 holiday season was thecompany's "best ever" as sales of its Echo and Echo Dot devices soared.
As I mentioned earlier, Amazon's profitability depends heavily on AWS. The unit's operating income more than doubled annually to $861 million last quarter, which offset its losses in the international marketplace unit and boosted its total net income by 219% to $252 million. Analysts expect Amazon's earnings to grow 282% this year and 85% next year.
What do the valuations tell us?
JCPenney is appealing to value investors because its valuations are so low. The stock trades with a price-to-sales ratio of just 0.2, an EV/sales ratio of 0.5, and a forward P/E of 11 -- assuming that it returns to profitability in the near future. 25% of the float is also being shorted, which means any positive news (like the Nike store-in-store announcement) could spark a big rally and a short squeeze.
Amazon is appealing because its top-line growth is accelerating and AWS's profits offset its marketplace unit's thin margins. Amazon trades with a P/S ratio of 3, a trailing P/E of 186, and a forward P/E of 92. Those valuations look high, but they aren't that pricey relative to its previous and projected earnings growth rates. Moreover, not many investors are betting against Amazon -- just 1% of the float is being shorted.
My verdict: It's a tie
Comparing JCPenney to Amazon is really an apples-to-oranges comparison. JCPenney is an ideal stock for contrarian value investors who believe the department store chain can recover amid all of the gloomy results from its industry peers. Amazon is a high-growth play that will likely dominate the e-commerce and cloud infrastructure markets for the foreseeable future.
Therefore, I believe both stocks are good potential buys -- JCPenney is a solid value pick for this year, and Amazon remains a great choice for long-term growth.
10 stocks we like better than J.C. Penney When investing geniuses David and Tom Gardner have a stock tip, it can pay to listen. After all, the newsletter they have run for over a decade, Motley Fool Stock Advisor, has tripled the market.*
David and Tom just revealed what they believe are the 10 best stocks for investors to buy right now...and J.C. Penney wasn't one of them! That's right -- they think these 10 stocks are even better buys.
Click here to learn about these picks!
*Stock Advisor returns as of January 4, 2017.
Leo Sun owns shares of Amazon.com. The Motley Fool owns shares of and recommends Amazon.com and Nike. The Motley Fool has a disclosure policy.