Better Buy: J.C. Penney Company, Inc. vs. Amazon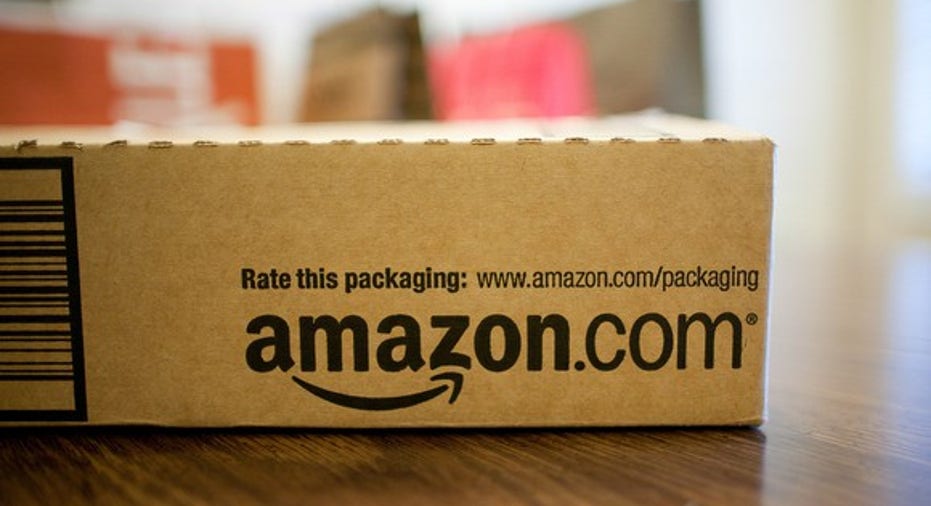 Perhaps no two companies exemplify the polar ends of the retail sector today better thanJ.C. Penney(NYSE: JCP) andAmazon.com(NASDAQ: AMZN).
J.C. Penney is one of several ailing department chains that is still struggling to turn a profit despite years of improvements as the company has rebounded from the Ron Johnson era. Even so, it's still the victim of general headwinds in the department store retail industry.
Image source: Getty Images.
Amazon, on the other hand, has grown voraciously in recent years, and North American retail sales reached $80 billion last year. They appear on track for $100 billion this year.
Today, as part of our Better Buy series, we'll take a look at these companies in three key categories to see which is the better stock to own.
Growth
On the top line, 2016 was a blowout year for Amazon as net sales jumped 27% to $136 billion, behind advances such as Amazon Prime and Amazon Web Services (AWS). Amazon has been busy investing in new warehouses to speed up delivery and bring even more customers into its membership program, and AWS revenue has continued to skyrocket, with 55% growth, and offers margins that are much stronger than the company's retail division, helping to fund overall expansion.
J.C. Penney, meanwhile, has been singing a different tune. The retailer projected comparable sales of 3% to 4% at the beginning of 2016, but instead they finished flat. The company struggled, like its brick-and-mortar rivals, to drive traffic as malls and shopping centers have seen consumers flee to online competitors like Amazon.
Nonetheless, the retailer saw a strong bottom-line improvement as it cut costs, sold its headquarters, and continued to eliminate the waste from the Ron Johnson era. EBITDA nearly doubled, reaching management's goal of $1 billion, and it posted its first profitable year since 2011, with adjusted earnings per share of $0.08. Though the company is forecasting flat comparable sales for the current year, it sees earnings per share improving to $0.40-$0.65.
Image source: Motley Fool.
Amazon, on the other hand, has long ignored profits to reinvest in its business and build for the long term, but thanks to the strength of AWS, earnings per share jumped nearly four times to $4.90 last year. In its first-quarter guidance, the company indicated that it would invest more, lowering operating profit, but the long-term path to profit growth looks solid.
Income
Neither J.C. Penney nor Amazon offers dividends, so dividend investors will likely look elsewhere for income. However, with its long-term focus, thin profit margin, and high valuation, Amazon is unlikely to pay a dividend or buy back shares anytime soon.
J.C. Penney, with barely a profit last year, is not in a position to currently pay a dividend, but if the company can grow profit as it expects to, it could offer one in the next couple of years. Peers like Macy'sandKohl'soffer yields around 5%, and J.C. Penney paid a dividend before its recent troubles. The company even mulled buying back shares last year.
Valuation
As stocks, the companies are at opposite ends of the spectrum. Penney is trading near all-time lows, while Amazon is at all-time highs. At the midpoint of J.C. Penney's earnings guidance for this year, the stock trades at a P/E of just 10. Amazon, meanwhile, carries an earnings valuation in the triple digits.
However, that distinction is reflective of the companies' prospects as Amazon has established sustainable competitive advantages across a number of industries, while J.C. Penney's sector, department stores, is in secular decline and there seems to be little the company can do about it.
And the better buy is...
Amazon has been one of the best-performing stocks of the last 20 years as it's returned more than 20,000% since its IPO. The company has ballooned to a valuation of more than $400 billion, but considering its sales growth rate, there appears to be room for the stock to go higher. It could pull back if that happens, however.
J.C. Penney, on the other hand, could bounce back from its current lows, but the long-term picture is bleaker as the department-store ecosystem crumbles.
Though Penney could be the better pick in the short term, Amazon, with its network of competitive advantages and strong growth, is in a much better position for the long term -- and that makes it the better buy today.
10 stocks we like better than J.C. PenneyWhen investing geniuses David and Tom Gardner have a stock tip, it can pay to listen. After all, the newsletter they have run for over a decade, Motley Fool Stock Advisor, has tripled the market.*
David and Tom just revealed what they believe are the 10 best stocks for investors to buy right now... and J.C. Penney wasn't one of them! That's right -- they think these 10 stocks are even better buys.
Click here to learn about these picks!
*Stock Advisor returns as of February 6, 2017
Jeremy Bowman owns shares of J.C. Penney. The Motley Fool owns shares of and recommends Amazon. The Motley Fool has a disclosure policy.